When the bank clerk opened the safe deposit box belonging to an unnamed client, he cleared his throat, removed three small parcels and placed them in front of the gemologist.
My son, Shmulik Polnauer, was this gemologist. Just 28 years old at the time, appearing not much older than a teenager, he examined the stones and then held two of them in his left hand.
He then slowly lifted the 3rd stone in his right hand, turning it around a few times and looked the bank clerk in the eyes.
The clerk nodded his head and asked: "how may I assist you, Sir?"
"How much?" the young man asked.
"4 million dollars for the stone," than added, "Sir."
"Do you want an offer?" asked Shmulik quietly.
The clerk was stunned. This skinny young man, who looked like a child, pulled an envelope out of his shirt pocket and slipped the stone inside. It was a 3.30ct Fancy Vivid Blue diamond. He then sealed the envelope and wrote one line on it.
$3 million. Cash.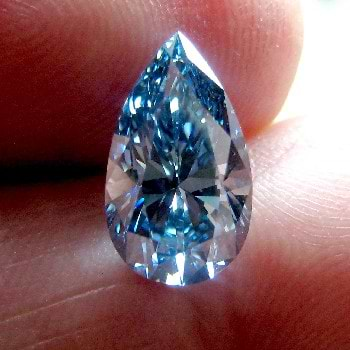 3.23 Fancy Vivid Blue Pear Shape Diamond

"Sir, Maybe you'd like to ask your father on the phone first?"
"That is my offer," answered Shmulik. "Go ahead and ask your client."
He then stood up and left the vault.
This was the first of many important stones that my son Shmulik purchased.
Our family has always been fascinated with the world of Fancy Color Diamonds. With a deep love and desire to acquire the most sought after and rare stones, we search all over the world, attending private auctions and trade shows. Sometimes we purchase stones that are already polished, and sometimes we repolish them to achieve even better results in terms of color and/or clarity.

In 2014 we sourced an incredible diamond weighing in at nearly 4.00cts, and graded Fancy Pinkish Purple. After thorough examination, we repolished the stone to achieve a more intense color, and the final result was a breathtakingly beautiful 3.37ct Fancy Intense Pinkish Purple, known as "The Purple Orchid". This color grading and size combination is a great rarity in natural color diamonds.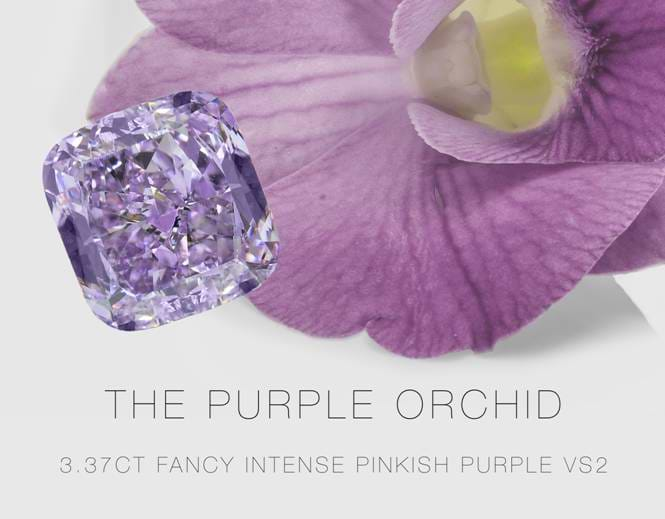 There is a funny story I'd like to share with you, behind this next important diamond.
I was in Hong Kong on business when one of my brokers dragged me to the store, since there was a special sale at GEOX. "Buy two, get the 3rd one free." I have always hated gimmicks like these, but the broker did not let me off the hook until I agreed to go with him. (Today these three pairs of shoes, by the way, have not been worn - one too small, one too narrow, and the third pair just sits in my shoe closet collecting dust.)
But as fate would have it, that day in the store I met a dear old Indian friend of mine and I ended up purchasing a 5.40 ct Fancy Intense Pink, Golconda, Oval cut diamond- one of the finest pinks that I have ever seen!
It still breaks my heart when I recall this rare beauty which we sold about 10 years ago.
Compared to today's market value, it was sold for peanuts to a young Chinese lady for her 28th birthday. But then again, that's the nature of business.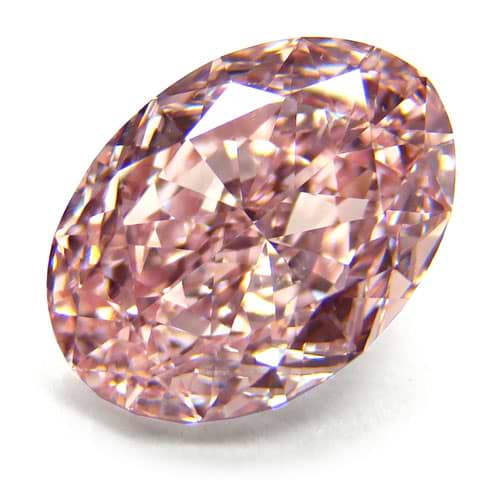 Golconda Pink Diamond
Back in 2009 this Golconda diamond was sold for just over $2 million. Today, this same stone would be valued at at least $6 million.
A fairly good return on a birthday present that's been kept in a vault for 10 years.
** If you are interested in purchasing an investment grade diamond, please feel free to contact our team of experts today.