Most of the fine jewelry brands finally decided to go online only after they spent many years as brick-and-mortar stores. The Leibish jewelry brand, in contrast, was born in the virtual world and was never located in any real-world physical store. We are ubiquitous, as free as eagles - flying all around the world, present in all places simultaneously.
To exhibit our goods in El Corte Inglés Castigliano Madrid, we had to descend from the sky with full landing gears and a huge supporting team to back us up.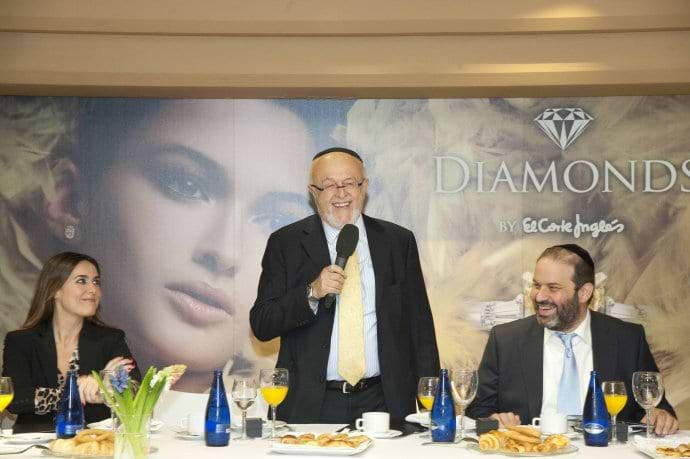 Leibish Polnauer adresses the press at the El Corte Inglés Gala Dinner, presenting
Diamonds by El Corte Inglés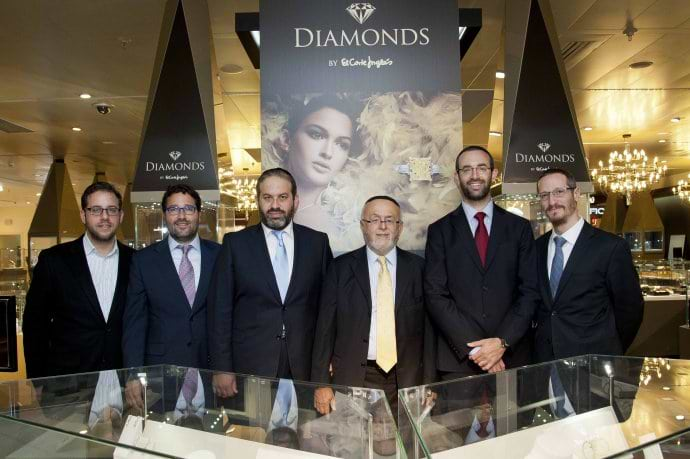 LEIBISH together with Rominov Diamonds presents Diamonds by El Corte Inglés
Our partner Nati Levi from Romanov and us had to land our fancy color and white diamond jewelry on the narrow runway of the Spanish giant retailer El Corte Inglese. I felt a bit like I came from outer space since I've never seen so many fashion editors and photographers in any of our events before. I was on television a few times, for example when I sat with Melissa Lee on CNBC and Gregg Greenberg on the Street, but that was all promoting our virtual brand. Hence, it felt like home.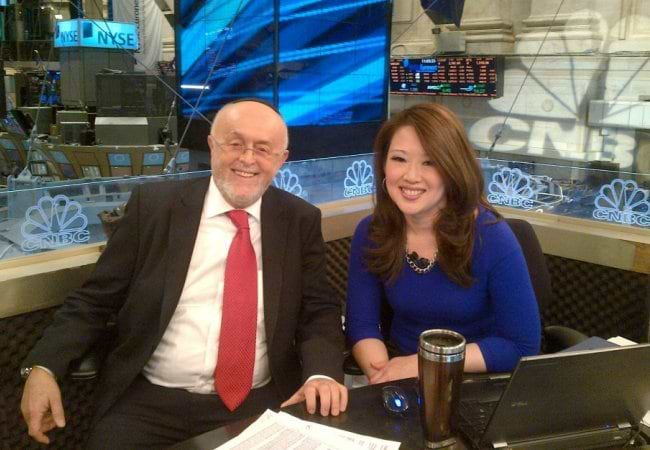 Melissa Lee interviews Leibish Polnauer of LEIBISH on the floor of the New York Stock Exchange on
CNBCs - SQUAWK ON THE STREET
In our virtual shop we can show a piece of jewelry that will be seen everywhere at the same time - from Sydney and to Vancouver, with hardly any effort or manpower involved. But now, we had about 50 people working on importing, preparing and presenting our jewelry to the Meridians. I felt like a bird that was forced to take swimming lessons… luckily the girls came to rescue.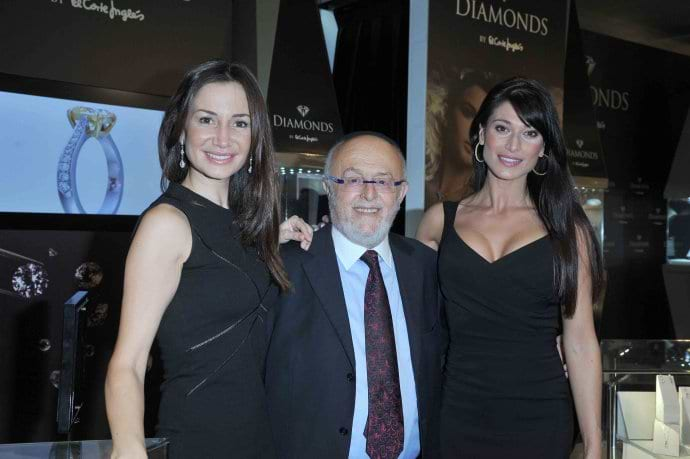 Leibish Polnauer together with Sonia Ferrer and Cecilia Gomez
modeling LEIBISH natural fancy colored diamond jewelry
I was somewhat upstaged by their size and presence. In fact, I felt like Valentino must have felt when he was photographed with Claudia Schiffer, who is at least two heads taller than him. I tried to raise my head to look a bit bigger… ah, the things we do for branding.
Needless to say, my wife wasn't all that excited about the image of me and the two models. "They are too young and too tall for you", she said. "It's important for our branding", I muffled in reply, but thought to myself "it's easier to be back home walking the dog." My wife continued, "Why didn't Yossi, our CEO, photograph with them for our branding, huh?" she asked sarcastically. "We are here to present our jewelry, and the girls Sonia Ferrer and Cecilia Gomez came to show our earrings", I replied defensively.
Sonia Ferrer

23.63 Carat Fancy Yellow Diamond Hoop Earrings

Cecilia Gomez

4.39 Carat Fancy Light Yellow Diamond Drop Earrings
Indeed they proved that any lady is perfectly dressed when she wears LEIBISH fancy color diamond earrings.
I believe that in the very least a man should do what's necessary to promote his company, and that we did. The event was exciting, and as a whole it was very successful. It helps that diamond never seize to shine, even when it's at a brick-and-mortar store in Spain…
Best regards,
Leibish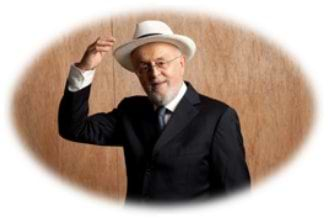 Leibish Polnauer, President and Founder of LEIBISH Fancy Color Diamonds