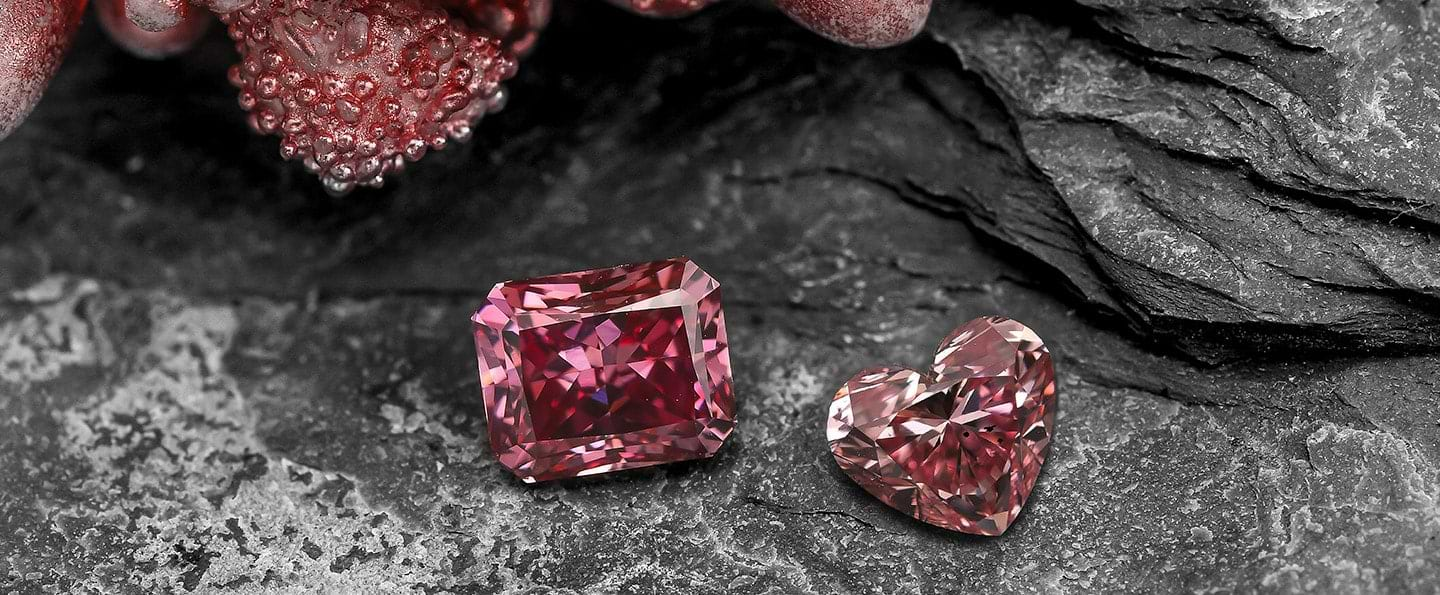 THE PINK SUNSET COLLECTION

ARGYLE DIAMOND TENDER 2020

For 37 mesmerizing years, Australia's legendary Argyle mine has held the world captive by producing breathtaking pink, red, violet and blue diamonds. From this unique continent came nature's most extraordinary diamonds and collectors thrilled to witness each ravishing treasure year after year. In 2020, this story came to an end for all time. The mine has given up their last captivating works of art as the mine ceased production.

Now the Argyle story belongs to history. LEIBISH brings this pinnacle of diamond production together in THE PINK SUNSET COLLECTION, a carefully curated array of some of the best of Argyle mine's storied jewels. Each stone unique, each one laying claim to a never to be told story again for all eternity. THE PINK SUNSET COLLECTION pays tribute to the final curtain going down on 4 decades of the world's most unexpected, exciting diamond story.

The 2020 Argyle Tender delivered 62 of its most outstanding diamonds; THE PINK SUNSET COLLECTION represents 16 of the most fabled stones from its final yield. Many of this array are over 1 carat—representing the rarest and most valuable gifts from the earth that can claim the Argyle name. Now the Argyle story belongs in the annals of a never-to-be-replicated era of diamond mining. Every diamond from the PINK SUNSET COLLECTION conveys that majesty of an historic period when the world witnessed diamonds in tints unseen before.

Holding each diamond in one's hand, is holding a legend and the promise of a new chapter that its next owner will tell. THE PINK SUNSET COLLECTION embodies the spirit of the famed Argyle mine and the triumph of owning a rare and priceless natural treasure.

Leibish Polnauer
LOT 48
0.75 Carat | Pear
Argyle Pink Diamonds Grade/6PP
GIA Fancy Intense Purplish Pink/SI2

This amazing Australian Pink Diamond has an exceptional Orchid pink color saturation, with good polish and good symmetry. This stone comes in a luxurious wooden engraved box along with the official Argyle tender book. One of the finest diamonds available from the 2020 Argyle tender, aptly named "One Lifetime, One Encounter," the  diamond was lot no. 48  in this year's Argyle Diamond Tender.