At the 2013 Argyle Pink Diamond Tender tender, the Argyle Phoenix, a 1.56 ct Fancy Red diamond, is believed to have sold for over $2.5 million. During the Christie's Magnificent Jewels auction in Geneva in 2013, a 1.92 ct Fancy Red diamond sold for $3,252,675, setting a world record auction price for a red diamond. The diamond, later on, was renamed the Argyle Renaissance, and in fact was first offered in the Argyle tender of 2000. With all this in mind, anyone who was at the 2014 Argyle Tender, which also happened to be the grand 30th of its kind, would have approached the Argyle Tender diamonds with marked curiosity.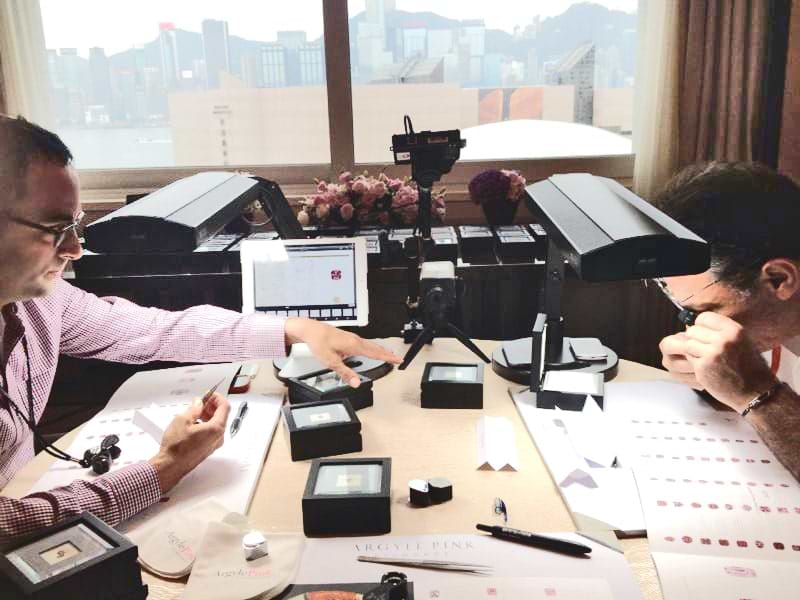 Chief Diamond Buyer Shmulik Polnauer evaluating diamonds at the 2014 Argyle tender


Our chief Buyer, Shmulik Polnauer, recently returned from the viewing of the 54 Argyle 2014 tender stones, over which he spent four hours in careful consideration. Shmulik attended the highly anticipated Tender right after the Hong Kong show at the prestigious Peninsula Hotel, the last stop on the diamonds' journey before the Tender closed to offers.

Hundreds of diamond buyers make bids on the diamonds at the Argyle tender every year. For professional and outstanding Buyers, it is of utmost importance to separate emotional attachment to the diamond from one's ability to properly evaluate each tender stone. It helps to go back during the last year of Argyle stones that the company has sold, in order to compare what prices were paid last year, at what prices the stones were offered to the market, and what the final prices were that were negotiated with buyers. Together, it allows for a proper evaluation of each stone so that it balances between the price that a diamond trader is willing to pay and the value passed on to buyers and investors.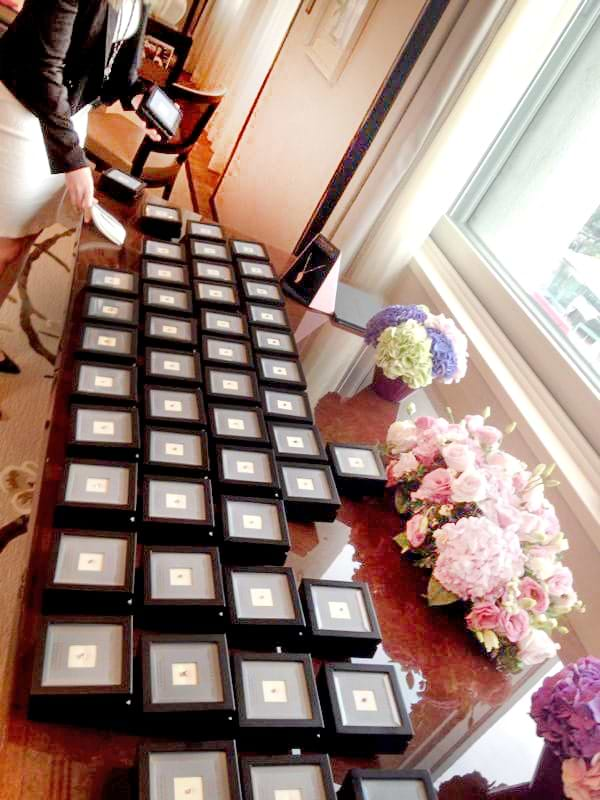 Diamonds at the 2014 Argyle Tender

Buyers must also take into consideration their continuous conversations with dealers and consumers alike during the year in order to attempt the best educated guess on how demand and supply will function during the upcoming year, also taking into account the trade shows that throughout the year.

The most beautiful thing about this whole process is that this cannot be done by any machine or any algorithm. Only the human brain has the capacity and ability to properly derive a result. After all, diamonds are only as desirable as they are when beheld by people, as a function of demand.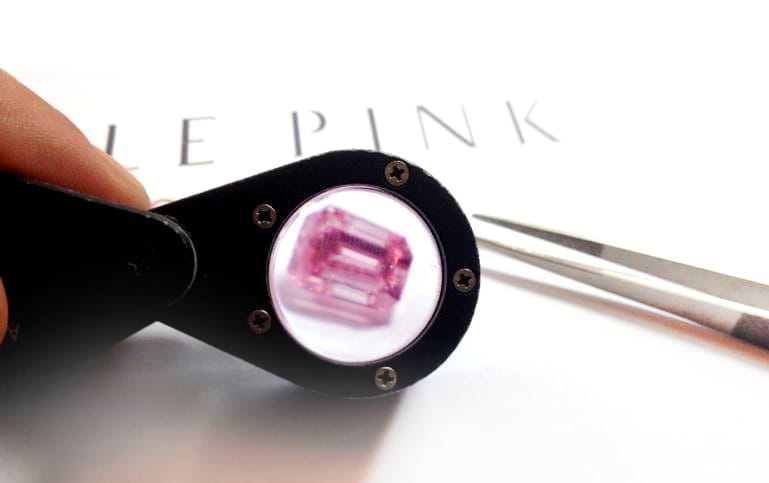 An Argyle diamond in view of a loupe