For an outsider, it appears to be an irrational transaction. A company with about $500 million yearly sales and around a $6 million dollar yearly profit sold for a staggering 500 million on Monday 7, 2016, in an all cash deal.
Blue Nile reported that their net sales of engagement rings in the U.S. dropped 8.5 percent over the past quarter, compared to the same period a year ago.
So how is it that this company can get such a huge valuation?
When Waze was sold for a billion dollars to Google back in June 2013, the market was startled from shock. Only a few years later did we all understand the wide ranging implications of purchasing such an application. It fits into Google's sales strategy perfectly. Think about it, if you consider the driverless Google vehicle, it is the basic program for running it.
Bow Street LLC, a New York based hedge fund with $340 million dollars capital, is to small an entity to buy Blue Nile on its own. They partnered in the deal with Bain Capital, a Boston based global alternative investment firm. One of the founders of Bain Capital was Mitt Romney, who was previously working at Bain & Co., the company which acted as a consultant to DeBeers. They were well aware of the diamond market, and offered yearly reports on the state of the diamond industry.
My gut feeling tells me that DeBeers or Anglo American is somehow or another behind the purchase together with some major Indian diamond manufacturers. Anglo American, the owner of DeBeers is just emerging from its deepest crisis ever. The stock dropped 90% last year, and this year it is up already 300%!
Imagine a conglomerate of three major diamond manufacturers in partnership with DeBeers. Consider them buying a retail outlet with a dominant presence on the Internet, a good reputation, and huge client base. It would help them completely avoid all the middle men. The rough dealers would no longer have to compete with diamond manufacturers, diamond dealers, jewelry manufacturers, or retail stores. It would essentially connect the mine directly to the real end customer.
It would add 50% to the bottom line and would take the business from nearly all traders on the floor.
Regardless of which company it really was behind this magnificent purchase, it will surely have an effect on industry. It was an exceptional deal, but the diamond industry will never be the same again.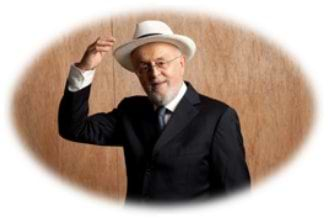 Best regards,
Leibish Polnauer, President and Founder of LEIBISH Fancy Color Diamonds