Diamonds are stunning, and one would say that the sky is the limit when it comes to how many diamonds one should have, if budget allows. However, at a certain point, an excessive amount of diamonds used for a mundane item could collectively be agreed on as perhaps being perhaps, a little over the top?

Benzema drops a quarter million on diamond... by FOX_Sports_Interactive
A quarter of a million dollars can go a long way to supporting one's lifestyle rather handsomely. When this amount of money is spent on a diamond-encrusted soccer ball, it definitely raises a few eyebrows. Nevertheless, this is precisely how Karim Benzema, an international French soccer star, chose to celebrate his accomplishments.
The Soccer Ball
Intended to be home décor piece that will according to many, most likely be an intriguing conversation starter, the standard sized soccer ball consists of 72,000 color diamonds totaling 1,250 carats. The ball was a collaboration between Dimitry Shimanov, a New York based celebrity jeweler also known as Dave Bling, and Will Selby, better known as Will Da Boss. Benzema approached these jewelers in hopes of crafting his dream soccer ball, the final product was in fact quite impressive.
0.26 carat, Fancy Vivid Purple Pink Diamond, Radiant Shape, (SI2) Clarity, GIA
More details
1.09 carat, Fancy Purplish Red Diamond, pRED, Radiant Shape, VS2 Clarity
More details
0.15 carat, Fancy Light Pink Diamond, 7P, Round Shape, VS2 Clarity, ARGYLE
More details
2.14 carat, Fancy White Diamond, Pear Shape, GIA
More details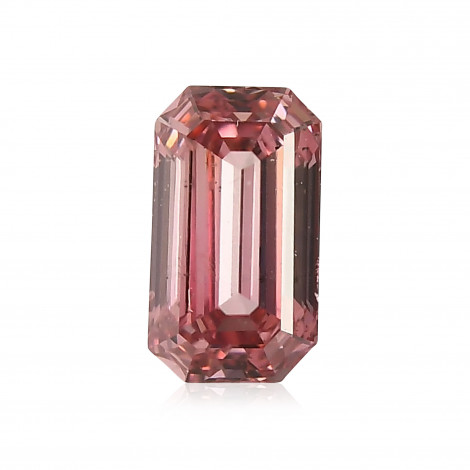 0.54 carat, Fancy Intense Pink Diamond, Emerald Shape, SI1 Clarity, GIA
More details
0.60 carat, Fancy Intense Orangy Pink Diamond, PC3, Radiant Shape, VVS1 Clarity, GIA & ARGYLE
More details
3.24 carat, Fancy Yellow Diamond, Radiant Shape, VS2 Clarity, GIA
More details
3.02 carat, Fancy Yellow Diamond, Cushion Shape, IF Clarity, GIA
More details
0.70 carat, Fancy Purple Pink Diamond, Radiant Shape, VS1 Clarity, GIA
More details
Most Expensive Soccer Ball
Though this unique soccer ball is certainly far pricier than any standard soccer ball, the Real Madrid player did not succeed in beating the current holder of the world's most expensive soccer ball. In 2012, South African jeweler, Yair Shimansky, created a ball featuring 6,620 white diamonds and 2,640 black diamonds. The total carat weight of this $2.5 million ball comes to 3,500 carats. This very rare soccer ball covered in stunning South African diamonds weighs 2.2 kilograms and will never be used in an actual soccer game. Not only is it too expensive to risk playing with, but the ball is also not approved by FIFA.
There is no question that this unusual ball has attracted a lot of attention. Regardless of what your opinions are on flamboyant purchases, there is no arguing about the beauty of these pieces. The fact that as far as we are concerned they would look much better set in a remarkable color diamond ring, necklace, earrings, and bracelet settings is a whole different story.