The world of the stars has its own rules and any occasion at all can call for a flashy piece of jewelry. Most recently, newlywed Avril Lavigne, who received a 14-carat diamond engagement ring from then fiancé, Nickelback's Chad Kroeger, was knocked off her feet with a 17-carat bauble ring in honor of their one-year anniversary. As lavish and grand as this gesture may seem, Lavigne is not alone. Other stars such as Mariah Carey, Jay-Z, Ashlee Simpson, Tori Spelling, and Khloe Kardashian are just a few big names of celebs who received significant jewels in honor of some celebration or another from their significant others. Here's a look at these gaudy items and their proud owners.
Mariah Carey
In honor of her 44th birthday, Carey's devoted husband, Nick Canon, surprised her with a diamond bracelet encrusted with three floating butterflies. The queen of music is used to beautiful and expensive gifts, but this bracelet is still over the top.
Jay-Z
Extravagant jewels are not just for the womenfolk, as singing sensation Beyoncé proved when she presented her better half with a luxury Hublot watch, the Big Bang, which is embedded with 1,282 diamonds.
Ashlee Simpson
Sometimes lavish diamonds are indeed given in honor of an engagement, as seen with Ashlee Simpson who received a massive Neil Lane diamond ring from Evan Ross, worth $50,000 to $70,000.
My baby love and I are ENGAGED!!! Hallelujah Hawaii !!!!! pic.twitter.com/KVwoltverE

— Ashlee Simpson (@ashleesimpson) January 14, 2014
You May Also Like
Argyle Fancy Intense Purplish Pink Diamond Couture Ring (0.68Ct TW)
More details
Classic Halo diamond Pendant Setting
More details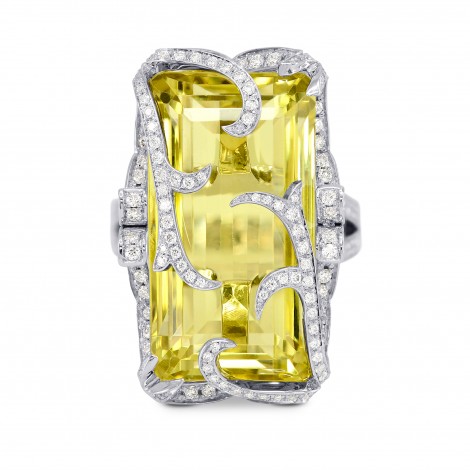 Extraordinaire Belle Citron - Lemon Quartz Diamond Ring (26.42Ct TW)
More details
Fancy Intense Yellow Radiant 3 Stones Diamond Ring (3.82Ct TW)
More details
Cornflower Blue Sapphire Cushion and Diamond Double Halo Ring (4.80Ct TW)
More details
Fancy Yellow Radiant Stud Diamond Earrings (4.90Ct TW)
More details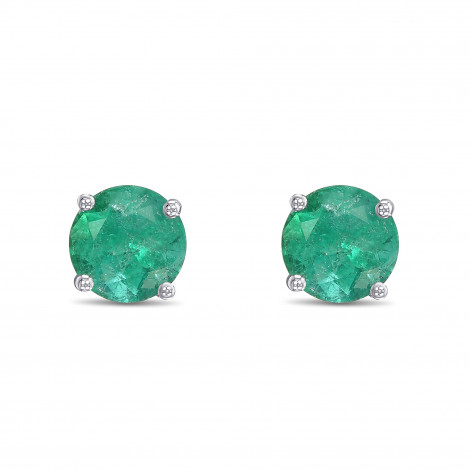 Round Emerald Stud Earrings (3.47Ct TW)
More details
Multicolored Closed Pave Diamond Band Ring (0.47Ct TW)
More details
Fancy Vivid Yellow Cushion Stud Diamond Earrings (1.22Ct TW)
More details
Tori Spelling
Newlywed stars and celebrities in young relationships are not the only ones who know how to pamper their special somebody. Dean McDermott wowed wife of eight years, Tori Spelling, with a vintage style 18K gold ring in honor of their anniversary.
Khloe Kardashian
Khloe and Lamar may have called it quits but the reality star seems to be doing just fine with her new beau, French Montana, who spoiled her with an 18K gold ring with emeralds and not one but TWO pear shaped fancy yellow diamonds, for her 30th birthday. He also bought her a diamond grill, and a white Jeep - but who's counting?
These are just several of the latest outstanding pieces that some individuals were lucky enough to receive. The only question that remains is, how will these generous gift-givers top these gifts for their next momentous occasions?