NCDIA Member - Natural Color Diamond Association 2014
NCDIA - "Natural Color Diamond Association" is the world's leading Fancy Color Diamond association, and its members are known for their expertise in natural fancy color diamonds. The letter below certifies that Fancy Diamonds.net owned by Leibish Polnauer, is a member in good standing of NCDIA.
Leibish & Co. is also recognized by the World Federation of Diamond Bourses (WFDB) as upholding the standards of the World Federation Code of Principles (WFCOP), and are members of the Israel Diamond Exchange.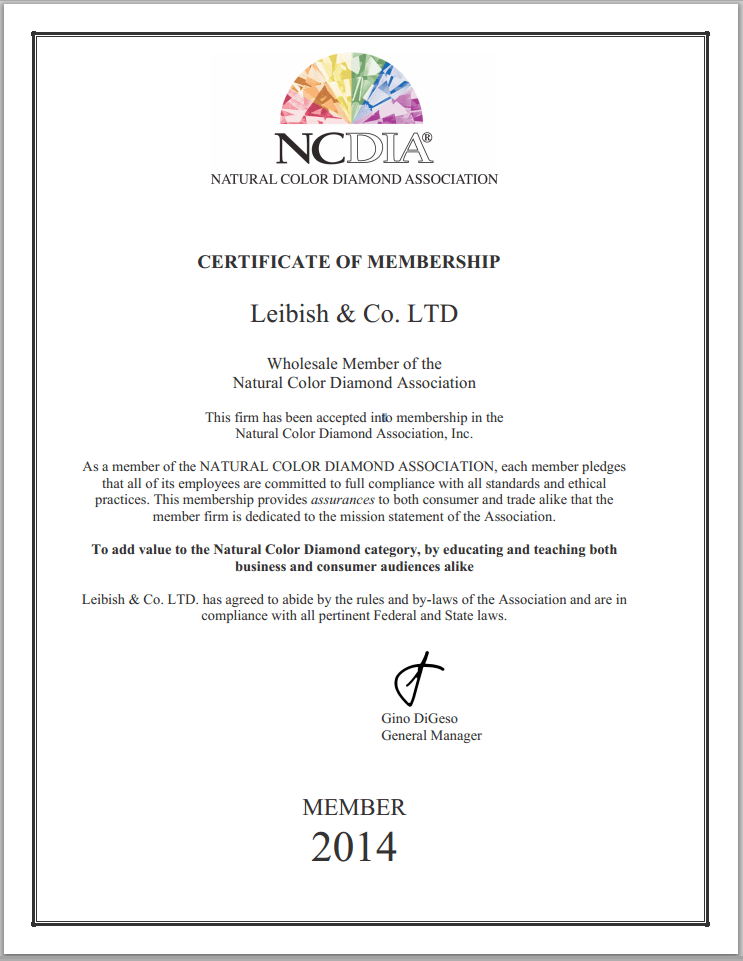 Related Diamond Articles
IDEX Membership 2014
Rapaport Network Membership 2014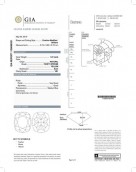 What is a Diamond Certification