"Although the Argyle mine supplies approximately 90% of the worlds pink diamonds, astonishingly, a whole year's worth of production of stones over half a carat would fit in the palm of your hand" said Rio Tinto's Argyle diamond mine. Needless to say, Argyle diamonds over a carat are far a few.

LEIBISH has a new favorite: an exceptional 1.45-carat Fancy Intense Pink Princess-cut Diamond, the latest addition to its fantastic 105-strong Argyle diamond collection. Among the company's collection are some of the most vivacious Pink, Purplish Pink, and Violet color diamonds in Fancy, Fancy Intense, and Fancy Vivid color intensities. However, of the many Argyle diamonds that the company currently owns, most are under 0.50-carats. This exceptional addition has an impressive size, a fantastic color, and a high clarity grade!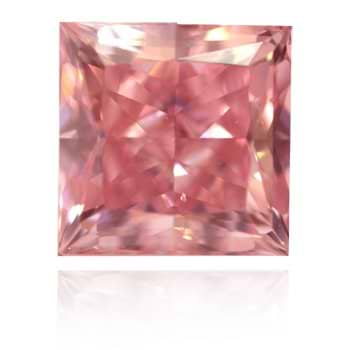 The 1.45-carat, Argyle Pink Princess Cut Diamond

LEIBISH usually only purchases polished diamonds that are ready to immediately be sold to their client base. However, from time to time, they have been known to buy certain stones which they feel they will be able to improve after sending it back to the polishing wheel.
Shmulik Polnauer, LEIBISH's GIA GG (Gemological Institute of America, Graduated Gemologist) recently closed on the purchase of the 1.52-carat Pink diamond. At the time of the sale, the diamond was set in a platinum ring and couldn't be removed. Shmulik spent a long period of time trying to properly examine the stone as best he could since he was unable to view it as a gemologist normally does. He finally made the decision that he would be able to accomplish a higher color intensity and better clarity grade after polishing the stone. Sure enough, after removing only seven points, the diamond was graded by the GIA as a Natural 1.45-carat Fancy Intense Pink with a VS2 clarity grade. "The color was hidden in the material of this old Argyle stone. Once I identified the potential this stone had, it seemed clear as day that I would be able to upgrade the color intensity and improve the diamond clarity by repolishing the diamond" said Polnauer.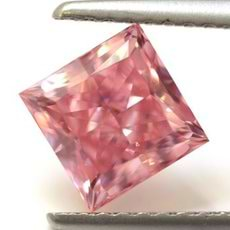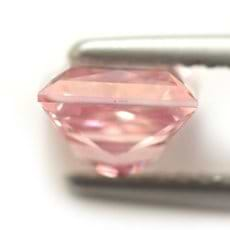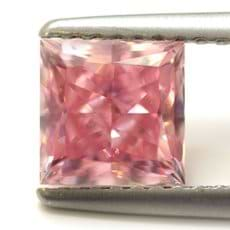 After only polishing the stone down by 7 points, LEIBISH greatly improved the color saturation and clarity grade

Diamonds which originate from Rio Tinto's Argyle Diamond mine are often provided with an Argyle certificate and have an Argyle laser inscription. Their intrinsic value is internationally recognized and can therefore sometimes cost as much as double the price of a similar natural pink diamond found elsewhere. Hence, the reason these precious gems are considered by many as the most concentrated form of wealth on the planet. Both the Argyle symbol and the Argyle identification number laser inscribed on this 1.45-carat Argyle Princess is #205740.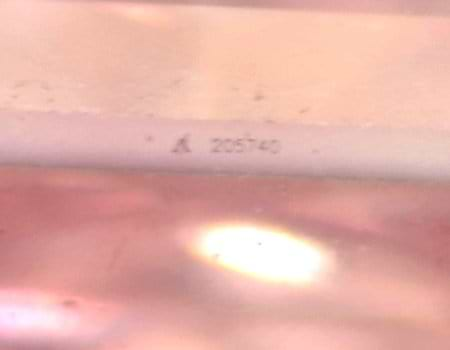 The laser inscription of the Argyle number and Argyle symbol

This diamond has a 71.8% depth with an even distribution of color throughout. With a Very Good/Good finish and a 66% table, it is a perfect stone for collectors of Argyle Diamonds and is the ideal center stone for a powerful pink diamond ring. The original weight of 1.52-carats was reduced to 1.45-carats, which greatly improved the color saturation and clarity of this historic Argyle diamond; thus transforming this intrinsic stone into the Argyle Pink Princess cut masterpiece.
Contributor: Benji Margolese