Everyone knows that timing is key in many aspects of life, including shopping of course. What could be more important to shop for than diamond jewelry? When considering spending a sizeable amount of money on these beautiful gems, timing is definitely something to bear in mind. Throughout the year there are several large sale periods when many jewelers and diamond dealers offer significant discounts. Here is a short guide regarding the best times to purchase diamonds and diamond jewelry.
Black Friday
No sales list would be complete without mentioning Black Friday. The Friday following Thanksgiving has become so familiar that it is a concept that exists in many countries where the people there are completely unaware of Thanksgiving and its significance. Big blowout sales are common in a wide range of industries, including the jewelry world. Depending on the establishment, you can find large discounts on the entire inventory, on select collections, or on individual pieces.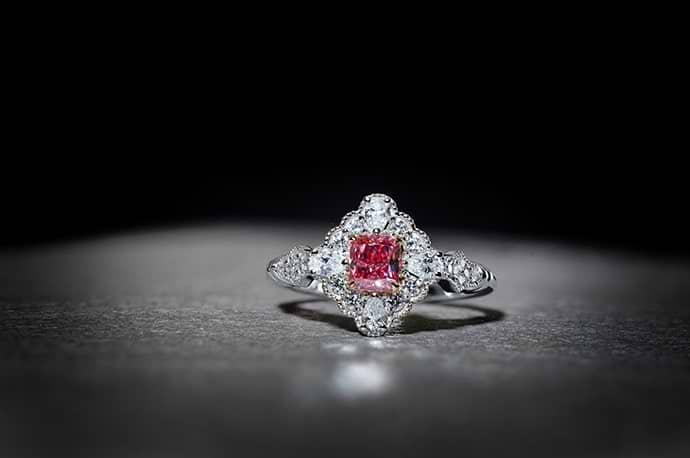 Extraordinary 0.80 carat Fancy Vivid Purplish Pink Argyle Diamond, Radiant Shaped Ring
Like this Argyle pink diamond ring? Browse the collection of Argyle pink diamond jewelry
Cyber Monday
As you can tell, November is sounding more and more like a great time to buy diamonds. Following Thanksgiving, there are the enormous Black Friday sales, immediately preceding Cyber Monday deals. The timing for these back-to-back savings opportunities could not be better. With Christmas only a month or so away and New Year's and Valentine's Day right behind it, November makes for an ideal time to buy important merchandise for less.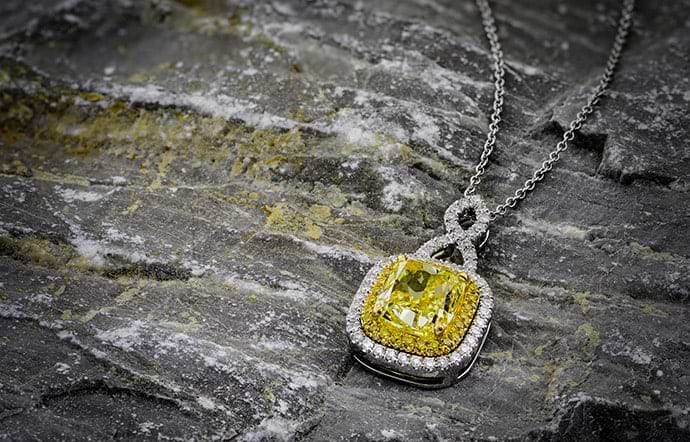 Fancy Intense Yellow Cushion Diamond Drop Pendant (3.99Ct TW)
Like this yellow diamond pendant? Browse our collection of diamond pendants
Christmas Holiday
The Holiday season certainly sees lots of sales. After all, it is by far the most commercially marketed season for gifting. This is a great time to find good deals as everyone is out buying presents and stores are as competitive as ever. At the same time, establishments know that many people are in a race against time to find the perfect gift and may be more interested in finding it on time than saving a few bucks. Therefore, if looking for diamond jewelry specifically to be given around Christmas, it is best to start looking earlier on.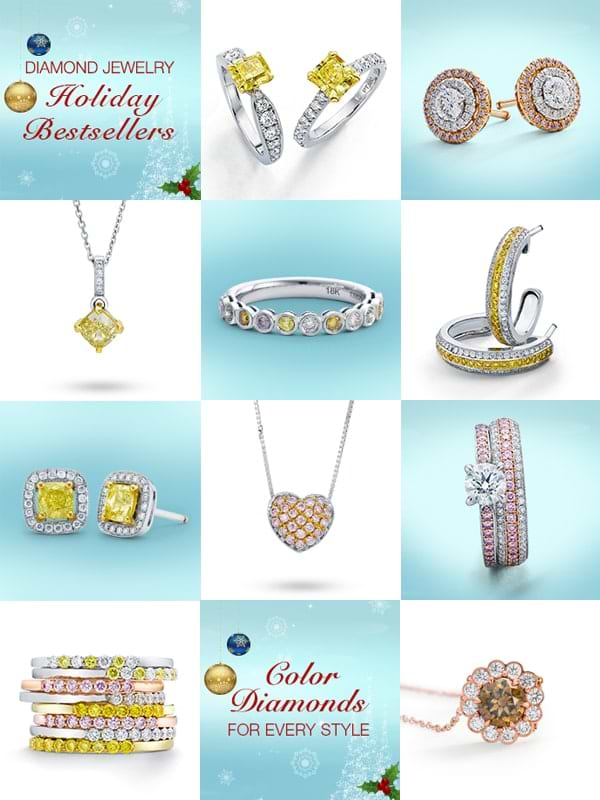 Holiday Jewelry Gifts
Browse our collection of diamond jewelry gifts
Valentine's Day
Like Christmas, Valentine's Day is a highly commercial holiday. In fact, it is probably even more so as it is really a made up holiday, especially all the hoopla surrounding this Hallmark Day of Love. There will be sales though, lots of them, especially on all jewelry items including diamonds. After all, what's love without jewelry?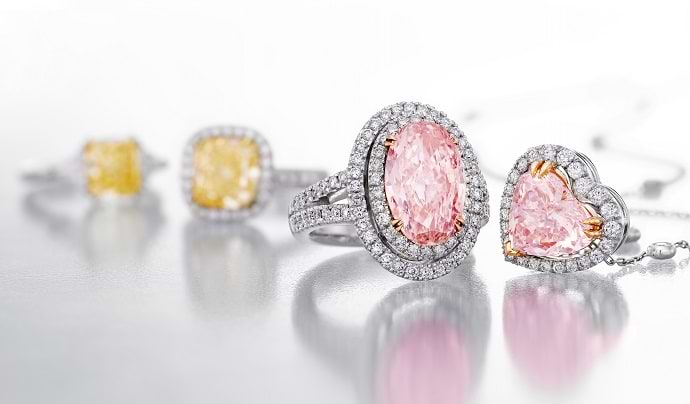 Yellow and pink diamond jewelry
Browse our collection of pink diamond jewelry
Mother's Day
In the spirit of commercial holidays, we present you with Mother's Day. Unlike Valentine's Day, and even Christmas, Mother's Day actually has something very wholesome about it and even though it is a made up holiday, it is designed to celebrate the purest type of love: love for one's mother. You will find endless types of gifts for sale, including jewelry. Because of the wide range of gifts, there will be a great deal of competition and you can expect to find attractive prices. Even if you weren't planning on buying a diamond for Mother's Day, you can take advantage of the discounts and plan ahead for that birthday, anniversary, or another special occasion that is coming up around the corner.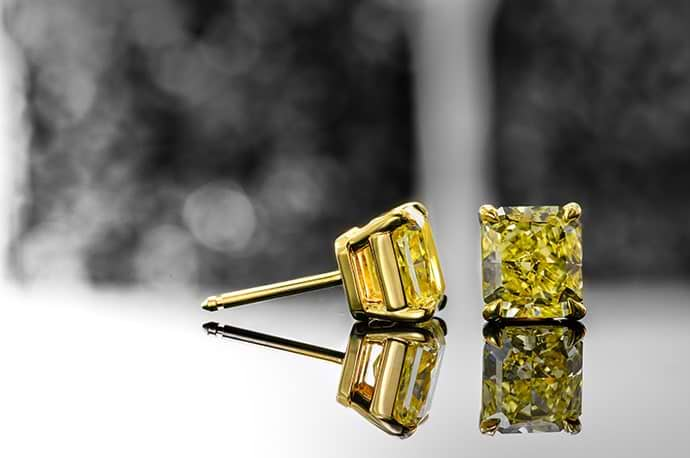 Yellow diamond stud earrings
Like these earrings, browse our collection of diamond earrings
Diamonds are not something you buy every day. Therefore, they require research and planning. The more research and planning, the more savings you will see and you will most likely end up with a better product as well. Mark down the different sales seasons in your calendar and closely follow your favorite jewelers to find out about any and all upcoming bargains.