The genie is out of the bottle, something had to been done, something which cannot be changed or stopped. Our daily life and the way we do business has permanently changed. I used to think that the Aborigines had a big problem, if they buy a new boomerang they cannot just throw away the old one, it always comes back.
I realize today that even old habits can be changed. Many of us used to drive their offices in the city but today work from home. My son Itzik, The COO of LEIBISH US used to commute 3 hours a day to and from his Manhattan office. Today he works mostly from his home office. When you interact with friends online and not face to face and work from home communication whilst living mostly in the cloud your desires, aspirations and shopping habits change. After spending so much time with these new living habits, the genie is out of the bottle and will not go back again.

Amazon was created to serve this new way of life, and was ready to take on the challenge of a new exponentially growing business. Most of the dramatic challenges in history bought positive side effects for the people involved and also for the environment. When we originally went online in 1998, I did not vision the magnitude of changes the internet would bring to our life and to business.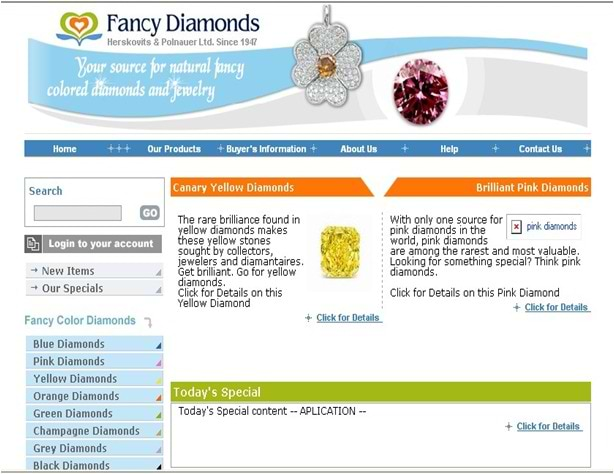 Pictured above: Screenshot of the original LEIBISH website from the 90's
In a recent interview with Fortune Magazine, The CEO of Qualcomm stated that only 7% of their current staff is working in the office, with the rest is doing their job from home with much higher efficiency. If you are not commuting to the office daily, you drive a lot less, meaning you are polluting less, wasting less time of your working day on traveling, parking or waiting on the congested highways.

People may not be going into the office, or going out to supermarkets and shops as much but they still need to eat and live. This is the reason that Amazon hired 175,000 new employees since April for its fulfillment centers. People are not eating less hamburgers or drinking less beer since the crisis started, but they do it in a different way which is mostly virtually executed.

Do People drink less coffee? No - But Starbucks is closing 350 US and Canada shops, but not completely. They will sell via window pickups and through takeaway and delivery services.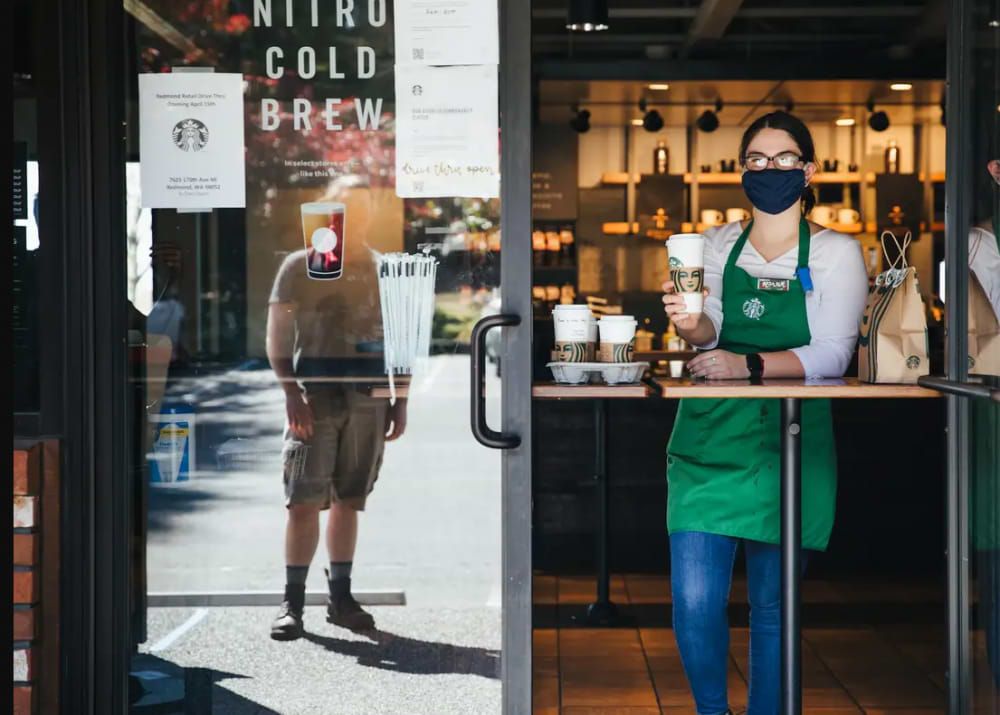 Pictured above: Image of Starbucks Window Service taken from Business Insider
The total commerce of the world is not reduced but done in a much more simple and effective way, through closing deals and purchases without physical presence. You buy with your cellphone or laptop and your shopping habits are recorded in the systems of all internet vendors. The largest US jewelry chain "Signet" is closing 380 Stores, its stock prices are around $10 down from $150 five years ago.

The greatest luxury acquisition of Tiffany by LVMH Group (16 Billion Dollars) may not happen after Tiffany's store sales are down 40%. However the internet business continues to grow in all segments and Women still love diamonds and fancy jewelry which is sold today in many forms online. It is not just jewelry, many expensive and luxurious items have sales online including this Persian rug which is currently up for sale for $180,000 by Doris Leslie Blau, a rug dealer with a long history of decorating the floors of New York City's elite.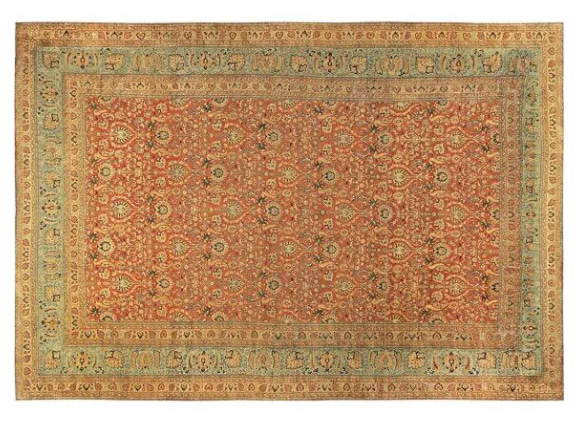 Pictured above: $180,000 Persian rug by Doris Leslie Blau
Many of you would be amazed to know the amount of jewelry we have sold over the internet without face to face interaction. This terrific fancy vivid pink diamond ring was crafted and sold online without ever meeting the customer in person. The ring was made based on the customers design vision and budget.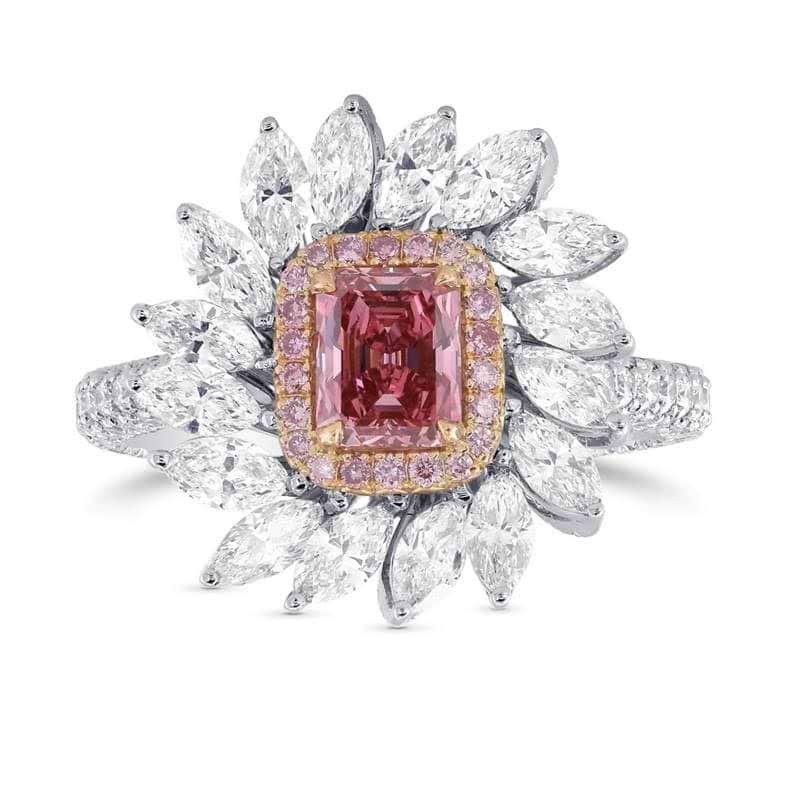 Pictured above: Vivid Pink Emerald Diamond Dress Ring
Of course any potential customer does serious research on the web before wiring money, as we appear over 163,000 times on the web and have an endless number of 5 star reviews it is undeniable that we are considered a safe and reliable source.

We sell a lot of classic engagement rings within the range of a 1-2 carat center stone like this beautiful fancy intense yellow 3 stone diamond ring with a center stone weighing 1.50 carats, certified by GIA. The diamond is flanked by 2 collection color triangles, all set in prongs, and the ring is mounted in 18K white and yellow gold. An absolute classic that recently sold online.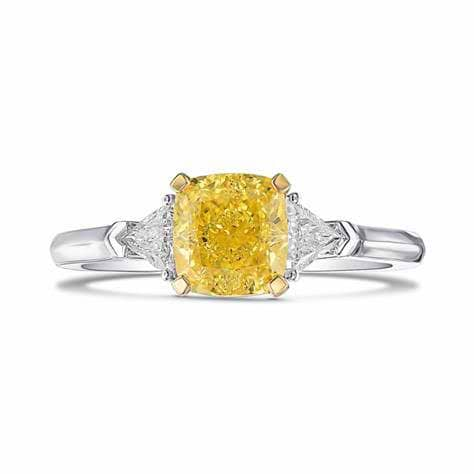 Pictured above: Example of one of the classic engagement rings sold
The world is changing and the implication on the environment will be remarkable. Facebook says that it will shift tens of thousands of jobs to remote work in the next 5 to 10 years. The future has started already and tomorrow is another day with new challenges and new opportunities, you just have to listen to the music!