We all recently heard the eye popping news that Microsoft's past CEO Steve Ballmer purchased the LA Clippers for $2 Billion. The story touched on quite a few interesting points that I think are worth exploring, but from a different angle entirely. As a Diamond professional that educates the investing public about Fancy Color Diamonds, I want to share with you my thoughts on investments, or more precisely – passion investments and wise decisions.

What is an acceptable Return On Investment timeline?
In the general sense, the answer to this question varies depending the asset in question, one's personal finances, the goal of the investment, and the asset's history. From an analysis of this purchase, even with doubling the team's revenues of $60 million per year, it will still take a whopping 30 years for Ballmer to recover his initial investment. No investment professional on earth would approve of such an investment. In contrast, if we take our 1-2 carat Fancy Intense Pink Diamond category, and trace its historical value for 18 years, it gave a total return of almost 900%! How many NBA team owners can say they purchased a team for $12.5 million and sell it for $2 billion 33 years later?! Can Ballmer sell the Clippers for 160 times his purchase price in 33years?!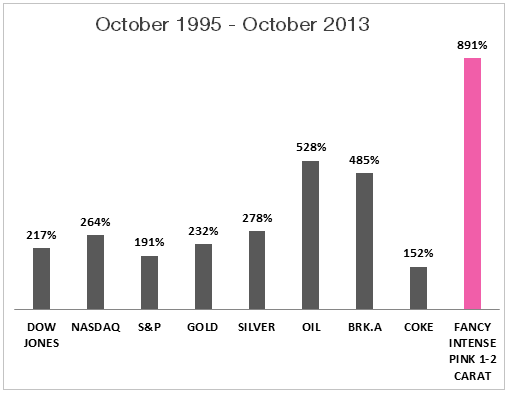 Investment increases between October 1995 - October 2013
So is this a Passion Investment?

The other interesting point was the last sentence in that same article. Patrick Rishe, a professor of sports business at Webster University describes Ballmer's purchase as a passion investment, a term that we already frequently use in reference to buying Fancy Color Diamonds! Although truthfully, that would be the one and only similarity that the two investments have with one another!

We have always advised our investors to invest in Fancy Color Diamonds that are not only beautiful, but also to which they will have an emotional attachment. Once they choose their ideal color, we then help them concentrate on the right color intensity which will bring the highest rate of return over time. This way, their investment is planned but still has the elements of excitement and desirability!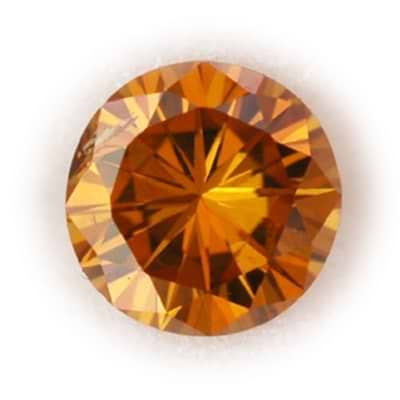 A LEIBISH 0.19 Carat Fancy Deep Orange Round Shaped diamond

Is His Purchase Risky?
If diamonds are forever, can we say the same about a basketball team? Well, can Ballmer predict who will play on the team in 5, 10, or even 20 years? Will the team keep players of the same skill level and score statistics? Not one of these players will last forever and remain in exactly the same condition as a Fancy Color Diamonds will. So, we ask: which will you invest in?