I love America, so I feel the pain when the good lose against the evil. America wants peace and justice around the world and it's tragic to see Mr. Obama losing the rounds: Iraq, Afghanistan, Egypt, Syria, Iran.
Without looking at Mr. Putin or judging his geopolitical ambitions, he is definitely trying to rebuild the lost respect of Russia as an international brand. At the same time, the Russian economy is stumbling and the USA is gathering momentum.
It argues the question as to whether long before the Ukraine crisis, did Putin spike a few of Mr. Obama's cocktails? Nazdarovye!
In a legendary film that is now almost 50 years old and starring my great American hero, Clint Eastwood, it was summed up perfectly, "When you have to shoot, shoot. Don't talk."
Positive content is a king maker. Toyota had one of the greatest recalls in the history of auto manufacturing. The automaker faced litigation charges back in 2009, when its vehicles were reported to experience 'unintended acceleration.' The settlement was reached in March this year and would require Toyota to pay a massive USD1.2 billion to the U.S. Justice Department.
In the past five years, the automaker has done well to restore the confidence of the general public since the vehicles were recalled. Toyota made a great comeback in the value of its reliability.
Let's take a look at another well known brand with similar issues, General Motors. GM was once synonymous with being the best car that money can buy. Upon going broke and losing all shareholders' equity and branding value, GM made a magic comeback.
Recently the company had to make a gigantic recall, but GM of today is not the great GM of the past. Instead of making the recall and apologizing, they are messing around with the public and handling matters in an unprofessional manner. These days, you can measure the negative energy very easily - the significance of "Like" has become a powerful base for branding values.
The companies, countries and brands that degraded themselves by acting foolishly, disregarding consensus, and acting against the grain of public perception took a heavy hit to their brand value.
The Toyota stock price is up 45% in 4 years and GM is lingering at the same $35 level as four years ago.
The basis of every great brand is how it is perceived by its customers and is dictated by some common factors:
Will the brand deliver?
Does it give great value for the money?
Does it offer a money back guarantee to unsatisfied customers?
If this is such common knowledge, how do companies, countries, and brands make such a basic error?
Starbucks legendary chairman, Howard Schultz, who orchestrated the turnaround of his brand has written how thinks got out of control in his book, Onward: "The damage was slow and quiet, incremental, like a single loose thread that unravels a sweater inch by inch."
After Starbucks stock dropped 42%, Schultz assessed the damage and took charge again - as did Steve Jobs at Apple. Today, Starbuck has USD10 billion in revenues and 60 million visitors a week in 16,000 stores.
Some declining brands try to cover things up and use cosmetic media tricks but the market usually doesn't buy into it and the decline in customer confidence continues unabated.
Just look at the Swiss banking industry. Credit Suisse stock traded in April, 1997 at USD31. In April, 2014 it traded at USD37. The loss of customer confidence killed the brand of Swiss banking.
Our brand also had a little incident on Google. As we are a virtual brand we did not cover up but rather repaired the damage at its source.
We had hired an SEO "specialist" in China as our Chinese website needed to gain a Google rating similar to our English website. However, the company we used to help develop the traffic used an illegal method that created bogus traffic to mislead the Google ranking system. Of course, the ruse backfired as Google detected the bogus traffic and punished our main English website by moving us from first position on the first page to the second page. It took us two months to recover and return our brand back to its top ranking. Needless to say, that business relationship was ended quite quickly.
In the Internet business, virtual presentation is the substitute of a brick and mortar store; the customers have to be convinced. What you see in the picture is what you will receive.
At www.leibish.com we like to receive mails like this from a first-time customer:
I received my diamond bracelet this morning, and it exceeded my expectations by far!



All Natural GIA Certified Multicolored Diamond Bracelet
iVouch: "I recently ordered a very light pink diamond ring in a beautiful setting. When the ring arrived, I was honestly in tears. It was absolutely stunning. I felt as though a star had fallen from the sky and landed upon my finger. Customer service was beyond excellent. Aviva guided my purchase every step of the way and helped my dream come true. " Holly USA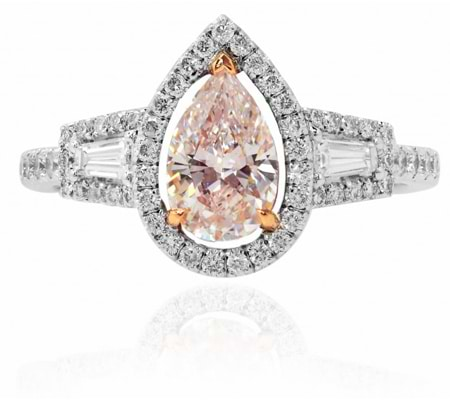 A Light Pink Pear Shaped Halo Diamond Ring
There is no better way for us to know we are moving the brand in the right direction than hearing it directly from the source.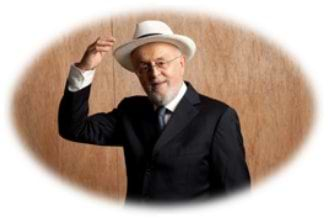 Best regards,
Leibish Polnauer, President and Founder of LEIBISH Fancy Color Diamonds