Our customers write
This company provides outstanding…
This company provides outstanding customer service. From the first contact, Dani Ganz made me comfortable making such an important purchase without the traditional brick and mortar store. Multiple photos and videos for stone and mounting comparisons allowed me to choose the color and style I wanted with confidence and the end result was a beautifully constructed ring with stones that far exceeded the photos in appearance. Their prices on colored diamonds could not be matched in the extensive research I did. This is the first place I would go to for any future purchase of this nature.
P.J.F.
February 11, 2019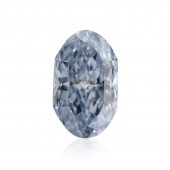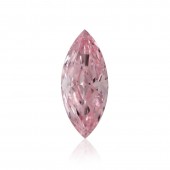 Amazing Company!
It has been an absolute pleasure sourcing two beautiful stones from Leibish. After searching the market for some time, for the perfect intense pink and intense blue diamonds, I was lucky enough to come into contact with Dani from Leibish. She helped me throughout the whole process from sourcing up until receiving each stone. There aren't many companies that are as attentive to customers needs while providing excellent customer service and a great selection of stones. Will definitely work with Leibish again in the future. Thank you Dani and everyone at Leibish!
Laurent Kia
February 1, 2019
It is as pretty as I had hoped it would be.
It is as pretty as I had hoped it would be.
Grant Hegranes
January 31, 2019
I just experienced the best customer…
I just experienced the best customer service at Leibish and Co. USA, Fancy Color Diamonds. Dani Ganz, Director of Sales and Marketing, and Shelby Dauber, Office Manager, provided the excellent customer service. What I thought would be a complicated piece of jewelry was anything but because the office staff went over and beyond to create an original piece with quality diamonds. Dani is extremely knowledgeable about all colored stones and jewelry inside and out!! She responded, in a timely manner, to ALL my inquiries before the necklace was made to insure that I would be pleased with the final product. Shelby sent a detailed invoice for final approval. After a few minor changes, my necklace was going to be made. She consistently checked in with me on the progress of the necklace and when it would be shipped. As promised, my necklace arrived in three weeks. It's even prettier than I could have imagined. I am wearing it now as I write this review. Leibish and Co., I am a loyal customer for life! I will be referring your diamond company to my family, friends and just about everyone else.
Judy D.
January 29, 2019
Masterpiece
I recently received the engagement ring I ordered from Leibish. I am truly speechless, the quality of the ring, the diamond, the craftsmanship, its just unbeatable. The online reviews are fantastic, but i can now also confirm this is simply true. What i feel is that i ordered a bespoke ring from a master jeweller, and they put a lot of passion and dedication and delivered the absolute best product. Dani Ganz guided me throughout the process and again, her dedication, willingness to help its just fantastic. Absolute top notch service. Without her, would not have been the same. Big thank you to you Dani and to the team!
Alejandro
January 22, 2019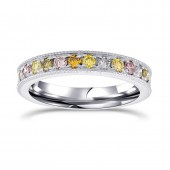 Nice ring and a good buy at the price I…
Nice ring and a good buy at the price I paid. I buy items from the store every now and then. Pleased with service and merchandise. Will shop again
Hema Rao
January 20, 2019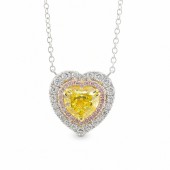 Necklace
The necklace was very, very, very nice.
Steven Gabriel
January 15, 2019
Excellent service!
Excellent service, excellent ring, fast shipping and turnaround for resizing. The ring is even better in person and she loves it. Dani is an excellent service/sales rep. Would recommend!
Matt
January 13, 2019
Once Again....
Once again, I had the pleasure of working with Leibish and Mali for a custom made fashion ring. The process is always flawless. Great communication and attention to details. Leibish can make your jewelry dreams come true, with pieces so unique, that you can't find anywhere else. I highly trust their art, craftsmanship and resources. Thank you Leibish for my custom made pink diamond dangling heart ring.
Genevieve
January 13, 2019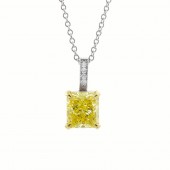 Great customer service
I ordered a customized diamond pendant, and the service I received was attentive and most helpful throughout the entire process. From the initial selection of the diamond to receipt of the beautiful necklace the process took about one month, which I felt was quite reasonable, and information every step of the way was conveyed in a clear and timely manner.
Carla G.
January 11, 2019
Simple elegance
Simple and yet very vibrant and elegant. I have enjoyed that I can pick my own setting and stones for the earrings I have gotten. These were emeralds and look very stunning with the gold setting. Easy to wear with any style or event. Thank you for the fun and excellent service.
Dorothy Myers
January 7, 2019
I WILL BUY FROM THEM AGAIN
I WILL BUY FROM THEM AGAIN! GREAT SERVICE, DANI WAS GREAT HELPFUL SWEET. I LOVE THIS RING AND RECEIVED COMPLIMENTS ON IT AS SOON AS I PLACED IT ON MY FINGER GOOD WORKMANSHIP ON THE RING, I AM VERY PLEASED, AND YES, THE PRICES ARE VERY GOOD. TRUST ME IN THAT...
Rachel
January 7, 2019
We are very very happy with our…
We are very very happy with our purchase. Meira provided excellent service. The stone is better than anything we had seen in person when looking in local stores. Thank you Leibish!
Justin Klein
January 2, 2019
Thrilled with my beautiful ring
Thrilled with my beautiful ring! Leibish was wonderful to work with, Mali in particular was exceptional. Such great, caring customer service. Simply fantastic in every way! And the ring itself is so gorgeous, I love it. I cannot recommend Leibish and Mali highly enough - they are simply the best!
Colleen
January 1, 2019
It was a great experience
It was a great experience. Since my first contact with Ms. Dani Ganz, she was the perfect person to guide me through the process, very professional, patient and kind. She was able to provide alternatives and choices, which ended with a beautiful engagement and wedding set that will melt my heart forever. Thank you so much.
Estrella NIeves Bias
December 30, 2018
Beautiful Yellow Halo.
I came across Leibish & Co. via Pinterest, the yellow diamond rings are absolutely exquisite. So I knew that I had to select a piece and found a Petite Yellow Diamond Halo engagement ring. From the beginning of the process, Mali Gavra was prompt and courteous with her reply, reassuring and respectful. I had never bought a ring or any jewelry over the internet yet somehow I felt at ease. There were a couple of delays in communications due to the time difference between Tel Aviv and California, but all was handled expeditiously. Shelby Dauber in New York put on the finishing touches and made sure that it arrived before Christmas. My wife loved it... Her smile was priceless!
Andre
December 27, 2018
Very prompt delivery.
Very prompt delivery. Exactly what I ordered.
Brian Ferguson
December 23, 2018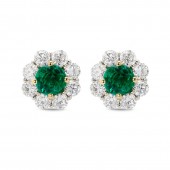 Great
Great company to work with
Sean Cambell
December 23, 2018
Service is Fantastic
I've worked with Mali for the last three years.She is great!!! Very knowledgeable and helpful with no high pressure. Leibish has great quality and selection. Look forward to working with Mali again next year. Thanks again Mali !!
Marty Yakima,Wa
December 23, 2018
The quality of the stones are excellent…
The quality of the stones are excellent and the workmanship of the settings is as well.
Judith Brysk
December 23, 2018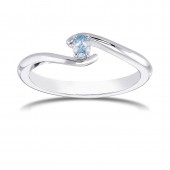 Terrific
I must sincerely thank Meira for her absolutely excellent assistance. She kindly assisted me throughout almost three months in the choice of the stone and of the setting, answering all of my questions and taking care of all of my requests. I can honestly say I have never experienced such an impeccable assistance before. All of my compliments also to the Leibish jewelers: the ring is amazing, and even better than I imagined.
Alfredo
December 14, 2018
My Experience
Superior service and a beautiful product. I enjoyed working with Dani Ganz and without any reservations would recommend this company to anyone seeking to purchase fine jewelry. Too many accolades to list, but the introduction video by Lebish and the selection of gems to view (high resolution) made me feel very comfortable from the outset.
John D. Algood
December 12, 2018
Absolutely amazing
I wanted to express my most sincere appreciation to Dani Ganz and the staff at Leibish & Co!! They truly have made this special occasion an unforgettable process. Dani took my thoughts and ideas of what a ring should look like and made it better than I ever thought possible!! I'm impressed with how the concept turned into reality without me being there. The communication was excellent from the start and their willingness to work with me throughout the entire process was impeccable!! I have bought many pieces of jewelry but this will always be my favorite experience. Thank you !!!
Ryan Abraham
December 9, 2018
Purchased a ring online with Dani's…
Purchased a ring online with Dani's help. She not only aided me in selection (friendly, prompt, knowledgeable) but also quickly helped me after the purchase and I received the ring. I would not hesitate in going to Leibish again and recommend to Dani.
Joseph A.
December 9, 2018
I worked with Meira in selecting and…
I worked with Meira in selecting and buying an engagement ring, and she made the process extremely easy and straightforward. The ring is gorgeous and of the highest quality. If you are looking for a colored diamond, I highly recommend Leibish.
Terry S. Peery
December 8, 2018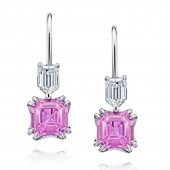 Excellent service from 1st
Excellent service from 1st inquiry to delivery!
Bruno
December 6, 2018
A fantastic experience from beginning…
A fantastic experience from beginning to end. Dani was honest, genuine and extremely helpful. Everyone involved was efficient and listened to what we wanted. Couldn't be happier with the stunning piece which resulted!
Charlotte Sumner
December 5, 2018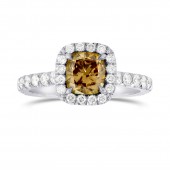 Leibish & Co.
Leibish & Co, Remarkable, Extraordinary, Phenomenal, THE FINEST CRAFTSMANSHIP with the TRUE HEART OF A LION, into the Passage of Time! A TIMELESS GIFT FROM NATURE, A DIAMOND! DESERVING DEVOTION & RESPECT: TO BE TRULY TREASURED as an HEIRLOOM, THAT COMMANDS TO BE PASSED DOWN GENERATIONS! For Every Woman & Every Bundle of Joy, Your Family is Blessed With, A PRECIOUS RAINBOW of COLOR SURE to SPARKLE! Twinkle! DAZZLE! and Dance! To a Symphony of The Heart, Everlasting! "Thank You, Leibish & Co " Harold and Patricia
Patricia Slove
December 5, 2018
Great experience and reasonable price
Great experience and reasonable price, product looks exactly like the photo. Meira has been very professional and patient with a clumsy new customer like me, always there to offer help and solve problems whenever necessary and promptly, and follow all the way through to my pick-up in Hong Kong. Much more better experience than I had with other jewelers on the internet, strongly recommend !
Yin Kwan Yung
December 2, 2018
Very professional
Very professional. Extremely patient. Great customer experience. Dani will be absolutely be recommended to family and friends! Thank you so much again Dani for all of your wonderful service .
El- arabi El-sayad
November 28, 2018