Our customers write
Expectations exceeded.
As always, I'm totally thrilled with my purchase. It was exactly as I expected!! They are so easy to work with and very accommodating!!! Love my ring!!!
Mary Jane Scott
February 19, 2018
The only Best
The only Best.
Adele Nui
February 15, 2018
Great experience
The ring was even more stunning than I expected and the customer service team goes above and beyond to make sure you are satisfied with your purchase. While I don't foresee buying another ring anytime soon, I would definitely shop with Leibish again
Cody D
February 9, 2018
Amazing Experience
Mali Gavra made this experience amazing. The ring far exceeded my expectations; it was perfect. Mali never pressured me. She was knowledgeable and courteous. I highly recommend Leibish & Co. to anyone interested in purchasing color diamonds.
Maxwell Jakubowicz
February 6, 2018
My experience was very positive and the …
My experience was very positive and the response time was very quick as well. Happy to go to Leibish & Co. again in the future!
Chitra Sundramoorthy
February 6, 2018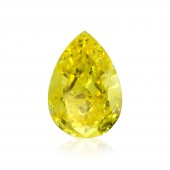 Outstanding service
Outstanding service, polite and friendly attitude, prompt and reliable shipping. Many thanks to Amir Fogel for his assistance from the very beginning of the purchase and until the delivery.
Iouri Ivanov
February 5, 2018
Excellent Purchase Experience and Great Jewelry!
My purchase of yellow diamond earrings for my wife was my first significant on-line jewelry purchase for my wife. I have always preferred to see the jewelry in person, but decided to do this purchase on-line anyway. I could not be happier with the earrings themselves. And the experience of my dealings with Leibish could not have been better. I will purchase from them again in the future, and highly recommend the Company as having excellent customer service and delivering as promised!
Carl Pike
February 4, 2018
Very simple transaction
Very simple transaction, lovely product, fair price.
JEV
February 2, 2018
Thank you for the excellent diamond
Thank you for the excellent diamond, service, and follow up. I was a little apprehensive about buying a diamond on line but Dani made me feel comfortable each step of the way. Leibish & Co was totally professional and we will have no concerns purchasing from them again if & when we are in the market for another gem.
British Columbia
January 28, 2018
Meira is exceptional
Both my fiancé and I hold doctoral degrees therefore we both understand the importance of research and making informed decisions. After reviewing nearly all of the online jewelers, as well as luxury jewelry and specialty retailers, we determined Leibish & Co is truly unparalleled in selection, workmanship and especially in customer service. We had the distinct pleasure of working with Meira. She is exceptional for many reasons. Meira is knowledgeable, thoughtful, attentive, patient and sincere. We also met with Dani during a visit to the NYC office; she is also delightful and helpful. Benefit from all our energy spent reviewing other jewelers and purchase from Leibish & Co.
Timothy & Barbara NYC
January 25, 2018
Helpful and understanding customer …
Helpful and understanding customer service provided with reasonable charges. Broader choices of ring design can be used.
Wai Shun Lee
January 24, 2018
Dani went over and beyond! What incredible service we received from Leibish & Co,
This was such a wonderful experience dealing with Leibish &Co. Dani was extremely professional and her response time was incredible! I will definitely do business with them again! I wish more companies had the service that Dani gave us, Thank you so very much.
Antoinette Pipkins
January 17, 2018
My husband bought me a diamond ring and …
My husband bought me a diamond ring and diamond pendant to wear and the pieces are so stunning. The diamond quality is top notch, such beautiful, shiny white matching diamonds. I will buy from here again! Meira was a sweet dear helping me with the purchase and just so genuine. Thank you Leibish & Co.
Michele Olinger
January 16, 2018
12 Year Love of Yellow Diamonds
I have been in love with yellow diamonds for 12 years. I knew this would be my dream ring. I have been actively searching for a ring for over a year. I have done a ton of research and discovered Leibish. I searched diamonds for many months. I found the perfect one for me. I began chatting with Dani. She was so very helpful and replied quickly. Dani sent me pictures and made my idea come to life. It is very scary to send that much money online. I trusted the reviews and I am so thankful I did. I received my ring in the time frame stated. It is absolutely the most stunning ring. I am in love. I can't thank Leibish and Dani enough for all of your help and gorgeous ring.
Melissa Russell
January 14, 2018
hi Dani
hi Dani, the earrings are great, the workmanship was great, as was the service, thanks steve
Steven Gabriel
January 9, 2018
I love my beautiful ring!!!
I love my beautiful ring!!! It has a beautiful sparkle and meets all my expectations. I've wanted a green diamond for a very long time but never thought I had the budget for one, so when I started looking I was surprised and excited I could buy without sacrificing the 4 c's too much. I want to thank Meira she was awesome, very professional and promptly answered all my questions. Everything flowed quickly and smoothly because of her quick responses, demeanor and professionalism. I will definitely purchase from Leibish for all my fine jewelry. Thank you!!!
Terry Maine
January 7, 2018
Will order again!
Just received my earrings and love them. I recommend Leibish to anyone. They were a pleasure to deal with from start to finish. Package arrived on time and very professional.
Sue G.
January 5, 2018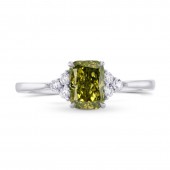 Excellent! Great product and customer service.
Excellent! Excellent! Dani was great with communication and the shipping was fast! I can't say how happy I am with my purchase, the ring is beautiful and it came with all the documents. I'm super happy with Leibish and I will definitely be a return customer.
Cynthia L.
January 4, 2018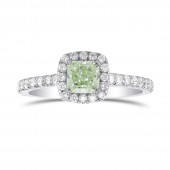 Excellent Customer Experience from A-Z
Excellent Customer Experience from A-Z I was very hesitant when doing a high-involvement (such as jewellery/diamonds) purchase online. But Leibish & Co certainly delivered. Not only was their service (Thanks a lot Meira, Dani and Itzik) always prompt, very helpful and friendly but their product (& delivery) exceeded expectations. The entire customer experience was really good and I can only recommend them as a reliable and trustworthy business partner ! Overall a very professional experience with the personal touch needed for their business! Thanks a lot and I can only recommend them if you look for a specialist in colored diamonds.
AD
January 3, 2018
Excellent company
They have excellent customer service and the pictures on the wed are good and match what you are going to get. They also process and ship your item quickly. I was happy with the entire process and will be getting something else from them in the future.
Bill
January 3, 2018
Great Service & Quality
I'm always a little reluctant about online purchases; but found the service and quality from Leibish to be excellent. I won't hesitate when the need arises for another purchase from them.
Robert Covella
January 2, 2018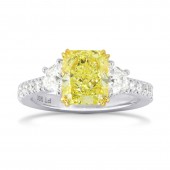 Very nice stones and ring that was …
Very nice stones and ring that was presented to me when I purchased an upgrade to my wife's existing engagement ring.
Christopher Pecchia
January 1, 2018
very happy
No matter how many questions I asked in order to make a decision I got a prompt and patient answer. When the item arrived it was just beautiful. It was a good buying experience and I have already ordered my second piece!
April Davis
December 28, 2017
The yellow diamond earrings were …
The yellow diamond earrings were beautiful and of high quality. My wife is very pleased. My experience of working over the phone with Dani was very pleasant and professional. Thank you Dani.
Don Colton
December 27, 2017
Thank you
Thank you! My family and I love our purchases. Dani, the Sales and Marketing Director has provided exceptional customer services.
Anne W.
December 26, 2017
very beautiful
very beautiful
Steven Gabriel
December 26, 2017
Excellent experience.
Excellent experience.
Wolfgang Schulze
December 26, 2017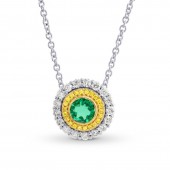 Another satisfied customer
I purchased a small emerald pendant with diamond chips for my wife who was quite happy with the gift. Working with Dani was seemless and expeditious. I am a satisfied customer.
Joseph Schutz
December 25, 2017
Beautiful and simply elegant
Beautiful and simply elegant, which is the way I like it. I will wear often and truly enjoy theses earrings.
Dorothy Myers
December 18, 2017
Our Highest Recommendation
We had a great experience working with Dani Ganz. She was extremely helpful and kind throughout the process. She was always eager to assist, sending many photos and videos in different lighting to ensure we made the best decision possible. Dani is very reliable and always answered any questions we had in a timely manner. She was never pushy but a true pleasure to work with. We believe her many positive attributes make her a valuable asset to Leibish & Co. Thank you to Dani for making this a wonderful, memorable experience.
Gary & Christine
December 18, 2017