Our customers write
The Perfect Gift
When I ask my wife what her most treasured gift in life is? She does not respond with good friends, great health, or a happy home like most modest people do. But rather looks at her engagement ring and smiles. With the help of Meira and the team at Leibish, I was able to customize the perfect dream ring for my almost perfect dream wife. Thanks for everything team Leibish I'm sure that she'll be smiling for many years to come. ;)
Steve B.
April 11, 2018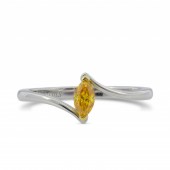 Exceptional quality and service
My ring arrived last week and looks beautiful; the stone has fantastic vivid color and great sparkle. I was also very impressed by the work on the ring setting; it feels strong but has a delicate aesthetic in the front which frames the stone nicely! I took the finished ring to my jeweler/gemologist in Philadelphia and he was impressed. His words were "gorgeous stone and impeccable work. These people know how to make a ring." Meira and Mali were accessible and responsive in helping me choose the right stone, even providing photos of diamonds side-by-side for comparison. Excellent service overall! Thank you for making this process so pleasant and easy!
MC
April 3, 2018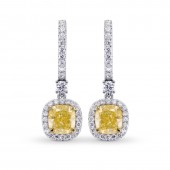 Awesome yellow diamond earrings!!!
Thank you very much! The yellow diamond earrings that I ordered for my fiancee are absolutely gorgeous and stunning! She is currently out of town in Phoenix, AZ visiting her son and daughter-in-law and will be returning on Tuesday, March 27th. She will absolutely love it when I give it to her as a surprise! Again, thank you very much for doing an absolutely incredible job! Glen Higashide
Glen Higashide
March 25, 2018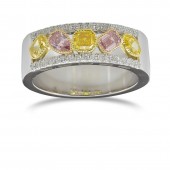 Leibish and his staff have assisted me…
Leibish and his staff have assisted me with custom jewelry on three occasions over 15 years. Each time the quality of the product and service have been fantastic.
Jim A
March 22, 2018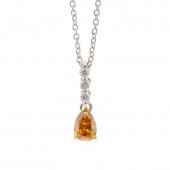 There should be a sixth star
Aside from having a vast selection of the highest quality products, I believe that the key factor that sets Leibish apart, is the level of customer care you receive. Meira could not have been more dedicated to helping me design a piece in remembrance of my father for both me and his granddaughter's. There should be a sixth star, for exceptional, as that describes Meira and Leibish to me!
Beverly G.
March 18, 2018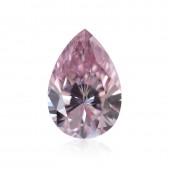 Very pleased with Leibish & Company
I was interested in possibly purchasing a color diamond for investment purposes. I checked around and spoke with several companies and perused various websites. After much research, diamonds in varying colors seemed like a good investment but I needed to find a company that I would feel comfortable doing business with. I was referred to Leibish & Company as a firm that is highly reputable and after dealing with them I would have to concur. My sales representative, Dani, was highly professional, knowledgeable and considerate. She helped me navigate through the many options to find the right fancy color diamond that fit my price range and investment purpose. After receiving the product I am extremely pleased, not only with the investment but with their overall customer service. When you combine a great product with excellent customer service you will almost always end up with a winning combination.
Randy S
March 8, 2018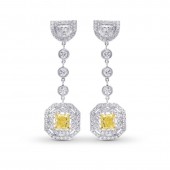 It was a big leap of faith to pay such…
It was a big leap of faith to pay such large amount of money online but Meira was awesome with her constant communication and followup. The goods were received on time and they look stunning beautiful. Thank you Meira and Leibish team.
S. H. (Australia)
March 6, 2018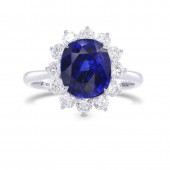 Leibish has really great customer…
Leibish has really great customer service. I was able to reserve the rings I like for viewing over a few email exchange. Their Rep is very professional and took care of everything. The whole process was very smooth. The Rep. double check my viewing appointment with their local partner and made sure everything was ready before I got there. And the rings looks absolutely beautiful.
Cynthia
March 6, 2018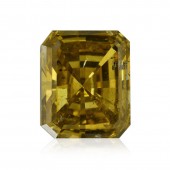 Excellent Diamonds, Guidance and Service
I was looking to possibly upgrade my engagement ring/wedding ring set for my 10th years anniversary and came across Leibish & Co. With Dani Ganz and Amir Fogel's guidance, I purchased a 5.21carat Chameleon Emerald Cut diamond. I am very pleased with my purchase. Both Dani and Amir were hands on, providing me the ideal combination of detail, guidance and service along the way. Not only did they help me to understand colored diamonds, Dani helped me to have the stone sent to GIA to have it fully certified and have laser inscription put directly on the stone. The result of my search is an amazing ring that I have always longed for. Thank you so much Dani and Amir, you got me as a lifetime client.
Ryan Tran
March 1, 2018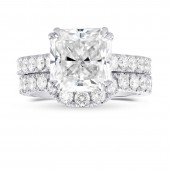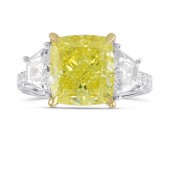 Dani and Leibish exceed all…
Dani and Leibish exceed all expectations!!! I was in the market for a large, flawless yellow diamond for my 40th birthday. Dani worked with me to review all stones that met the criteria and we settled on 3 finalists. I flew to NY to see the stones in person and chose the perfect 5.25ct stone. Not only did end up producing an absolutely gorgeous 3 stone ring (two trapezoid colourless diamond flanks), but I also had them re-set my engagement ring and wedding band as I couldn't keep the stone clean (due to mounting too tight along the bottom). Anyways...they did a fabulous job!! I cannot recommend them highly enough. Especially when it comes to coloured stones - there are a lot of crooks (terrible dealers) trying to sell you on "Canary" diamond pricing. Don't look elsewhere. Come here.
marcia
February 26, 2018
Dreams come true
So in love with my white and pink diamond open heart bracelet from Leibish! This was custom made and the process was easy: excellent communication, attention to details. They truly listen to what the customer wants and they deliver beautifully. I was very specific about the fancy light pink diamond and they choose the perfect one for my bracelet. I am very happy with Leibish and would highly recommend them if you dream about custom made jewelry. They came up with a great design for my bracelet.
Geneviève Mesmer
February 25, 2018
Expectations exceeded.
As always, I'm totally thrilled with my purchase. It was exactly as I expected!! They are so easy to work with and very accommodating!!! Love my ring!!!
Mary Jane Scott
February 19, 2018
The only Best
The only Best.
Adele Nui
February 15, 2018
Great experience
The ring was even more stunning than I expected and the customer service team goes above and beyond to make sure you are satisfied with your purchase. While I don't foresee buying another ring anytime soon, I would definitely shop with Leibish again
Cody D
February 9, 2018
Amazing Experience
Mali Gavra made this experience amazing. The ring far exceeded my expectations; it was perfect. Mali never pressured me. She was knowledgeable and courteous. I highly recommend Leibish & Co. to anyone interested in purchasing color diamonds.
Maxwell Jakubowicz
February 6, 2018
My experience was very positive and the …
My experience was very positive and the response time was very quick as well. Happy to go to Leibish & Co. again in the future!
Chitra Sundramoorthy
February 6, 2018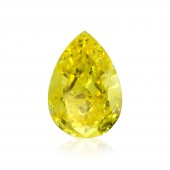 Outstanding service
Outstanding service, polite and friendly attitude, prompt and reliable shipping. Many thanks to Amir Fogel for his assistance from the very beginning of the purchase and until the delivery.
Iouri Ivanov
February 5, 2018
Excellent Purchase Experience and Great Jewelry!
My purchase of yellow diamond earrings for my wife was my first significant on-line jewelry purchase for my wife. I have always preferred to see the jewelry in person, but decided to do this purchase on-line anyway. I could not be happier with the earrings themselves. And the experience of my dealings with Leibish could not have been better. I will purchase from them again in the future, and highly recommend the Company as having excellent customer service and delivering as promised!
Carl Pike
February 4, 2018
Very simple transaction
Very simple transaction, lovely product, fair price.
JEV
February 2, 2018
Thank you for the excellent diamond
Thank you for the excellent diamond, service, and follow up. I was a little apprehensive about buying a diamond on line but Dani made me feel comfortable each step of the way. Leibish & Co was totally professional and we will have no concerns purchasing from them again if & when we are in the market for another gem.
British Columbia
January 28, 2018
Meira is exceptional
Both my fiancé and I hold doctoral degrees therefore we both understand the importance of research and making informed decisions. After reviewing nearly all of the online jewelers, as well as luxury jewelry and specialty retailers, we determined Leibish & Co is truly unparalleled in selection, workmanship and especially in customer service. We had the distinct pleasure of working with Meira. She is exceptional for many reasons. Meira is knowledgeable, thoughtful, attentive, patient and sincere. We also met with Dani during a visit to the NYC office; she is also delightful and helpful. Benefit from all our energy spent reviewing other jewelers and purchase from Leibish & Co.
Timothy & Barbara NYC
January 25, 2018
Helpful and understanding customer …
Helpful and understanding customer service provided with reasonable charges. Broader choices of ring design can be used.
Wai Shun Lee
January 24, 2018
Dani went over and beyond! What incredible service we received from Leibish & Co,
This was such a wonderful experience dealing with Leibish &Co. Dani was extremely professional and her response time was incredible! I will definitely do business with them again! I wish more companies had the service that Dani gave us, Thank you so very much.
Antoinette Pipkins
January 17, 2018
My husband bought me a diamond ring and …
My husband bought me a diamond ring and diamond pendant to wear and the pieces are so stunning. The diamond quality is top notch, such beautiful, shiny white matching diamonds. I will buy from here again! Meira was a sweet dear helping me with the purchase and just so genuine. Thank you Leibish & Co.
Michele Olinger
January 16, 2018
12 Year Love of Yellow Diamonds
I have been in love with yellow diamonds for 12 years. I knew this would be my dream ring. I have been actively searching for a ring for over a year. I have done a ton of research and discovered Leibish. I searched diamonds for many months. I found the perfect one for me. I began chatting with Dani. She was so very helpful and replied quickly. Dani sent me pictures and made my idea come to life. It is very scary to send that much money online. I trusted the reviews and I am so thankful I did. I received my ring in the time frame stated. It is absolutely the most stunning ring. I am in love. I can't thank Leibish and Dani enough for all of your help and gorgeous ring.
Melissa Russell
January 14, 2018
hi Dani
hi Dani, the earrings are great, the workmanship was great, as was the service, thanks steve
Steven Gabriel
January 9, 2018
I love my beautiful ring!!!
I love my beautiful ring!!! It has a beautiful sparkle and meets all my expectations. I've wanted a green diamond for a very long time but never thought I had the budget for one, so when I started looking I was surprised and excited I could buy without sacrificing the 4 c's too much. I want to thank Meira she was awesome, very professional and promptly answered all my questions. Everything flowed quickly and smoothly because of her quick responses, demeanor and professionalism. I will definitely purchase from Leibish for all my fine jewelry. Thank you!!!
Terry Maine
January 7, 2018
Will order again!
Just received my earrings and love them. I recommend Leibish to anyone. They were a pleasure to deal with from start to finish. Package arrived on time and very professional.
Sue G.
January 5, 2018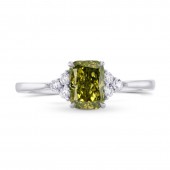 Excellent! Great product and customer service.
Excellent! Excellent! Dani was great with communication and the shipping was fast! I can't say how happy I am with my purchase, the ring is beautiful and it came with all the documents. I'm super happy with Leibish and I will definitely be a return customer.
Cynthia L.
January 4, 2018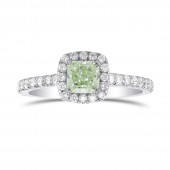 Excellent Customer Experience from A-Z
Excellent Customer Experience from A-Z I was very hesitant when doing a high-involvement (such as jewellery/diamonds) purchase online. But Leibish & Co certainly delivered. Not only was their service (Thanks a lot Meira, Dani and Itzik) always prompt, very helpful and friendly but their product (& delivery) exceeded expectations. The entire customer experience was really good and I can only recommend them as a reliable and trustworthy business partner ! Overall a very professional experience with the personal touch needed for their business! Thanks a lot and I can only recommend them if you look for a specialist in colored diamonds.
AD
January 3, 2018