Our customers write
Always super reliable, wonderful customer service and great prices
Always super reliable, wonderful customer service and great prices I've been a customer for 5 years now and would definitely recommend Leibish & Co. to anyone looking for diamonds or jewelry.
Ben Hagai
October 9, 2018
See something you like get it you won't be disappointed
They are great to work with on your jewelry needs. They are fast and make sure you are informed. The pictures look like what you get. I am pleased with everything I've gotten from them. I will likely buy again when I am in a position to do so.
Bill
October 3, 2018
I am truly happy with Leibish & Co
I am truly happy with Leibish & Co. The huge choice of extremely beautiful gemstones and ring designs on their website, which you can not find in any other online jewelry store, together with fast and very helpful consultations and communication with the managers and Mr. Leibish himself made a whole buying experience more than perfect. This company simply exceeded our expectations! The ring came out flawless! It is marvellous - my fiancee and I would never expect anything better! She is completely happy with the choice and we can truly call it a Masterpiece. We were looking for an engagement ring for a long time and only Leibish & co could truly make our dream come true! We will gladly have a business with Leibish & co in the future. We recommend this company without any hesitations to others.
Aleksandras Schimaschius
October 3, 2018
EXQUISITE FIANCEE'S BIRTHDAY PENDANT!!!
My fiancée's birthday pendant was very gorgeous, stunning and absolutely exquisite. I was finally able to give it to her after her sickness and she was absolutely thrilled with it! Her first words out of her mouth was a very loud "OMG"! She wore it last night to dinner at Colore and looked absolutely gorgeous! I had a difficult time taking my eyes off her! As usual, you folks have outdone yourself again! Her birthday pendant perfectly matches her engagement ring! Your professional service in working with you folks through the whole process made it very easy for me and I will continue to give you folks my business! Thank you very much from the bottom of my heart! Glen Higashide,
Glen Higaside
September 9, 2018
Great experience with Leibish & Co!
I recently purchased a pink diamond ring from this company, and it was my first major diamond purchase. Meira was absolutely wonderful to work with and was there to answer all my questions and concerns from consulting through to receiving the order. Craftsmanship on the ring was immaculate, and the ring was absolutely flawless. Would recommend in a heartbeat!
Chloe
September 3, 2018
Excellent
Very responsive, excellent quality product and service!
Mark
September 3, 2018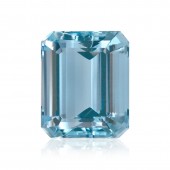 Aqua Marine.
I bought a beautiful 5.42 aqua marine from Leibish & Co from their web site. The transaction was flawless (no pun intended) and the stone arrived serval days later. The stone was just as beautiful as displayed on their site. I would not hesitate to use Leibish and Co for further purchases. Highly recommended.
Frank
September 1, 2018
You must shop with Leibish & Co.!!!
I recommend Leibish & Co. to anyone who is searching for a quality loose diamonds. The selection at Leibish is quite extensive with many options for many budgets. I received very good advice about what I was purchasing and I was made to feel at ease about the whole online shopping experience. Dani was a joy to work with! All of my questions were answered professionally and in a timely manner. Plus, my order was delivered to my house within 2 days. You can't beat service like that! I am definitely going to use Leibish & Co. for future purchases.
Lia
August 31, 2018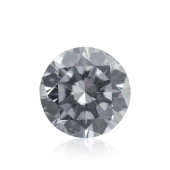 Wonderful Experience, Even Better Products!
I have purchased from Leibish & Co. multiple times and the customer service and product quality are superb! I've always gotten prompt and enthusiastic assistance, no matter how large or small the purchase, and their selection of natural fancy colored diamonds really is phenomenal. This company's business model should be the industry standard!! Highly recommend shopping with them!!!
Mary Beth
August 27, 2018
Amazing service and a stunning ring
I was looking for a halo fancy yellow diamond engagement ring for my girlfriend. I found Leibish online (due to recommendations) and from the first message in the chat function on the website to the pick-up, the costumer service was over the top! From the first question to the end Dani was taking care of me, helping me finding the right diamond, the right ring and setting. She did a amazing job! I was visiting the office in Tel Aviv and they were all so kind, and I felt a bit special. The ring is amazing - and I will definitely use Leibish again in the future. Once again a big thanks to Dani and the team in Tel Aviv...
Kasper H. Sorenesen
August 18, 2018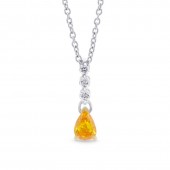 This is our 3rd purchase from Leibish
This is our 3rd purchase from Leibish - excellent service from Meira and a beautiful pendant :)
The Birdies in the Garden
August 10, 2018
Ordered a brown diamond on Monday…
Ordered a brown diamond on Monday afternoon and received it Thursday morning! The security of the package and the presentation of the diamond inside was impressive. Once I actually saw the diamond it exceeded my expectations. It looked better in person than on the internet! Took it to my appraiser (who has been in the business for 27 years) and she was also impressed. I had high expectations, as this brown diamond is going in my wedding ring (upgrading my stone). I can't wait for it to be done and I would order again from Leibish in a heartbeat! First rate service all around!!
Ardyth Rost
August 9, 2018
Absolutely stunning ring! A+++++++++++++++++++++++++++++++
I originally purchased a loose stone to be set in an old setting I had just laying around, but the setting just didn't do it justice. I regretted that I did not purchase the 3 stone trapezoid setting I originally wanted. I contacted Dani and she was just awesome to work with. They had already scanned my stone and they can create the setting with that scanned image. I was going to NYC for vacation anyways and I dropped off the stone to be set on Monday and continued with my vacation. The ring arrived Friday (today) and it is absolutely stunning! I'm so glad I went back to the trapezoid setting it's amazingly beautiful! I'm a forever customer at Leibish & Co thanks to Dani. Leibish & Co definitely creates masterpieces! I'm getting lots of great compliments on my new ring. I LOVE IT!
Cynthia L.
July 27, 2018
I had a wonderful overall experience…
I had a wonderful overall experience with Leibish . Meira was most helpful every step of the way with an important acquisition , from selecting the stone , to selecting the setting , to facilitating the financing which made it possible to meet a deadline . The stone , the setting , and the service could not have been better . I would recommend Leibish to the most discriminating buyer without any hesitation whatsoever !
Frank
July 15, 2018
Enjoyable experience
I could have been nervous buying my first diamond but Mali made it a very enjoyable experience. Its nice to have a range of diamonds to choose from and at a reasonable price. Hats off to you.
Gregory King
July 10, 2018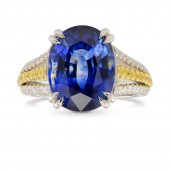 Dear Meira & Mali,
Dear Meira & Mali, Thank you very much for doing an outstanding job with the design and production of my fiancee's engagement ring! It is absolutely gorgeous, stunning and exquisite! I presented my fiancée with the engagement ring last night at the restaurant Sierra! She absolutely loved it and could not take her eyes off of it! Once again Leibish Jewelry has done an outstanding job and I will purchase my jewelry only from you folks in the future! She had on her yellow diamond earrings that I had purchased from you folks earlier in the year! The combination of her yellow diamond earrings and now, her new engagement ring is such a great combination and makes her look very attractive and lovely! I am honored to be such a lucky guy! Thank You Very Much again! Sincerely, Glen Higashide
Glen Higashide
June 21, 2018
The most amazing jewelry and the nicest…
The most amazing jewelry and the nicest people. My engagement ring and wedding ring are fantastic. 100% recommendation!
Hanna
June 11, 2018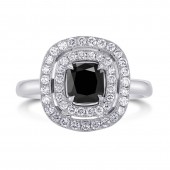 Thank you Leibish!
Thank you Leibish. I bought a ring with a black diamond and 2 halos of white diamonds surrounding it and I absolutely love it. It sparkles in any light. I was originally looking for an anniversary ring and decided I wanted something unique. It fits the bill with elegance and presence.
Rita
June 8, 2018
Dani Ganz was extremely polite and…
Dani Ganz was extremely polite and helpful. She kept me updated on the shipment and I am very satisfied.
Benjamin Tucker
June 6, 2018
5 Stars
I saw a ring I liked and reached out using the chat feature online. Mali was very responsive and answered all my q's. I have all ready recommended this company to some friends and I will absolutely buy from here again. You can bet I will reach out to Mali for her assistance.
Barbara
June 6, 2018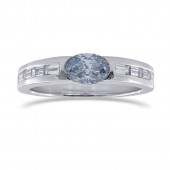 Trustworthy. Fair. Courteous.
Leibish & Co are trustworthy. They have excellenct service, they are very fair on price and are outstanding in communicating with you about any question or concern you may have. As an online company, they provide excellent photos, documentation and education regarding their products. They also, through the online chat and through phone calls, will strive to get to know you a bit, so they can understand what you are looking for and what you are willing to spend. They want you to be comfortable buying online and work hard to earn your trust.
Marjorie H.
June 5, 2018
Best customer service
Good quality, best customer service and your follow up was great.
Mike W Choe
May 29, 2018
I'm very pleased with my ring‼️ I love…
I'm very pleased with my ring‼️ I love ❤️ it. You're jewelry is very beautiful. Adrienne
Adrienne Clark
May 23, 2018
professional and considerate
Meira is professional and considerate. She always gives prompt responses to her customers and tries her best to fulfill every customer's request. I highly recommend Leibish to you all.
V.C.
May 22, 2018
I am so happy I reached out to Leibish…
I am so happy I reached out to Leibish for my custom order pink diamond double halo earrings. The communication was excellent throughout the process. Most importantly, my earrings are beautiful! Way beyond my expectations. Thank you Leibish for making dreams come true.
Geneviève
May 22, 2018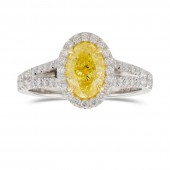 Dani and everyone at Leibish & Co
Dani and everyone at Leibish & Co. did an outstanding job helping me to pick out the perfect diamond and setting. They were always responsive to my emails and more than happy to send me multiple mockups of potential combinations to help me make an informed choice. The ring itself is gorgeous and I couldn't be happier with the craftsmanship. I will certainly look to them again in the future for additional pieces. -Matthew
Matthew Rogers
April 23, 2018
Easy process from beginning to end
Easy process from beginning to end. Meira was very helpful and was able to design the ring exactly like how I wanted. When I was finally able to see it in person it looked amazing! I am very satisfied with my purchase.
Nathan N.
April 19, 2018
Thank you...you have given me a gift to treasure
I worked with Meira and the designers to come up with a piece, to honor my father, following his passing due to Parkinson Disease. It is elegant. Simply stated. The diamond accents are stunningly beautiful, a fitting match for the grey center diamond. I will surely treasure this piece for both it's meaning and beauty.
Beverly G
April 17, 2018
The Perfect Gift
When I ask my wife what her most treasured gift in life is? She does not respond with good friends, great health, or a happy home like most modest people do. But rather looks at her engagement ring and smiles. With the help of Meira and the team at Leibish, I was able to customize the perfect dream ring for my almost perfect dream wife. Thanks for everything team Leibish I'm sure that she'll be smiling for many years to come. ;)
Steve B.
April 11, 2018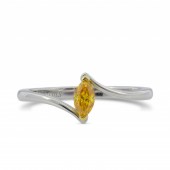 Exceptional quality and service
My ring arrived last week and looks beautiful; the stone has fantastic vivid color and great sparkle. I was also very impressed by the work on the ring setting; it feels strong but has a delicate aesthetic in the front which frames the stone nicely! I took the finished ring to my jeweler/gemologist in Philadelphia and he was impressed. His words were "gorgeous stone and impeccable work. These people know how to make a ring." Meira and Mali were accessible and responsive in helping me choose the right stone, even providing photos of diamonds side-by-side for comparison. Excellent service overall! Thank you for making this process so pleasant and easy!
MC
April 3, 2018