Our customers write
I recently purchased a fancy colored…
I recently purchased a fancy colored diamond from the amazing team at Leibish and could not be happier. Itzik was incredibly helpful and patient throughout the entire process. He totally understands the magnitude of such a purchase and I never felt rushed or pressured at any time during the process. I was at first hesitant about buying a diamond online but I am very happy that I did!
Justin
February 3, 2020
The Best...
Could not be more pleased with my ring. A superb transaction in all respects—people, quality stock, service.
R.M. Wallace
January 30, 2020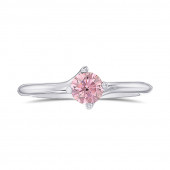 Absolutely delighted with the care and…
Absolutely delighted with the care and attention I received in selecting and creating what for us is the prefect wedding set of a pink diamond superbly set ..my fiance loves it.. it will become a treasured heirloom ..meanwhile it will adorn her hand for ever!
Godfrey
January 26, 2020
Exceptional Argyle Pendant
I made my purchase online. The online video really made a big difference in my decision. The pendant was sent out promptly and was on my hands in a couple of days. The pendant was everything that I expected. I had contacted the company on the customs clearance and they were very professional in their knowledge and information for myself. I will do business with the Leibish Company in the future.
Larry Ritchie
January 5, 2020
Excellent service as always
Excellent service as always. Thaks to Meira for all her help despite my indecisiveness.
Alex
December 24, 2019
Awesome engagement ring purchase experience.
I would like to address here that Leibish & CO was an incredible experience. I decided to take my time building my fiances engagement ring, around 1 year to be exact. Being from Canada our only way of interaction was through email. Meira, always answered every question and was very patient, never felt rushed or pressured. She actually encouraged me to take my time in having the ring designed. with that said it made the whole process of getting the perfect engagement ring built was nothing short of awesome. Leibish did an incredible job with the custom design and level of quality is unmatched. Cheers, Just a normal dude from canada who has a very picky but happy fiance.
Mario Magana
December 23, 2019
Leibish does it again!!!
Beautiful, Outstanding, One of a Kind, A Real Eye Catcher
Jaymie
December 16, 2019
Excellent and reliable service
Purchased the second item within 2 years. Meira took care again, made a very good Black Friday price, and managed the fast international delivery. Highly recommended for individual colored diamond jewelry with excellent customer care!
Hermann
December 9, 2019
Happy & Satisfied !
Happy & Satisfied !
Loh Yeat Ying
November 25, 2019
Very friendly customer service
Very friendly customer service, smooth payment, fast delivery
Georg
November 25, 2019
My wife has been searching for a ring…
My wife has been searching for a ring such as this for quite some time, and it wasn't until I discovered Leibish that we were able to come to a decision. Many of the rings with yellow diamonds that we were considering locally with similar carat weights were not measuring up to what we eventually purchased from Leibish. My wife absolutely is astonished with this ring. It is outstanding in every way possible. Even the white diamonds are tremendous. In a nutshell, she loves it, and Meira could not have made our purchase any easier. Many many thanks and looking towards our next.
Robert (Bob) Stosky
November 19, 2019
Simple and good support
I wanted to buy something special for my wife. With the google search tag "fancy coloured diamonds" Leibish was found. They have some goods which are ready for buying. On the other hand you can also configurate your one stuff. I've chosen the second one and I'm so happy. My wife is happy, too. Great, thanks to great support while taking the configuration!
Arkadiusz Bak
September 22, 2019
If you're looking for something special…
If you're looking for something special no matter what's your budget is - Leibish & Co is the place to go... From excellent selection of truly unique pieces to impeccable customer service I truly believe that Leibish & Co has no competition.
Jurijs Avots
September 17, 2019
Canary Yellow Earrings
I recently bought a pair of canary yellow diamond earrings from Leibish & Co. The diamonds and workmanship are incredible! The two central diamonds are Canary Yellow, 0.51 carat each, in halo mountings, connected by flexible drop chain diamonds. The earrings absolutely sparkle and are gorgeous! I worked for several weeks with Meira from Leibish's Israel office. The entire experience was excellent! I will work with Leibish again for other needs!
Robert
September 6, 2019
Meira has been fantastic with my 2…
Meira has been fantastic with my 2 purchases from Leibish. She is super accommodating and helpful with my needs. Most importantly, I have been so pleased with the amazing jewellery pieces that i have purchased so far from Leibish. Will defintely be back for more
KC Poh
September 2, 2019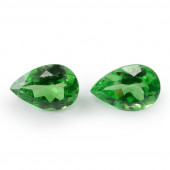 Beautiful!
Beautiful, sparkling stones! Service and gems from Leibish, as always, better than the best!!!
Robert Pellenbarg
August 12, 2019
My favorite jewelry
I worked with Dani as I have in the past. We were able to make possible two lovely pieces with special stones. They have wonderful memories for me and are equally as beautiful. Thanks to Dani for her kindness. Mary Jane Scott
Mary Jane Scott
August 6, 2019
Meira was so helpful & the Argyle pink…
Meira was so helpful & the Argyle pink diamond ring is really beautiful! Very good experience :)
Matt Stocks
August 6, 2019
Superior quality and great people
Superior quality, great people. If you want to deal with super people and get high quality beautiful jewelry at a reasonable price, Leibish is it. They made me feel special and not like just another sale and will do whatever it takes to make you purchase very special.
Chuck Whelan
August 1, 2019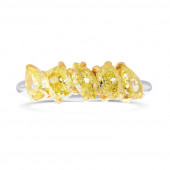 I ordered an item after seeing it on the web.
I was interested in an item on the internet and called and spoke with Dani. She was very helpful and accurately described the ring. I ordered it and Dani arranged to have it sized and sent out with overnight service. The ring is beautiful and we are very happy with it. Dani stayed in touched via email until the item was received. A wonderful experience.
Nancy B.
August 1, 2019
Absolutely beautiful diamonds and…
Absolutely beautiful diamonds and craftsmanship Bought a gorgeous engagement ring from Leibish. The end result was more beautiful than I could have imagined and customer support was outstanding.
John W.
July 23, 2019
The ring was absolutely beautiful
The ring was absolutely beautiful, Dani is easy to work, and excellent quality
Steven Gabriel
July 21, 2019
AMAZING SERVICE AND PRODUCTS
The service I received from Dani was amazing. I lost a necklace given to me by my boyfriend and I needed to match it . We were able to maintain my budget along with create it identically to my old one! We had constant communication and all my needs were met . Shipping was fabulous and beautifully presented with all the GIA and appraisal info. This is a fabulous company and I will definitely be buying more from them !
Sarah W.
July 19, 2019
Fast shipping and best service.
Fast shipping and best service. I will buy next time from them. They are trust seller. Their fancy diamonds so beautiful. I love their fancy diamonds.
Cam Truong
June 30, 2019
Engagement Ring
Anyone that is in the market for jewelry, give Leibish a chance. I wanted to get a special engagement ring for my girlfriend, and after some research, I decided on naturally colored diamonds. I decided on Leibish, as they have such a large variety of colored diamonds, and they have many ring settings. I picked out a green and pink diamond to go into the two stone cross-over twin setting. The shipping came very quickly as well, and the packaging for certifications and engagement ring are very nice without being too ornate or garish. I wish I could show pictures of the packaging and ring. The photos on their website don't do the actual stones justice when you see them in person. Over the course of the purchase, I had a million questions, and Dani, their director of sales and marketing, answered all of them promptly and professionally. Their services are top notch. Thanks Dani!
Bobbie Chan
June 22, 2019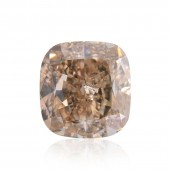 Everything perfect
Everything perfect! Stone, price, customer service...I buy colored diamonds only at Leibish
Petra O.
June 18, 2019
Dani helped me create the perfect gift…
Dani helped me create the perfect gift for my to celebrate our 40th anniversary. Her knowledge and expertise made the process stress free and fun as well. Rest assured, I will be contacting your fine company for all my future custom jewelry needs.
R. Higgins
June 18, 2019
Above and beyond!!
This is my 3rd purchase from Leibish and definitely not my last! Meira is wonderful to work with and my new jewellery is above and beyond expectation. Love the Leibish team
Leona
June 4, 2019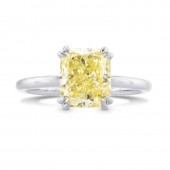 Couldn't be happier with the service and product
Meira, was extremely helpful and a pleasure to deal with. Cant thank her enough for getting the ring to me so quickly. My girls, now my fiancee said yes and the ring looked amazing in the picture sent. However opening the box and actually seeing it blow us both away. It looks absolutely amazing. I could be happier with Leibish& Co's service, thank you so much
Kitts
June 3, 2019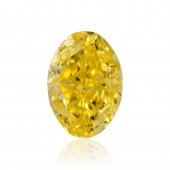 Leibish & Co.
Leibish&Co, I would recommend this company to anyone who is looking for professional,courteous and know their colored diamonds ♦️ like no bodies business. I'm a 2 time returning customer and will continue to be a life time customer. Their diamonds on their website if you think it looks good in the pictures or video it looks incredible once you get it home. Everyone @ leibish&co really knows their colored diamonds ♦️ it's in their (DNA). I highly recommend this company! Oh and did I mentioned their prices!!!!!! The best any where by far. What ever the price no problem they will work with you to give you a great price. I want to thank all who work @ leibish&co for all their amazing hard work and for making it such a great success where we the people can purchase beautiful,incredible colored diamonds
Richard Simo
June 2, 2019