Our customers write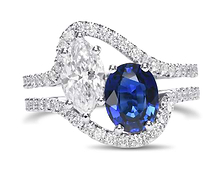 The Leibish team honors the importance of relationships.
My purchase at Leibish involved a ring setting with two stones. Rachel Levy made the Leibish experience rate 5 Stars as she embraces the values of trust, listening and being genuine. All factors such as design, stone options, quality, etc. are the objection components of the jewelry market. In the end it is relationships and the Leibish team honors the importance of relationships.
Dennis Nicholson
November 22, 2023
The most beautiful thing I've ever seen in my life!
My fiancé got me an emerald engagement ring from Leibish and it's the most beautiful thing I've ever seen in my life! We met with Rachel to look at some stones a while back and she was absolutely amazing. She was honest and straightforward about what we should expect when choosing an emerald over a diamond, but still so excited for us that it truly felt like we were sorting through stone options with my best friends.

The ring itself is absolutely magnificently made. They worked with my fiancé to get every detail he requested absolutely perfect. I wanted a thinner band without sacrificing durability, but also didn't want to go full knife edge for comfort and they figured out this half and half solution that gives us everything we wanted.

We went to several places in Manhattan and couldn't decide which options to with until we got to Leibish. It was like the other jewelers and stones jumped right out of our heads. They by far and away had the highest quality stones.

I will sing this company's praises to anyone who will listen to me until I die. We're so proud of our Israeli ring!
G.B.
November 7, 2023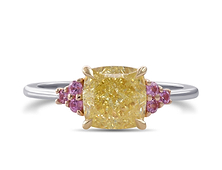 Leibish's team did it!
Rachel did it!
After 2 years of thinking about this ring, Rachel made my 50th anniversary yellow diamond ring come true.

She is truly kind, understanding and patient.
I treasure the ring as I do her.
Diane Resler
October 19, 2023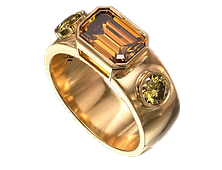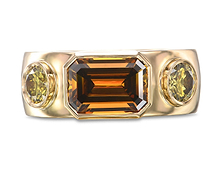 Incredible Diamonds and Impeccable Service
From the selection of stones to the creation of a stunning ring and its elegant presentation, every aspect of my experience was an absolute pleasure. Levi Hahn was simply amazing in his ability to assist me throughout the entire process. Perusing the extraordinary offerings and selection is incredible and lots of fun for the diamond enthusiast. It is a visual feast and an excellent education on the subject of diamonds.
Joseph Pabst
September 18, 2023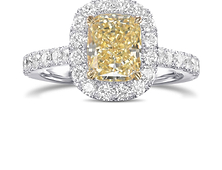 Amazing Experience
My experience with Leibish was amazing. I really appreciate the team and especially Rachel Levy.
Yassine Ramadan
September 13, 2023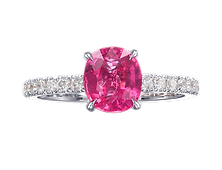 Superb pink sapphire ring
Thank you Leibish for a superb ring. The pink sapphire is stunning and we couldn't be more pleased. Levi was incredibly helpful and it is a pleasure to work with him.
Raymond Gasiliunas
September 13, 2023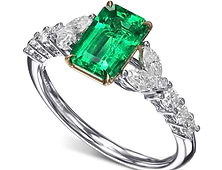 A jewelry transformation
I purchased a emerald ring from Leibish jewelers, I built it myself after extensive research through there build it yourself program, well when I received it in person, I didn't care for it, (to big for my hand) Meria worked with me on exchanging it for a different setting, WOW the new setting is beautiful, I Love it, Thank You so much for your patience, I will be buying from you again. After all I was Very skeptical about buying jewelry on line, but through the whole process Meria made me feel very secure about buying with them on line. Thanks again
Catherine Popa
September 11, 2023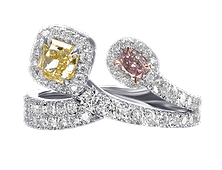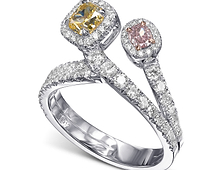 Very skilled workmanship
I love the design of the two-stone ring. Very skilled workmanship to lay out the two stones. Thank you!
Siuling Tang
September 4, 2023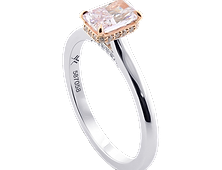 Winning Combination!
Great customer service and nice product!
Ning Chen
August 21, 2023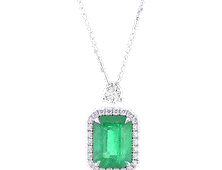 Excellent Customer Service and Enduring Value
I had a wonderful experience shopping with Leibish. The company's customer service representative was a pleasure to work with while helping me chose the right gem for my wife's birthday present. I plan to keep shopping with Leibish due to their excellent customer service and the exceptional value of their jewelry.
Bruce Lewis
July 18, 2023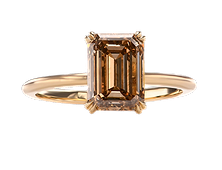 An Incredible Ring, Outstanding Service, and a Welcoming Family
I couldn't have asked for a better shopping experience! The ring looks incredible and was shipped on time. The customer service representative, Rachel, was very helpful and made me feel like family during the whole process! I would highly recommend Leibish to everyone!
Gatlin Arnold
July 18, 2023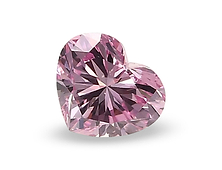 Creating Works of Art
We are beyond impressed with Leibish and their beautiful liason Tamara. Stunningly packaged. Thank you so much. We look forward to creating works of art with Leibish and their beautiful diamonds

Sparkling regards
Alaine Anson
July 12, 2023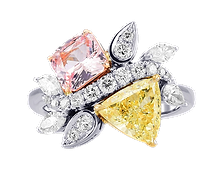 An Incredible Ring and an Amazing Experience
Such a great experience!! Rachel was amazing!! She took her time and walked me through the process every step of the way even though I asked for many changes.
I will definitely use Leibish as my jeweler going forward!
Oh, and the ring is incredible!! Exactly what we designed electronically!
Torreon Martin
July 9, 2023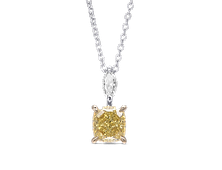 Unmatched Service, Selection, and Trustworthiness
I had the most wonderful experience purchasing my yellow diamond custom pendant from Leibish. Levi was quick to respond to my inquiries, selected diamonds for my consideration based on my criteria, and had great patience while I tried to make up my mind!
They have an incredible inventory of not only diamonds but other gemstones as well. They are the only company I will purchase colored diamonds and gemstones from in the future. They are honest, trustworthy and go out of their way to ensure you are happy with your selection. Best customer service ever!
I highly recommend Leibish for such important jewelry investments. Also, the website has a learning center I found so interesting and useful.
Kathy Ham
June 13, 2023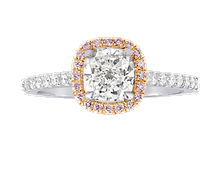 Crafting One-of-a-Kind Memories
My experience with Leibish was fantastic. They have an exceptional selection of unique diamonds and they exquisitely craft beautiful rings. Rachel was very knowledgeable and capably provided excellent assistance which made the entire process smooth and memorable. My fiancé absolutely loves her one of a kind ring! I highly recommend Leibish to anyone that appreciates uncommon quality.
Michael Martin
June 11, 2023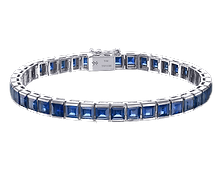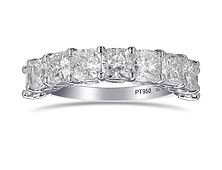 Competitive and Customer-Focused
My wife and I have purchased a couple of items recently...and have found Rachel and the company to be competitive, thorough, responsive, very customer oriented. Our experience has been very satisfactory.
J. Dan Lott
May 14, 2023
Exceptional Service, Customization, and Quality
I worked with Levi to find the perfect stone and setting. He took his time and put together various options for me. He even gave me a 3-D rendering of the stone and setting I selected so I could see how they looked together. Levi treated me like I was one of his most valuable clients, even though I'm sure other clients spent more money.The ring came out beautiful. I'd definitely buy from Leibish again.
Lori Shea
April 16, 2023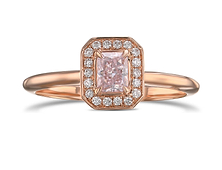 The best attention to detail I've seen in any jewelry
Liebish Fancy colored diamonds
I was searching for something different other than white diamonds
I looked carefully and searched through Liebish, and thought that these diamonds were out of reach for me to purchase personally, but as time moved forward, I realized that there is a price point for everyone , So I made my first order of a brownish pink radiant, and discussed with Liebish, the setting, then I ordered a light green diamond, and opted for a gents setting in eighteen carat yellow gold, from there we purchased a beautiful 1.51 carat light yellow cushion, and had that ladies setting made with double prongs and white VVS 1 white pave diamonds , being given a time frame for these wonderful rings to be made, by very highly skilled craftsmen, I might add.From there we chose a radiant 1.52 carat yellow VVS2 diamond, and had that set in 18 carat yellow gold, with white D/E color VVS1 baguettes, this gents ring, like all the others was stunningly beautiful, a gold looking color yellow diamond that in my opinion Looks as gold as the gold in the setting, the white diamond baguettes look amazing in this setting, all of these can be seen in Liebish sold jewelry along with sold diamonds, I had chose for my wife a rose pink 0.32 carat cushion diamond, set in yellow gold solitaire ring with a halo of white diamonds on top and side , again a wonderful elegant ring.From there we discussed with Levi the details, with guidance from him on the setting choice, and his professionalism and rendering of each ring, was a perfect choice to suit each diamond; incredible customer service, very unbiased honest advice, coming from someone with a wealth of experience in this field; we never felt hurried or obligated in any way whatsoever.We then chose a rose gold solitaire ladies ring suggested by Levi , to fit a radiant singular pink colored diamond in a radiant cut , and style setting; absolutely stunning beautiful ring, my wife is thrilled, with every ring. Then I chose a 1.62 carat , grayish Greenish yellow diamond cushion, Which was affordable compared to some other diamonds, and again we discussed with Levi the gents ring diamond positioning and were given a rendering in 3D; another stunningly beautiful diamond ring in VS2 clarity all these rings came with GIA Certification, with a beautiful black box with a draw underneath where the certificates and appraisals were stored. I know this is a long review, but the team at Liebish are worth every bit of high praise indeed, because they are passionate about their craftsmanship and gold smithery we can only be honest and say every single ring along with a small Asscher cut white 0.61 carat diamond for an earring , we're impeccably created by those at Liebish, some of the best attention to detail I've seen in any jewelry , we ever purchased. Highly recommended ! !
High praise indeed for everyone at Liebish.
David Brewer
March 15, 2023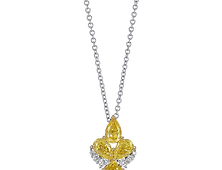 A wonderful experience all round
There are only great things to say about Leibish! Firstly, if you're looking for a range of coloured diamonds that are of exceptional quality - look no further! I was amazed at what I could afford, where previously I thought that coloured diamonds were out of my budget. Secondly, the communication throughout the post-purchase and speed of delivery was second to none and packaging is beautiful. Special thanks to Levi! Lastly the discounts you get as a repeat customer are such great value that Leibish honours your loyalty with your first purchase, rather than demanding it over time. A wonderful experience all round. This won't be the last time I shop with Leibish Thank you!
Chean Loke
February 7, 2023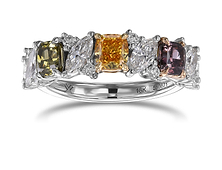 The end result was stunning
I would highly recommend Leibish. My experience was extremely positive. Using a Leibish ring design, I selected different colored diamonds to create a unique ring. The end result was stunning. Levi at Leibish provided guidance each step of the way and was incredibly responsive in answering any of my many questions and providing options. I get a ton of compliments on the ring!
Holly Ferrell
January 23, 2023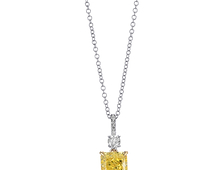 Seamless and Impressive Experience
I ordered a yellow diamond necklace one week before Christmas. I was contacted by Meira their customer service the same day I made the purchase on line, and received the package via Fed Ex Tuesday morning as promised. Seamless transaction and very impressive considering the diamond was shipped to the US from Israel over night. The package was insured by Leibish, and sent with an appraisal, and a GIA certificate. Very happy with the purchase, the quality of the diamond and Meira was on top of things from the minute I ordered. Great experience over all. Will definitely buy from them again.
Richard Rome
January 18, 2023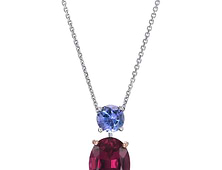 Stunning finished product and excellent communication
Meira and her team at Leibish did it AGAIN! 5 years after helping me customize the perfect engagement ring, they came through with a very quick turnaround for my last minute decision to custom order a birthday gift for my wife based around the birthstones of our sons. Absolutely stunning finished product and the communication and guidance was top notch, as always. I look forward to our next jewelry journey again soon.
Kevin O'Dea
January 15, 2023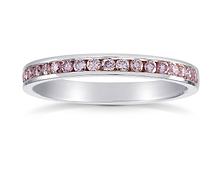 High quality and very pretty
Very good customer service as well as timelines. The ring I purchased was sent by courier and beautifully packaged.Very happy with my ring. It is high quality and very pretty.
Helen Davies
January 12, 2023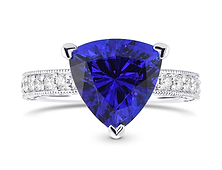 Superb Craftsmanship
Custom Engagement Ring featuring a trilliant cut Tanzanite Stone with a legacy sculpted platinum ring. Craftsmanship is superb. The combined stone and metal are unique and eye catching!
John Auclair
January 9, 2023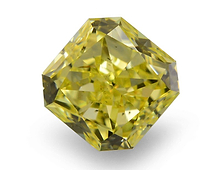 Purchasing the exact stone you picture in your head
Nothing but a good experience from Leibish and Rachel. The stone was as advertised, customer service was the absolute best, shipping was extremely fast and secure. I highly recommend if you are serious about locating the exact stone you picture in your head. Their jewelry is also just fantastic.
Donovan Powell
December 21, 2022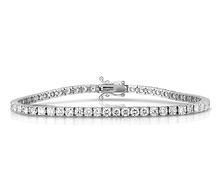 Absolutely the best service
Absolutely the best service from Rachel. Very pleased with the tennis bracelet, and at a great price.
Peter James
December 21, 2022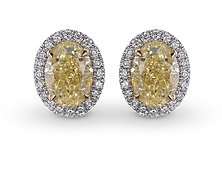 Great experience
Such a great experience! Rachel was a pleasure to work with, very knowledgeable and helpful in finding the perfect pair of stones for new earrings.
Luiza Borges
December 13, 2022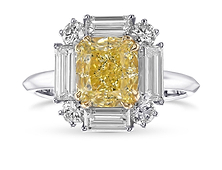 Exceptional Personal Touch
The personal touches provided by Leibish and most notably by Yossi Polnauer himself go above and beyond what one would consider normal customer service. My wife and I could not speak more highly of them. Thank you Yossi!!
We'll definitely be back.
Glen Baxby
December 4, 2022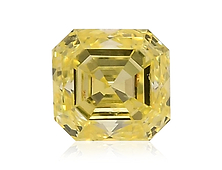 Excellent resource for loose diamonds and gemstones
Leibish is an excellent resource for loose diamonds and gemstones as well as jewelry. My purchases, and the first class customer service and shipping, are second to none. Shop Leibish and you'll always be happy you did!
Janine Sundby
November 22, 2022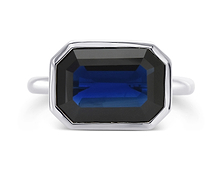 Perfect sapphire for engagement ring
Rachel helped me find the perfect sapphire for our engagement ring. She was so patient and helpful. I highly recommend Leibish as THE source for high end stones and settings.
Duncan Hill
November 16, 2022