Diamonds have long been adorning other items besides your traditional diamond jewelry, i.e. earrings, necklaces, bracelets, and rings. Belts, shoes, and even dresses have had the honor of being embellished with these precious stones, such as the $340,000 Princess Constellation Shoes. An additional and quite useful item that has also been known to receive the royal diamond treatment is the good old handbag. Why not allow one of life's most practical products to shimmer and shine like any sophisticated piece of jewelry? Well, the exclusive crocodile skin Hermes Birkin tote has done just that. A total of 245 diamonds decorate the fine bag, which is expected to exceed the record price of $200,000 paid for a red Birkin bag back in 2011.
The Masterpiece
Fans and collectors of the prestigious Birkin bags will be pleased to discover the new item on the market, which is set to go up for auction in Beverly Hills, California on September 23rd. Made from crocodile skin, every detail of this lavish bag has been perfected, from the white gold fittings to the astounding 245 diamonds to the detailed and finished base. The 30cm handbag, known as the Matte Himalaya Nilo Crocodile Birkin bag, is said to be one of the rarest and most desirable handbags in the world, as well the most remarkable piece to come from the Hermes fashion house. Many high profile celebrities are longtime Birkin-users, including Victoria Beckham, Jennifer Lopez, and Kim Kardashian, who supposedly has so many of them that she uses one as her gym bag. Due to the fine materials used to create this bag as well as the exquisite design, it is believed that this bag will fetch more than the bag that currently holds the title as the most expensive Birkin bag ever sold.
Birkin Bagsfamous for the Birkin bag
Perhaps even more surprising than the fact that the Birkin bag is named after a woman, actress Jane Birkin, is the fact that the inspiration for the iconic Birkin bag does not even like Birkin bags! The Birkin bag came to be when the Hermes chief executive, Jean-Louis Dumas, bumped into the British actress, famous for her film roles in the 1960s, on an airplane in 1981. The actress was struggling to fit her straw bag into the overhead compartment only to have its entire contents fall to the floor. Dumas was determined to come up with a design for a bag that would be able to efficiently contain all of a woman's items needed for a plane trip. In 1984, after modifying an existing design, the Birkin bag was born. Though it was a smashing success among fashionistas worldwide, it was less appealing to the handbag's inspiration herself. She found it too large and heavy, as she still finds the later models, including this lush diamond design.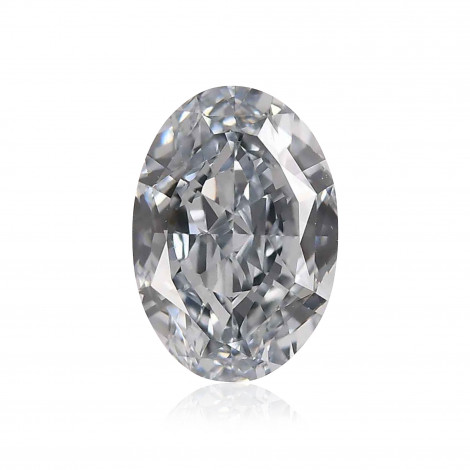 1.08 carat, Fancy Blue Diamond, Oval Shape, IF Clarity, GIA
More details
1.46 carat, Fancy Yellow Diamond, Radiant Shape, IF Clarity, GIA
More details
2.41 carat, Fancy Yellow Diamond, Oval Shape, VS2 Clarity, GIA
More details
1.70 carat, Fancy Intense Yellow Diamond, Cushion Shape, VS2 Clarity, GIA
More details
2.07 carat, Fancy Light Yellow Diamonds, Pear Shape, VVS1 Clarity
More details
3.01 carat, Fancy Yellowish Green Diamond, Oval Shape, VS1 Clarity, GIA
More details
1.01 carat, Fancy Vivid Yellow Diamond, Pear Shape, VS2 Clarity, GIA
More details
2.03 carat, Fancy Brownish Greenish Yellow Diamonds, Pear Shape, SI2 Clarity, GIA
More details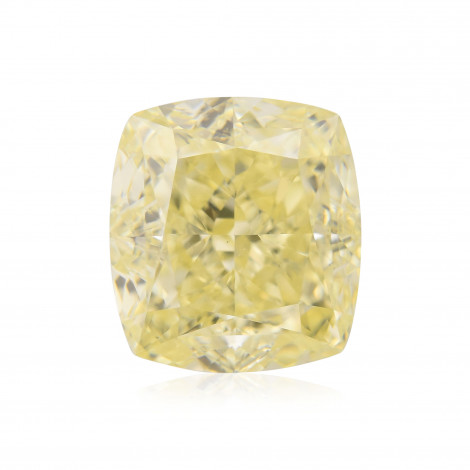 1.62 carat, Fancy Light Yellow Diamond, Cushion Shape, VS1 Clarity, GIA
More details
Additional Diamond Bags
Though the Matte Himalaya Nilo Crocodile Birkin bag is currently considered to be the most desired bag in the world, and is expected to break the current Birkin record, it is by no means the world's only diamond bag, nor is it the most expensive. Other bags, of all sorts of shapes and styles, consist of the beautiful gemstone as well. Chanel's Diamond Forever tote consists of 334 diamonds totaling 3.56 carats and also features alligator skin. This bag cost over $260,000 back in the day. Another Hermes Birkin bag to feature diamonds was the former Crocodile Birkin, which included crocodile skin and 10 carats of diamonds. That bag sold for $120,000. The Leiber Precious Rose bag is yet another diamond bag. This one had a whopping 1,016 diamonds, as well as 1,169 pink sapphires and 800 pink tourmalines, all set in white gold. That bag cost $92,000. A diamond bag that incorporated color diamonds is the Lana Marks Cleopatra Clutch, which showcases 1,500 fully cut and faceted black and white diamonds.
While the new Birkin bag will surely bring in a fine sum of money, it will not be the last of its kind to be. With the demand for luxurious and beautiful items constantly there, we will most definitely be seeing more fine bags such as this one, from Hermes, as well as other prestigious fashion houses.