With mammoth marketing efforts focused on popularizing LGDs today, one could get the wrong impression that LGDs are taking over the entire diamond industry – and while we, the natural diamond manufacturers and jewelers must ask permission to use the word diamond anymore. But my distinguished colleague, Paul Zimnisky, of Diamond Analytics, a real authority on LGD, offers this keen insight:
There is a certain novelty, and maybe a fad mentality, associated with lab-grown diamonds right now. If you get to the point where it's not as cool, not as interesting, then it's just a lower price point piece of jewelry.
Long-term, if you're a retailer, and you get to sell a customer a once-in-a-lifetime item [such as an engagement ring], would you rather it be an $8,500 diamond or a $750 diamond? It's the jeweler that's been steering customers to lab diamonds. In general, people aren't coming in asking for them.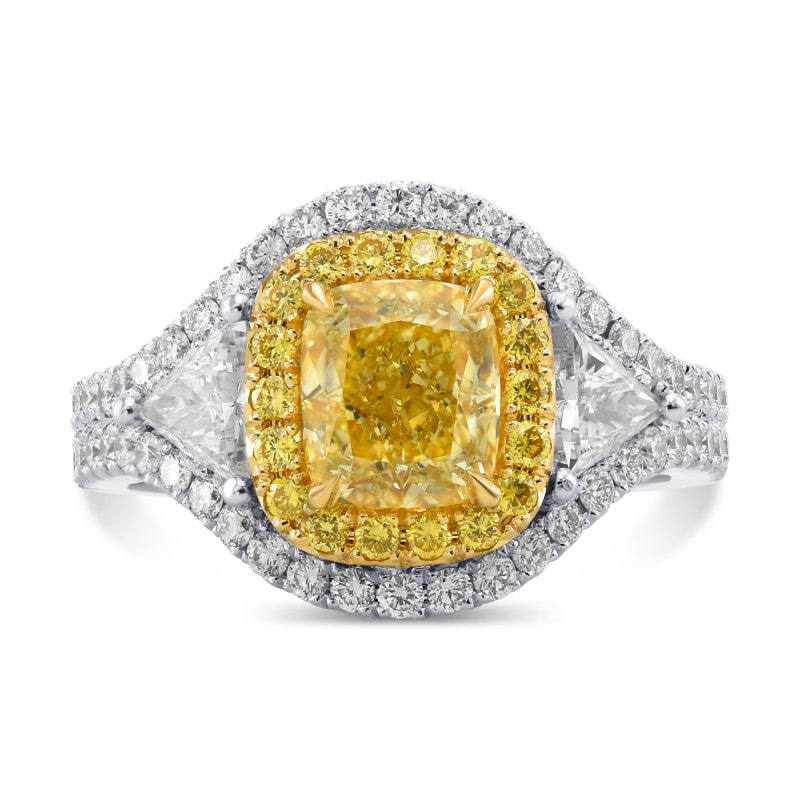 SOLD: Fancy Intense Yellow Cushion Halo 3-stone Diamond Ring
What Do Consumers Want?
So let's start from this point: Are customers actually asking for LGD? The answer is no. Most consumers are looking for authentic, natural diamonds and not lesser alternatives that are merely substitutes for the real thing.
Here's the catch. Shoppers may not seek out LGDs, but retailers make tremendous margins on LGD contrasted to genuine earth-mined diamonds they sell. So the retailer quickly calculates that in the short-term, earning a 200-250% margin on LGDs is better than a mere 12% on a natural earth-mined diamonds, therefore, there is plenty of money for retailers and producers to make a buzz for lab grown. For example the price of lab 1 carat is $450-800, and the engagement ring sold for around $4500. They want to maintain a 30-50% less than real diamonds at $8,500.- but will they accept return and change to a real diamond in 3 years time?
What Customer Do you Want?
But this is worth considering--how many LGDs must a retailer sell in order to earn the equivalent of one real diamond in cold hard cash? How much staff does he need to do so? Is he ready to embrace a completely different customer-base altogether than the one he's been nurturing for his luxury market? Finally, when you sell an $8,500 engagement ring, you've made a loyal customer for life. This will never happen with bargain shoppers looking for a great deal on something as important as the occasion of their marriage.
New LGD Players
Recently a new player, Benny Landa emerged on the lab grown diamond (LGD) landscape to great fanfare. Landa, an Israeli serial entrepreneur and inventor founded Indigo Digital Press in 1977 and then the nanotechnology firm The Landa Group in 2003. He's been called the "father of commercial digital printing." No small player, Landa has distinguished himself in the digital printing field, and added many innovations to his credit. I wish him good luck.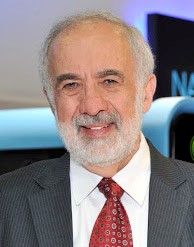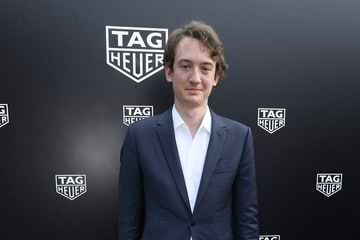 Benny Landa Frédéric Arnault, CEO Tag Heuer
What's the Sun Got to Do with It?
Landa's new LGD company, Lusix, raised $90M in financing from high-powered investors like LVMH Luxury Ventures—which is an important newsbreak. Their catch phrase, Sun Grown Diamonds™, is strong—but let's dig deeper. Lusix is aiming to become the LGD industry's first 100% solar-powered diamond producer.
While that's a laudable manufacturing feat, its end result still produces man made lab grown diamonds sold under their banner, Sun Grown Diamonds. It's a clever marketing hook, but being in the diamond trade over 45 years, I've never seen a diamond grow in the sun. Customers may be mistakenly enticed by that marketing message.
New Testing Ground
Frédéric Arnault, the 27 year old son of CEO LVMH Bernard Arnault, is himself CEO of its TAG Heuer brand. The young Arnault was likely instrumental in prompting his father to take a closer look at LGDs. Earlier this year, the mid-priced watch brand introduced Carrera Plasma, its first luxury timepiece featuring lab-grown diamonds priced close to $515,000. according to Hodinkee.com "With A Diamond For A Crown, This May Be The Craziest Watch TAG Heuer Has Ever Made."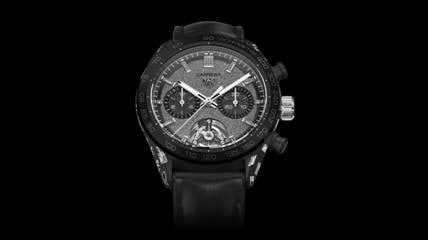 The Tag Heuer Carrera Plasma with 3.9 ctw LGDs
It serves to check the consumer's appetite for lab-grown diamonds like no other watch company has attempted thus far. Industry pundits like Franck Müller, founder of TBTL (The Bridge To Luxury) assumes that the group may be testing the waters in reaction to new challenges facing these giant public company, which owns mega luxury brands like, Tiffany, Christian Dior and Bulgari. So far, none of these important brands committed themselves, to use LGD in their jewelry and I have serious doubt, they will ever do so.
Why the Pressure?
Regulators, mass media, and woke cancel-culture consumers increasingly apply pressure on industry players to adhere to ESG (environmental, social, and governmental) imperatives, to be environmentally friendly, acting within guidelines of good governance, adhering to contemporary social rules, and ever-shifting values. Thus, LVMH's decision to invest into LGDs could be a preparatory move towards a new global luxury sector norm attempting to circumvent public censure along the value chain--from sourcing, to manufacturing and marketing, to sales and post-purchase service.
I was contemplating replacing my own TAG Heuer watch after it gave me 20 years of great service, but after these recent events, I pivoted to an Apple watch instead.
Swaying Public Opinion
Market researcher Pamela Danziger recently proclaimed in Forbes Magazine, "LVMH Makes It Official: Lab-Grown Diamonds Are Luxury". But just 3 lines into that report, she clarified, "With the most to lose, luxury brands, including Bulgari, Cartier, and Tiffany (now an LVMH brand), stood firmly behind that barrier, and held only natural diamonds were luxury. It is the LGD industry's first 100% solar-powered diamond producer with its stones sold under the "Sun Grown Diamond" brand. It can grow both clear and custom-colored rough stones in its large-scale reactors, and it is one of the industry's leading producers of premium-quality diamonds."
"LVMH's investment in the lab space is a statement that lab-growns are going into luxury in a big way," shared Marty Hurwitz, founder of The MVEye, a research firm specializing in lab grown diamonds. But Hurwitz' view that demand for lab-grown diamonds has gone through the roof with supply being the only thing holding it back doesn't resonate with all industry experts.
How it Really Is
Diamond authority Zimnisky sees an oversupply with LGDs lately, sending their prices into further decline. For example, the last month, a 1.5 ct. LGD previously selling for $3,400--$3,500 was reduced to $3,000. Supply has clearly outpaced demand. I think once the COVID lockdowns in China end and the supply chain opens back up, you will see further decreases.
But, Danziger continues; "Now the walls have been breached with LVMH Luxury Ventures, along with other investors, having completed a $90million investment round in Israel-based Lusix, a pioneer in the lab-grown diamond (LGD) industry."
While this may sound inviting for many industry people, I remain an old-fashioned traditionalist who doesn't bow to slogans, gimmicks, or declarations like "breaching the wall of Luxury". We at www.Leibish.com continue as Frank Sinatra sang so perfectly in his iconic ballad, "I state my case of which I'm certain – and do it my way…" ▼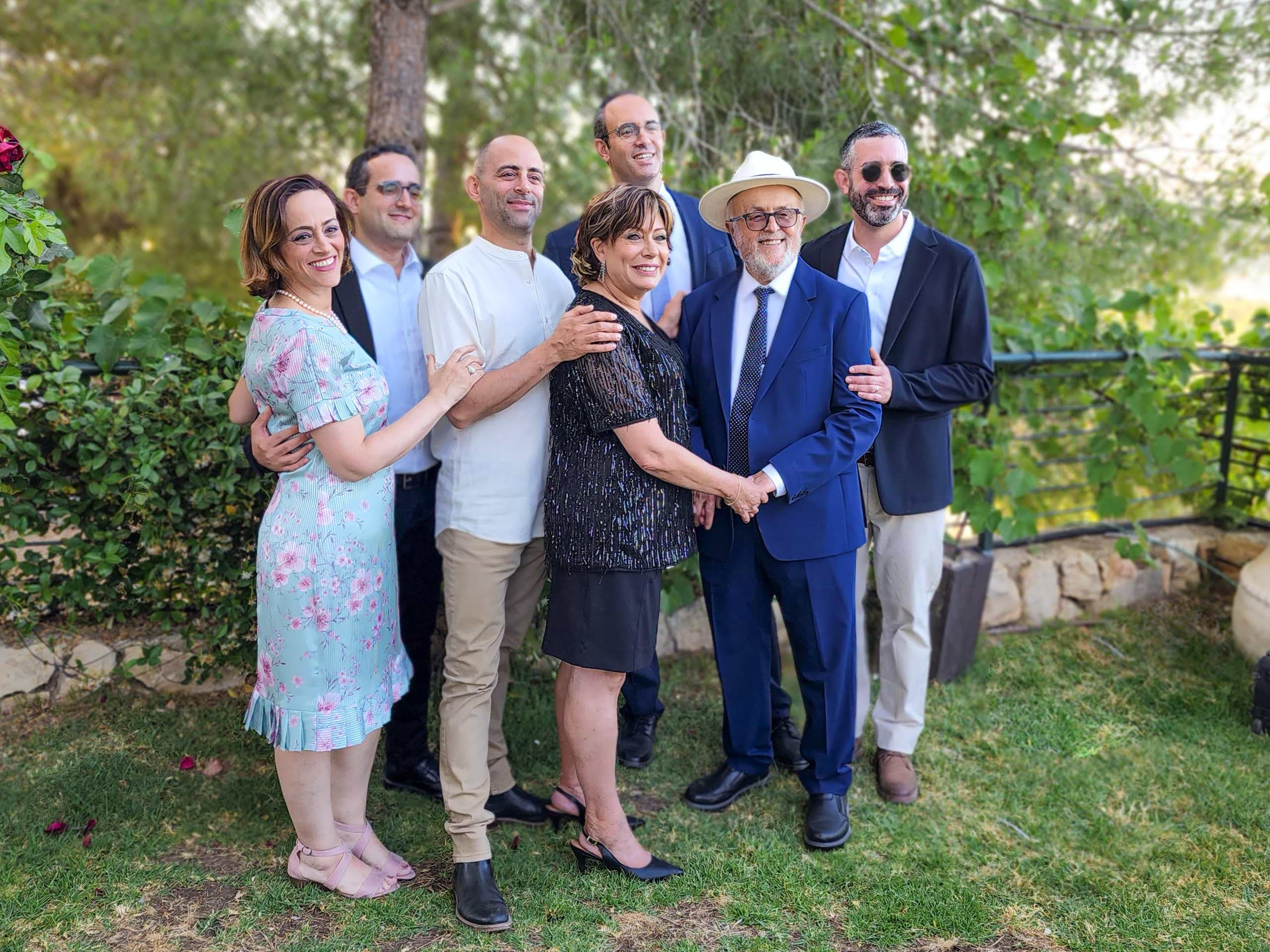 The Leibish Family