What is August Birthstone?
The month of August has two birthstones; the peridot and the sardonyx. Both of these stones have been seen throughout history and have rich symbolism. The two birthstones are quite different, both in terms of quality and substance. The peridot is found in a range of color variations, and can be anywhere from yellowish green to brown, although the most sought after peridot stones are lime green or olive green. After comparing it to the world of fancy color diamonds, the stone that most resembles the Peridot is the Fancy Vivid Yellowish Green diamond.
The sardonyx birthstone on the other hand, a type of onyx, is a reddish brown stone with a white banding. Peridots have a crystal-like appearance while a sardonyx is more stone-like. Have a look at all of our gemstone jewelry or have a closer look at these birthstones, their origin, history, myths, and place in contemporary jewelry.
Origin - Where Does Peridot & Sardonyx Come From:
Peridot is formed far below the Earth's surface, and similar to diamonds, is brought up by volcanic eruptions. The majority of peridot stones come from Arizona, although there is a significant supply that comes from China, Pakistan, and Myanmar. Sardonyx comes from India, but can also be found in Brazil, Uruguay, the United States, and Germany.
History:
Peridot has been worn for centuries and has been used to protect and heal. Sardonyx goes as far back as the ancient Greeks and Roman, who used the stone during battle, believing it would bring them to victory.
Myths:
It is believed that a Peridot has magical powers and has the ability to heal and to protect one from nightmares. It is also believed that those who wear peridot stones will be provided with power and influence. The myth of the sardonyx is that it stands for courage and victory.
You May Also Like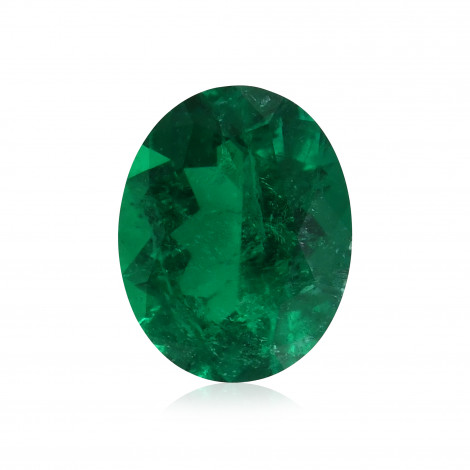 2.55 carat, Green, COLOMBIAN Emerald, Oval Shape, Minor, CD
More details
3.22 carat, Pigeon Blood, MOZAMBIQUE Ruby, Oval Shape, GRS
More details
12.10 carat, Pigeon Blood, MOZAMBIQUE Ruby, Pear Shape, GRS
More details
5.00 carat, Green, COLOMBIAN Emerald, Cushion Shape, Minor, CD
More details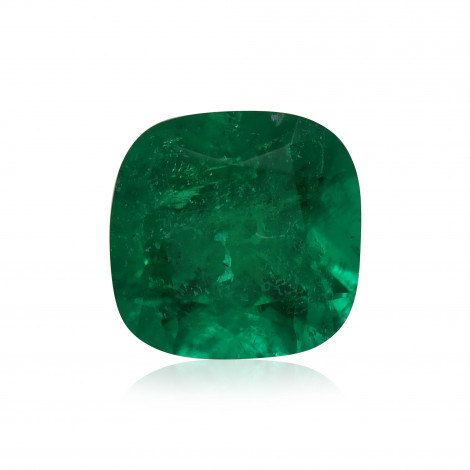 1.53 carat, Green, COLOMBIAN Emerald, Cushion Shape, Minor, CD & MUZO
More details
5.50 carat, Green, COLOMBIAN Emerald, Emerald Shape, Minor
More details
4.35 carat, Royal Blue, Sri Lankan Sapphire, Oval Shape, No evidence of heat enhancement, GRS
More details
8.72 carat, Green, COLOMBIAN Emerald, Emerald Shape, Minor, GUBELIN
More details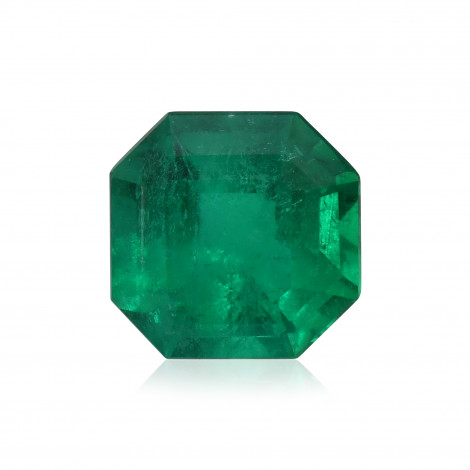 5.02 carat, Green, COLOMBIAN Emerald, Emerald Shape, Minor, GRS
More details
August Birthstone Color
The colors of each and every birthstone actually have a lot of meaning that go along with it. It is said that the olive green color of a Peridot helps to reduce anger and heal stress. In fact, there was a time when people would where this stone on their body to ward off evil, negativity and black magic.
The reddish brown color of a Sardonyx is the combination of a comfortable, protective hue mixed with a little bit of power. The tone isn't quite there for lust, but it does present a strong presence of power.
Peridot & Sardonyx Gemstone Jewelry:
Both the peridot and the sardonyx make lovely jewelry although their effects are very different. The crystal look of the peridot gives off a more elegant vibe while the matte sardonyx has more of an earthy and rustic feel to it. The vast difference between the two stones provides a wide range of jewelry options for those searching for August birthstone jewelry. Other stones such as diamonds and tanzanite stones can be terrific additions to these gems, especially to the peridot.
Though the peridot and sardonyx are not as popular as other birthstones such as diamonds, pearls, emeralds, rubies, and even amethysts and tanzanite gems, they are beautiful stones that are delightful to incorporate in birthstone jewelry. These stones may look similar to other gemstone such as emeralds and colored diamonds, but there are qualities that are exclusive to peridot and sardonyx stones, which make them unique and extraordinary stones.