Kommentare unserer Kunden
Fast shipping and best service.
Fast shipping and best service. I will buy next time from them. They are trust seller. Their fancy diamonds so beautiful. I love their fancy diamonds.
Cam Truong
June 30, 2019
Engagement Ring
Anyone that is in the market for jewelry, give Leibish a chance. I wanted to get a special engagement ring for my girlfriend, and after some research, I decided on naturally colored diamonds. I decided on Leibish, as they have such a large variety of colored diamonds, and they have many ring settings. I picked out a green and pink diamond to go into the two stone cross-over twin setting. The shipping came very quickly as well, and the packaging for certifications and engagement ring are very nice without being too ornate or garish. I wish I could show pictures of the packaging and ring. The photos on their website don't do the actual stones justice when you see them in person. Over the course of the purchase, I had a million questions, and Dani, their director of sales and marketing, answered all of them promptly and professionally. Their services are top notch. Thanks Dani!
Bobbie Chan
June 22, 2019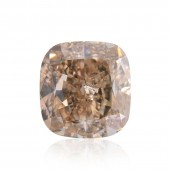 Everything perfect
Everything perfect! Stone, price, customer service...I buy colored diamonds only at Leibish
Petra O.
June 18, 2019
Dani helped me create the perfect gift…
Dani helped me create the perfect gift for my to celebrate our 40th anniversary. Her knowledge and expertise made the process stress free and fun as well. Rest assured, I will be contacting your fine company for all my future custom jewelry needs.
R. Higgins
June 18, 2019
Above and beyond!!
This is my 3rd purchase from Leibish and definitely not my last! Meira is wonderful to work with and my new jewellery is above and beyond expectation. Love the Leibish team
Leona
June 4, 2019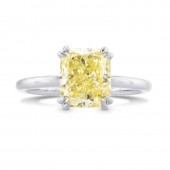 Couldn't be happier with the service and product
Meira, was extremely helpful and a pleasure to deal with. Cant thank her enough for getting the ring to me so quickly. My girls, now my fiancee said yes and the ring looked amazing in the picture sent. However opening the box and actually seeing it blow us both away. It looks absolutely amazing. I could be happier with Leibish& Co's service, thank you so much
Kitts
June 3, 2019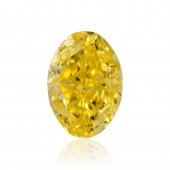 Leibish & Co.
Leibish&Co, I would recommend this company to anyone who is looking for professional,courteous and know their colored diamonds ♦️ like no bodies business. I'm a 2 time returning customer and will continue to be a life time customer. Their diamonds on their website if you think it looks good in the pictures or video it looks incredible once you get it home. Everyone @ leibish&co really knows their colored diamonds ♦️ it's in their (DNA). I highly recommend this company! Oh and did I mentioned their prices!!!!!! The best any where by far. What ever the price no problem they will work with you to give you a great price. I want to thank all who work @ leibish&co for all their amazing hard work and for making it such a great success where we the people can purchase beautiful,incredible colored diamonds
Richard Simo
June 2, 2019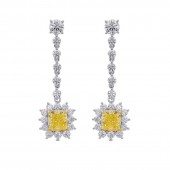 Hi Leibish & Co., Easy To Deal With....
Easy to deal with. Very Knowledgeable and great communication. Everything Dani said happened and quickly. A pleasure to do business with
Michael T.
May 30, 2019
I love my "anniversary (45 years)…
I love my "anniversary (45 years) ring". From picking out the stones,then the setting, to receiving the ring,the process has been fun. Any questions I had were answered right away. I will use them for any future purchases.
Louisa L.
May 21, 2019
Fantastic all round service
Great and quick online customer service with delivery time to Perth, Western Australia only 6 days. No problems at anytime. Oh and the yellow diamond looks fantastic. Thanks Mali I will be a returning customer.
Michael O"Neill
May 20, 2019
Received the diamonds the other day and…
Received the diamonds the other day and my wife loved them. A big thanks to Dani with assisting me in making a superb choice on a diamond and diamond set.
David D.
May 17, 2019
I was contemplating making an odd…
I was contemplating making an odd purchase of gemstones. Not ordinary purchase but one specific of champagne diamonds. Leibish has one of the best and largest selection of these diamonds. Went to their NYC offices for these purchases. The staff was always great and very accommodating for all my requests. Prior to the visit to NYC I had amazing support and orientation by their online staff. All in all it was a great and fulfilling experience shopping at Leibish.
EYM
May 17, 2019
I knew I wanted a yellow diamond ring…
I knew I wanted a yellow diamond ring for my 10th anniversary, and found Leibish & Co after an online search. Because they have a 30 day return policy, I felt comfortable giving them a try. For the first ring, I chose one that was available on their website (there are many rings already made) but it looked more like an engagement ring than I wanted. So for the second ring, I used their online tools to chose the diamond and the setting and make my own ring. All the while, I was in telephone/email contact with Dani Ganz, their US director of sales and marketing. She was a wonderful resource and I appreciate her candor, opinions and expertise. I love my ring! My husband loves it too! I highly recommend Leibish & Co, and working with Dani.
Maudowd
May 4, 2019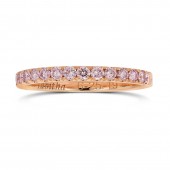 Such a beautiful ring!
Such a beautiful ring! Absolutely perfect.
Tara
April 29, 2019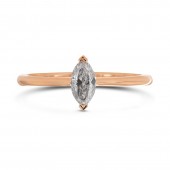 Great service and very helpful staff!
Great service and very helpful staff!
Natasha
April 26, 2019
Great service from Mali
Great service from Mali, and the ring turned out beautiful!
Joe
April 25, 2019
Happy is a understatement
Happy is a understatement I'm(Nadia Mariniello) arelost for words!!!!!! Stunning Pieces!!!!!! Thank You for making such stunning pieces
Elio and Nadia Mariniello
April 21, 2019
Thank you Leibish & Co and Dani!!
I had what I considered to be a difficult request for Dani from Leibish. To source me a loose black diamond not currently in their inventory, to fabricate an engagement ring for it to be set in, and to have it delivered before we left on a vacation. While there wasn't quite as much advanced notice as normal, I received the ring with 4 days to spare. The ring is beautiful, and Dani was truly a pleasure to work with! Very pleased with the product quality Leibish delivers, and the customer service Dani provided. Thank you!!
Steve
April 19, 2019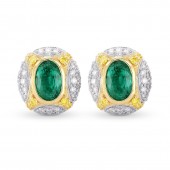 Excellent prompt service.
Excellent prompt service. Beautiful earrings and ring!!!!
Emerald
April 16, 2019
If you want access to the best
If you want access to the best, indeed way above the best, gems, jewelry and service, work with Leibish. They will work with you!!!
Robert Pellenbarg
April 15, 2019
I was initially afraid as I was making…
I was initially afraid as I was making a big purchase over the net. However the ring came and the sz fits my finger as we had talked over email. It was set quicker than expected and it came in a nice box . Maybe the delivery could be done more careful as the ring was out of the slot in the box and was not sitted nicely. It was a good experience thank you.
Chee Kin Wan
April 8, 2019
Pair shaped yellow diamond review
Dani was very patient with me as I tried to locate the perfect yellow diamonds for my ring. It took me three orders to finally be happy with the shade and shape. I ended up going with the GIA Intense Yellow Pear shaped pairs. She was very understanding, and when I returned the other two orders; a credit was issued without any problems. I have already recommended this company to others and to the jeweler that is doing my custom ring design. He commented on the "beautiful saturation" of color and quality of the stones. I am very pleased! I will be back! Thanks again!
Lisa
March 19, 2019
Excellent Service Thanks!!!
Excellent Service Thanks!!!
Hiram
March 8, 2019
Excellent services and beautiful…
excellent services and beautiful earrings!
Chau Ha
March 8, 2019
Leibish
Dani Ganz, Leibish's Director of Sales & Marketing, is absolutely THE best. We visited their NY showroom and she had 5 diamonds waiting for us to view that all met our specifications. There was zero pressure to buy a diamond during the entire process. We ended up selecting one diamond a week or so after our visit and Dani worked hand-in-hand with my fiance to design an amazing ring. Customer service was second to none from start to finish. I highly recommend this organization and Dani!
Gearge D.
February 27, 2019
Highly Recommended!
When I was looking to buy 18 months ago a perfectly blue sapphire ring, I was unable to find a suitable piece at my local jeweler store or others in Chicago. I was skeptical to look at the offerings on the internet not knowing the seller and its honesty. However, I found Leibish & Co. in New York City, owned and operated by the Polnauer family, and was impressed about what they had to offer. I contacted the company, got good advice and found the ring I was looking for. Since then, I have purchased four more rings ( yellow diamond, emerald, ruby and sapphire again ). The colors of the stones, design and craftsmanship are exceptional. The pictures showing the rings on a lady's hand are very helpful in making the right purchase decision. The last piece I bought two weeks ago was a multi-color sapphire bracelet with a halo of diamonds. A stunning piece of jewelry sparkling like the different colors of the sky. The staff ( I had contact with Dani, Meira and Itzik ) arevery knowledgeable , professional, helpful and nice. I had zero problems, deliveries were on time and the recipient was thrilled. Leibish & Co. is highly recommended !
Chris Dreher
February 27, 2019
Leibish&Co you can trust them !
Leibish & Co. are the best precious stones seller i have ever met. They are 100% trustable. What they say is what they do. If there is a problem they will be fair with you even if it cost them something. I highly recommand this seller.
Bastien
February 24, 2019
This company provides outstanding…
This company provides outstanding customer service. From the first contact, Dani Ganz made me comfortable making such an important purchase without the traditional brick and mortar store. Multiple photos and videos for stone and mounting comparisons allowed me to choose the color and style I wanted with confidence and the end result was a beautifully constructed ring with stones that far exceeded the photos in appearance. Their prices on colored diamonds could not be matched in the extensive research I did. This is the first place I would go to for any future purchase of this nature.
P.J.F.
February 11, 2019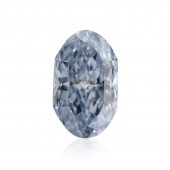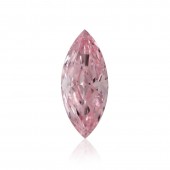 Amazing Company!
It has been an absolute pleasure sourcing two beautiful stones from Leibish. After searching the market for some time, for the perfect intense pink and intense blue diamonds, I was lucky enough to come into contact with Dani from Leibish. She helped me throughout the whole process from sourcing up until receiving each stone. There aren't many companies that are as attentive to customers needs while providing excellent customer service and a great selection of stones. Will definitely work with Leibish again in the future. Thank you Dani and everyone at Leibish!
Laurent Kia
February 1, 2019
It is as pretty as I had hoped it would be.
It is as pretty as I had hoped it would be.
Grant Hegranes
January 31, 2019