For centuries, diamonds have been the most desirable commodity in the entire world. Aside from the fact that only a minority were able to afford them, the status of being a diamond owner meant that you were affluent and had enough money available to purchase the beautiful gems for your collection. The most ideal diamonds to acquire were always historically the diamonds that exhibited color. The most famous such color diamond is the renowned Hope Diamond, a 45.42 carat Fancy Dark Grayish Blue diamond that changed many famous hands throughout the generations. Color diamonds were discovered in India in the seventeenth century, followed by Brazil, South Africa, and more recently in Australia, Russia, Zimbabwe, and many others although as these gems are not a renewable natural resource, their supply is alarmingly dwindling.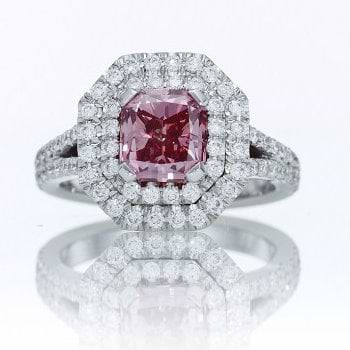 The LEIBISH 1.68 carat Prosperity Pink
For investors in color diamonds, the top priority is to purchase only the wisest investment diamonds at the best price. From LEIBISH, you will get the maximum value for your investment, with the possibility of generating the maximum capital gain when eventually selling the diamond. LEIBISH helps investors select and manage their diamond portfolios with its in-house Fancy Diamonds Investment Strategy department. With many years in the investment community, portfolio management and financial planning, we are able to blend both our Fancy Color diamond knowledge with our investment acumen. Our presence in the trade for over 35 years is your guarantee that our experience and expertise is your ideal guidance in this field. We hand select and own all of the diamonds in our collection, only acquiring the most ideal color diamonds in the world. Our ownership of our diamonds is an important testament, as any investor would know, to our belief in our product.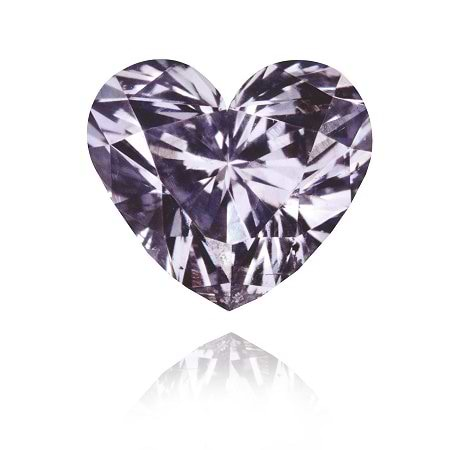 Fancy Gray Violet Heart shaped diamond
LEIBISH has been offering Fancy Color Diamonds online since 1995, long before the internet was as heavily used for sales and trading as it is today. This vision attests to our foresight of the potential of just such investments and the continuously increasing value of investment and fashion color diamonds. In 2014, LEIBISH won the Jeweler's Choice Award for Design in the $10,000 and Up category for the legendary, vivacious 'Tutti Frutti', a 54.84 carat haute couture bracelet, with 112 rose cut fancy color diamonds in 18K yellow and white gold. LEIBISH was also a finalist in the 2013 JNA Awards for E-tailer of the Year, and the head of E-commerce Itzik Polnauer was a finalist in the 2012 JNA Awards for Young Leader of the Year. Having been featured in the Financial Times, Forbes, Business Insider, CNBC Squawk on the Street, the New York Post, Diamond Investing News, The Street, Vogue, and ELLE, you can be sure that LEIBISH has a extensive and dependable reputation and will continue to serve the fashion and investment communities for many years to come!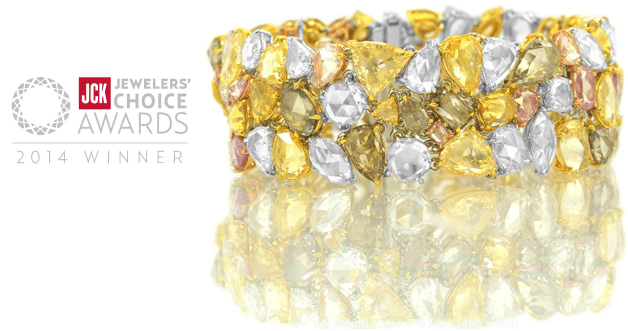 The 54.84 carat 'Tutti Frutti'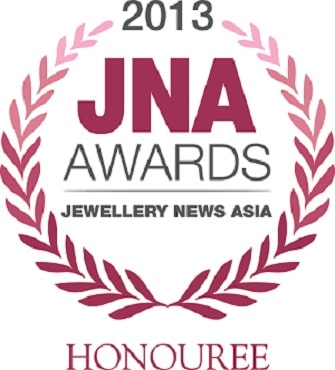 2013 JNA Finalist, E-tailer of the Year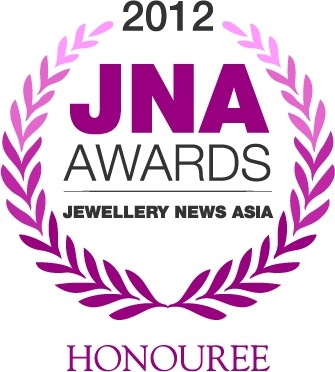 2012 JNA Finalist, Young Leader of the Year, Itzik Polnauer