As some of you may not have read the original fable, Alibaba was not Chinese but rather a poor peasant in Baghdad. He was the first person in history who used the password, "open sesame," to access a cave full of treasure. However, in comparison to his Chinese namesake – the Alibaba Group, he was a mere pauper.
"In 2012, two of Alibaba's portals together handled 1.1 trillion Yuan ($170 billion) in sales - more than its competitors eBay and Amazon combined. The company primarily operates in the People's Republic of China, and in March 2013 was estimated by The Economist magazine to have a valuation between $55 billion to more than $120 billion.
The website Alibaba.com was launched in 1999, which is relatively early for the online world. It was created as a business-to-business portal to connect Chinese manufacturers with overseas buyers. The companies consumer-to-consumer portal Taobao, similar to eBay, features today nearly a billion products and is one of the 20 most-visited websites globally. In fact, the company today is so large that Alibaba Group's sites account for over 60% of all the parcels delivered in China.
One of the largest online payment escrow services, Alipay, is said to handle roughly half of all online payment transactions within China. The majority of payments made through Alipay are made through Alibaba services. As of September 25, 2013, the company was seeking an initial public offering in the United States after a deal could not be reached with Hong Kong regulators."
Alibaba was founded in 1998 and reached profitability in 2001.
In 1999, Trudy Dai used to spend all night sending e-mails from her friend Jack Ma's apartment, trying to answer queries from American customers without letting on that she was Chinese. Ms Dai was one of the first dozen employees of Alibaba, when it was then only an online listings service which Mr. Jack Ma, a teacher by profession, had just started. It was already having some success connecting small Chinese manufacturers to potential customers; including the overseas ones Ms Dai was reassuring over e-mail. But the friends and students who made up the workforce were earning just 550 Yuan (then $66) a month.
Mr. Ma, though, already had big dreams. That year he said: "Americans are strong at hardware and systems, but on information and software, all of our brains are just as good…Yahoo's stock will fall and eBay's stock will rise. And maybe after eBay's stock rises, Alibaba's stock will rise."
It seems as though Jack had seen the future with perfect clarity.
How did Jack Ma arrive at the idea to use the name Alibaba? Here is the story:
"One day I was in San Francisco in a coffee shop, and I was thinking Alibaba is a good name. And then a waitress came, and I said do you know about Alibaba? And she said yes. I said what do you know about Alibaba, and she said 'Alibaba and 40 thieves'. And I said yes, this is the name! Then I went onto the street and found 30 people and asked them, "Do you know Alibaba?" People from India, people from Germany, people from Tokyo and China… They all knew about Alibaba. Alibaba — open sesame. Alibaba is a kind, smart business person, and he helped the village. It was easy to spell, and globally known." The way he saw it, Alibaba was able to "open sesame" for many small- to medium-sized companies. He said that "we also registered the name Alimama, just in case another company wanted to marry us."
Since then, Alibaba has come to dominate internet retailing in China, which will soon be the biggest e-commerce market in the world. It has moved beyond its original remit of connecting businesses to each other to ventures that let companies sell directly to the public (Tmall) and enable members of the public to sell to each other (Taobao). Between them, Taobao and Tmall processed 1.1 trillion Yuan ($170 billion) in transactions last year, more goods than passed through Amazon and eBay combined.
According to The Economist, The company that started in Mr. Ma's apartment now employs 24,000 workers at its headquarters in Hangzhou.
The funniest part of the Alibaba story is Yahoos 24% stake in Alibaba is worth a hell of a lot more than Yahoo's total capitalization without Alibaba. Just to paint a scenario, Alibaba could make a reverse takeover for Yahoo and enter Yahoo's US client base overnight according to Barons: The Only Thing That's Working at Yahoo: Is Alibaba. It is said that the 24% stake of Yahoo in Alibaba could be worth USD30 to USD50 billion!
Yahoo' s total capitalization, currently USD37 billion is absurd. So Mellissa Meyer may just be wasting her time attempting to turn Yahoo around. Perhaps she should relax and wait until Alibaba says, "Open sesame."
Alibaba controls nearly 80% of China's e-commerce market, which makes it one of the biggest Internet companies in the world. With so much manufacturing in China, Alibaba has essentially worked as a middleman between buyers and sellers worldwide.
Although Alibaba is known for its business-to-business services, the company also owns dozens of other properties including email services, social media services and Alipay, which is akin to PayPal in the United States. It doesn't have any direct competitor in the U.S. because its business is essentially a blend of Amazon (AMZN), eBay (EBAY), PayPal, and Google (GOOG). On Thursday the 20th of April, Alibaba invested $251 million for a minority stake in the messaging app called Tango.
To get an idea of how big Alibaba actually is, consider its two shopping websites, Taobao and Tmall. These two alone accounted for more than 50% of all parcel deliveries in China. Last year, the two websites reported transaction volume of more than $160 billion, which is above and beyond what eBay or the retail behemoth Amazon have ever witnessed internationally.
Jack Ma will visit New York to make the biggest IPO America has ever seen. Then, still standing on the podium of the New York Stock exchange, he will say the magic words, "Open sesame," and the USA will open all gates in front of him…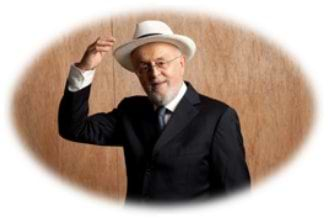 See you soon on our new www.leibish.com website.
Best regards,
Leibish Polnauer, President and Founder of LEIBISH Fancy Color Diamonds