2016 Oscars Dazzle in Diamonds
It's no shocker that some seriously gorgeous diamond pieces made it to the Oscars this year. However, in addition to the usual glitz and glamour, we saw some incredibly unique items as well as quite a bit of drama. Let us break down the best of the best of this year's Oscars jewelry.
Big Earrings
Large earrings were a huge trend at this year's Oscars, as seen on Kerry Washington, Giuliana Rancic, Lady Gaga, and Cate Blanchett. Kerry Washington's choice was a pair of vintage diamond and platinum hoops by Harry Winston. E!'s Giuliana Rancic went with colorless diamonds set in 18K white and yellow gold door knockers from Forevermark. The bold and daring Lady Gaga of course stunned with her emerald-cut colorless diamond and platinum drop earrings by Lorraine Schwartz. Lastly, Cate Blanchett, a nominee for Best Actress, wore Tiffany & Co. platinum and colorless diamond drop earrings.
Show Stopping Chokers
While enormous earrings might quite possibly have dominated the awards show, there were several standout necklaces as well. Tina Fey, Olivia Culpo, and Naomi Watts, all sported eye-catching chokers. Tina Fey appeared in a diamond and sapphire collar necklace by Bulgari and Miss Universe, Olivia Culpo, showed up in a Pasquale Bruni diamond and gemstone necklace. Last but not least, Naomi Watts dazzled in a Bulgari colorless diamond bib necklace.
Noteworthy Diamond Jewelry
Presenter Priyanka Chopra wore fifty carats of diamond drops. The amazing Lorraine Schwartz pieces were set in platinum. Julianne Moore wore spectacular Chopard diamond loops that displayed mesmerizing brilliant diamonds.
On top of the many phenomenal diamond jewelry pieces seen throughout the night, there was one piece that not only contained a diamond, but also was exceptionally unique. This piece was of course worn by none other than Whoopi Goldberg and consisted of an octopus hand piece studded with diamonds and pearls. The jewel was the creation of Turkish jeweler, Sevan Bicakci.
One moment that will forever be engrained into the Oscars' memory is when Julie Walters lost an extremely expensive ring. With all the chaos of the Oscars; it only makes sense that something like this should happen. Although this was heartbreaking news, word has it the piece was returned back to its original owner
Related Diamond Articles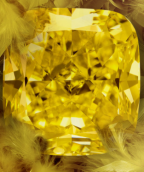 Jennifer Lopez Stuns in Yellow Diamonds at the 2016 Golden Globes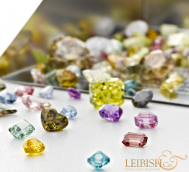 Beyoncé Stuns in Fancy Color Diamonds at Super Bowl 2016
Leibish Jewelry on the Red Carpet at CMA 2015