The Fascinating World of Sapphire
The more we discover about sapphire, the more fascinating this gemstone becomes to us. First things first—sapphires are a naturally occurring precious stone with a huge fan base dating back centuries. It is a member of the corundum family of minerals.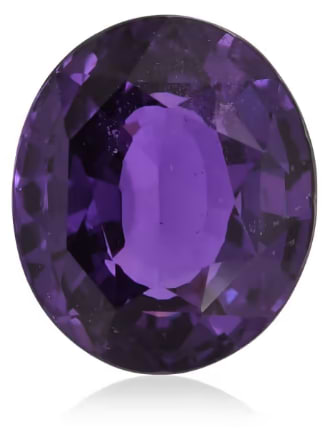 LEIBISH 8.00 carat, Purple Sapphire
What Creates Color?
Did you know that ruby like sapphire is also a member of the corundum family? Here is where we can learn about color in corundum. While corundum with trace amounts of chromium will cause that stone to exhibit a red hue (becoming ruby), the stunning blue tints of sapphire come from iron and titanium mixed in the corundum.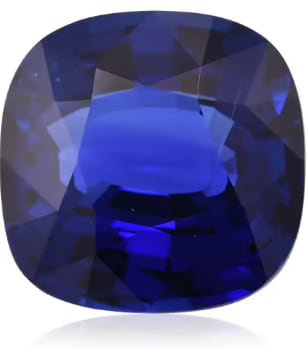 LEIBISH 12.12 carat, Royal Blue Sri Lankan Sapphire
So Much More Than Blue
When most people hear the word sapphire, they understand it to mean the blue variety. Blue is universally the most sought after tint when it comes to sapphire. And each geological region that produces sapphire is recognized for some distinct traits seen in its blue.
But even though sapphires have been around for centuries and sought after by wealthy rulers and aristocrats, it wasn't until massive discoveries of this material were found in East Africa and Madagascar that the stone took off in popular culture.
What Makes it Valuable
This gemstone is a glamorous precious jewel favored by royalty the world over. Its spectacular azure coloration and sparkle has created devotees since time immemorial. But what is also important to know is why this stone is so scintillating. Next to diamond, sapphire is nature's most durable mineral. That means it will take a higher polish for a more spectacular brilliance than any other gemstone—right next to that of a diamond.
This hardness also means that a gorgeous sapphire you have today will look just as new and sparkling decades from now as it does the moment you first wear it. This hardness makes sapphire ideal for engagement rings, bracelets, and any kind of jewelry use that might be subject to everyday wear.
A World of Color to Consider
What may be less known about sapphire, but equally important is that sapphire is produced in a breathtaking array of natural colors. They can be pinks, greens, yellows, oranges, violets, and many more tints than we've ever thought of. You may also come across black sapphire and even colorless sapphire, although those are rare. This exciting rainbow of colorful sapphires are referred to as fancy color sapphires and are highly collectible.
As jewelry collectors are becoming increasingly familiar with this stunning variety of natural sapphire, we are seeing them appear in elegant, valuable engagement rings and wedding bands.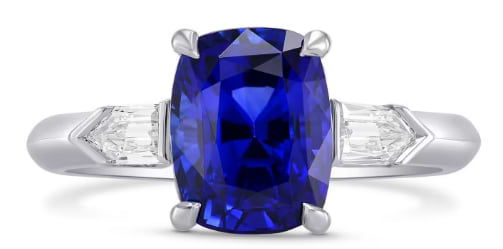 LEIBISH Royal Blue Sapphire Cushion & Engagement Ring (3.81ct tw)
A Royal Choice
A few years ago, Britain's princess Eugenie was proposed to with a very unusual gemstone. It was a sapphire, something that a young Lady Diana –and later her daughter-in-law wore for their engagement ring. But Eugenie's is quite unique.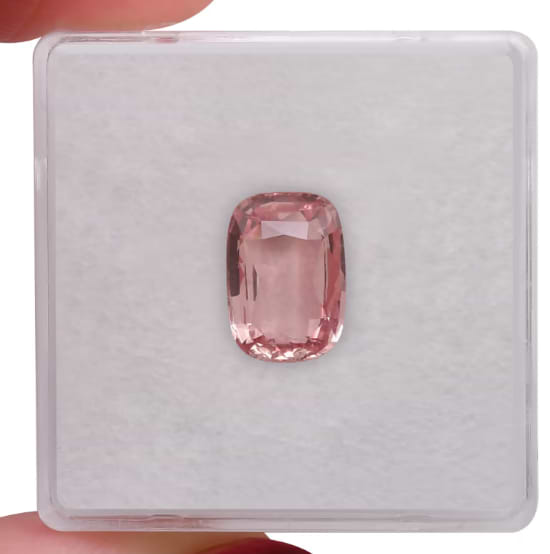 LEIBISH 2.50 carat, Orange, Madagascar Sapphire
She was given a Padparadscha sapphire and diamond ring. It is distinguished by a subtle pinkish-orange shade. This color is one of the rarest sapphire shades ever found and there are very few true Padparadscha sapphires in existence. This variety is most often found in Sri Lanka, a country known for its beautiful gemstones. But even there, few Padparadschas will ever be recovered. The name Padparadscha, is taken from a Sanskrit word describing an exotic lotus blossom found in that region.
Find Your Passion
For some, a rich blue sapphire is the only stone they'll ever collect. And we can't argue with that. This is a timeless jewel that will never lose its allure. Princess Diana's blue sapphire ring which thrilled admirers some 40 years ago still looks stunning to fans who see it on Princess Catherine of Wales in our 21st century.
But for others, the exciting shades of fancy color sapphire entice jewelry fans to want to collect them all. One way to accomplish this, designers say, is to acquire a fancy color sapphire piece that displays more than one color fancy sapphire on it.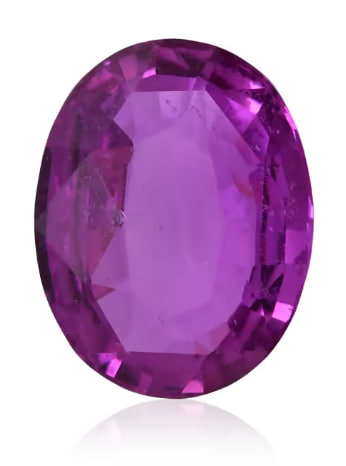 8.05 carat, Pigeon Blood, Mozambique Sapphire
An Exotic Stone from Far Away
Today, there are several locales around the globe which produce commercial quantities of sapphire—from the classic blue variety to the fancy color selections. They include Tanzania, Australia, Sri Lanka, Myanmar, and Madagascar. US collectors also admire the locally produced varieties commonly referred to as Montana Sapphire.
Whatever your personal preference is for sapphire, you're in good company with connoisseurs the world over. Familiarize yourself with the fancy color varieties and discover a whole new world of collectible gemstones to treasure. ▼