It all started about eight years ago, when I was in New York on a business trip. Financial institutions and companies around the country had reported good earnings, and everything looked just perfect. One of my American friends invited me to go out for lunch to celebrate an unexpected bonus that he had just received.
Nobody saw the black clouds of 2008 ahead.
I made a suggestion to him – "Why don't you buy a half carat Argyle pink diamond and just put it away? I happen to have a nice one."
He agreed.
We had a 0.50 ct Fancy Deep Pink Round Diamond with amazing, nearly red color in stock, which he happily purchased. Due to size of his bonus, it was not a big deal.
My friend regrettably passed away 3 years ago, caught up in the aggravation and downfall of Wall Street. His diamond has long since gone to his wife's inheritance, so I can reveal that we sold the stone for $150,000 per carat, an incredible bargain in today's terms. A stone such as his costs easily $300,000 per carat today, and even at this price is not available. It is impossible to find a stone of this caliber of Fancy Deep Argyle Round Pink diamond, even at double the price that he paid!

0.50 ct Fancy Deep Pink Round Diamond
I remembered my old friend this past week, as we sold a 0.34 ct Fancy Vivid Pink GIA certified VS 2 ct Round Diamond to another retired U.S. businessman.
From left to right: The 0.34 ct FVP Argyle we just sold and a 0.34 E VS2
The prices and value of Argyle stones have risen significantly over the last few years. And yet, an equivalent colorless diamond, a 0.34 E VS2 retails at about the same price as 10 years ago! When I started our business, we sold hundreds of carats of 0.30 ct fancy shaped colorless diamonds each year to leading international brands. I still have a few carats left and tried to sell it to the market. I recently arrived to a stunning revelation that these goods priced at wholesale level are at the very same price as they were sold 10 years ago, around $1,750 dollar per ct. or $550 US for the stone. A 0.34 E VS2 retails today on the Internet for $2,088 per ct or $710 US Total

An Argyle pink diamond of the same size has since gone up eight times in price – I have confirmed this with my son and head diamond buyer Shmulik!
Even non Argyle fancy colored diamonds have risen in value, in significant contrast to colorless stones. A one carat fancy yellow diamond has had some rises and falls in price over time, but it was sold ten years ago for about $3,600 in a nice setting. We sell the same yellow diamond and setting for $7-8,000 today.

1.01 ct Fancy Yellow Radiant Diamond Halo Ring, priced $7,800
Don't just spend the money from your yearly bonus for the sake of seeing it disappear. Allocate your capital wisely. Extraordinary, rare items will rise in value and provide you with a return!
1.06 carat, W-X, Light Yellow Diamond, Radiant Shape, VVS1 Clarity, GIA
More details
1.10 carat, Very Light Pink Diamonds, Cushion Shape, SI1 Clarity, GIA
More details
3.11 carat, Fancy Yellow Diamonds, Pear Shape, VS1 Clarity, GIA
More details
0.64 carat, Fancy Yellow Diamond, Oval Shape, VVS2 Clarity, GIA
More details
1.21 carat, Fancy Light Yellow Diamond, Radiant Shape, VVS2 Clarity, GIA
More details
1.26 carat, Fancy Yellow Green Diamond, Cushion Shape, VS2 Clarity, GIA
More details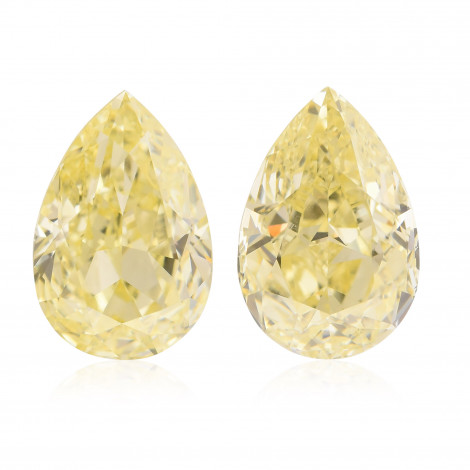 2.40 carat, Fancy Light Yellow Diamonds, Pear Shape, VVS1 Clarity, GIA
More details
1.01 carat, Fancy Vivid Yellow Diamond, Pear Shape, SI1 Clarity, GIA
More details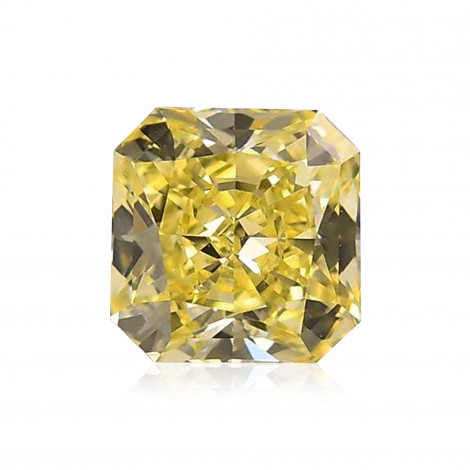 1.44 carat, Fancy Intense Yellow Diamond, Radiant Shape, VS1 Clarity, GIA
More details