Make a Statement
We know that these pink beauties are pretty pricey, but that doesn't mean you can't create something that is not only beautiful but impressive as well. Using a halo is a great technique to make the ring look larger, and there are so many interesting and unique styles to play with, as well. And if you want something even more impressive, choose a double halo of pink and white diamonds which will not only give the illusion of a larger pink diamond center stone, but also adds some extra personality to the design.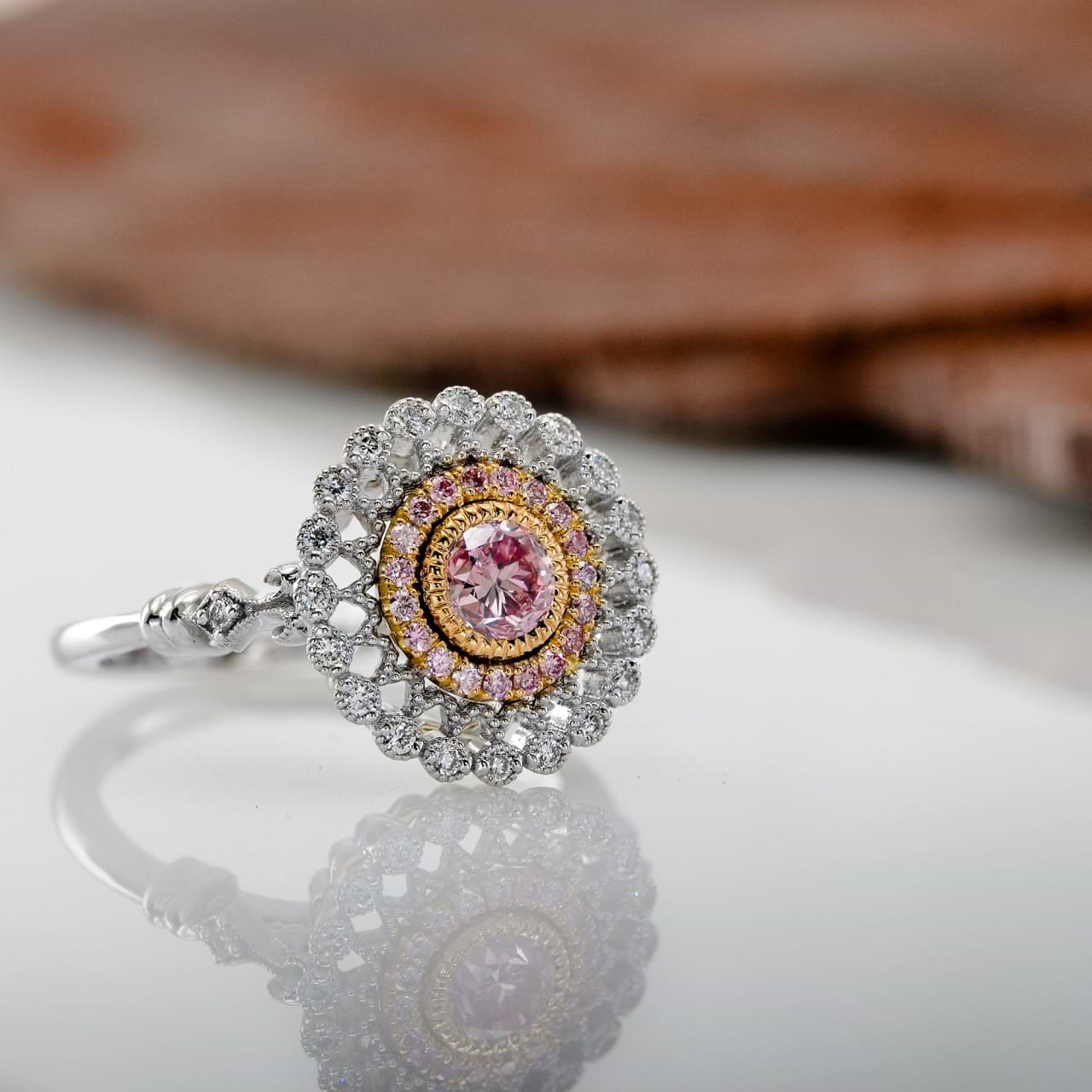 Argyle Fancy Intense Purplish Pink Diamond Couture Ring (0.68Ct TW) SKU: 282521
Mix It Up
One of the amazing things about working with color diamonds, is well, the color! Choose another diamond of a complimentary color to create a piece that is distinctively you. For example, green diamonds look beautiful with pink!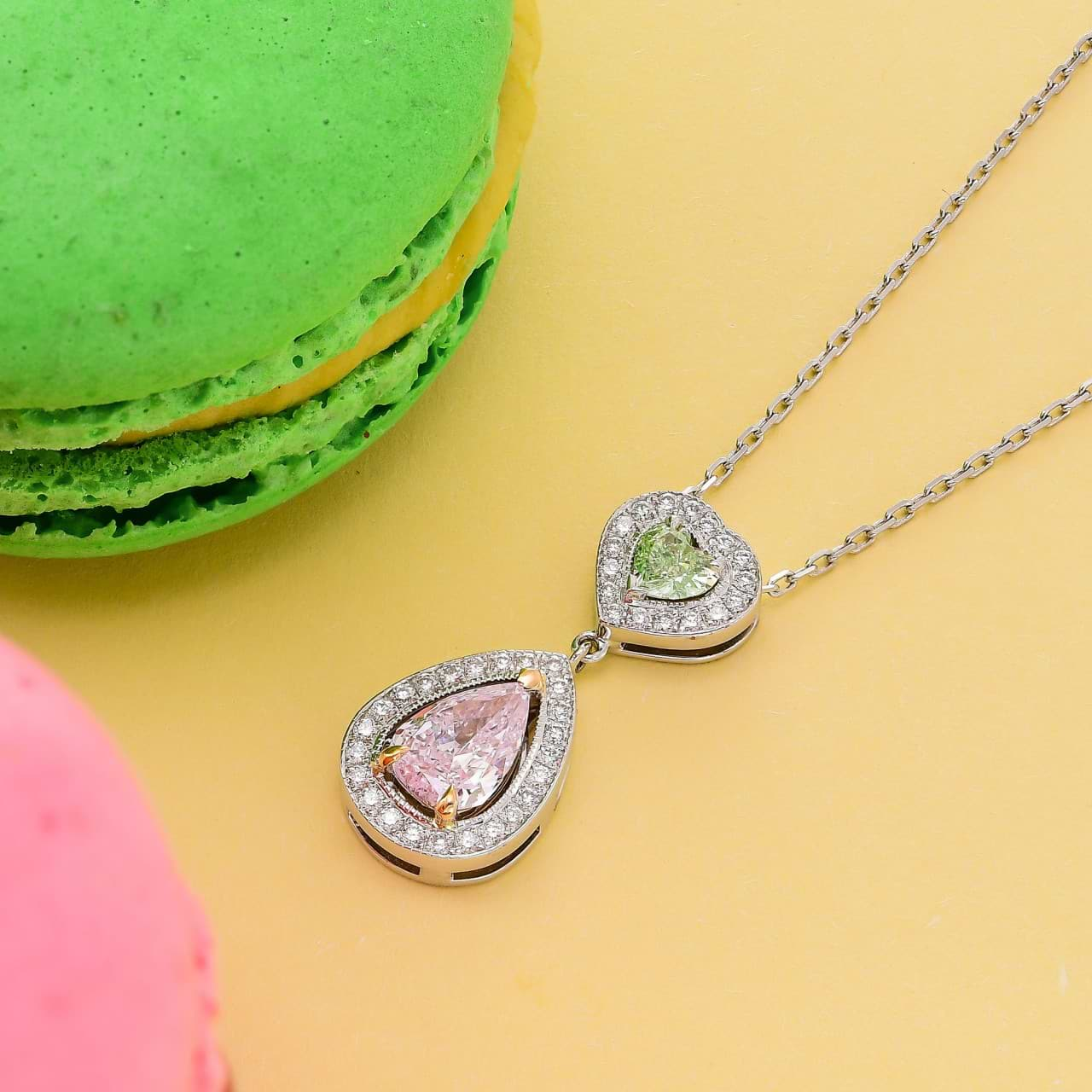 Very Light Pink Pear and Fancy Yellowish Green Heart Diamond Halo Drop Pendant (0.91Ct TW) SKU: 56374
Make It a Double
Two-Stone rings are making a comeback and are a great way to incorporate pink into your traditional classic diamond jewelry. For someone who's not quite ready to jump into the ocean of color diamonds, creating a ring with a combination of pink and white diamonds is the perfect way to start.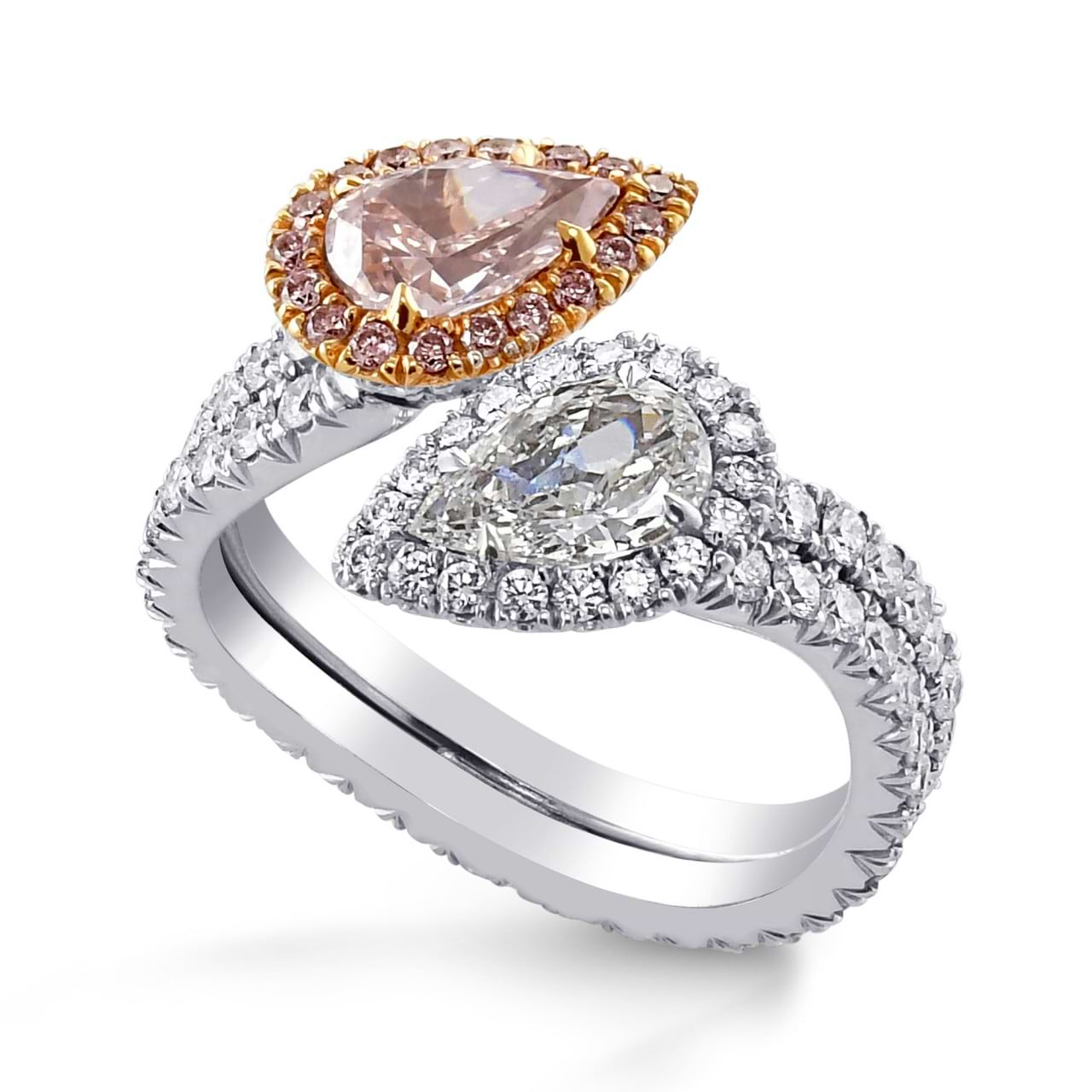 Twin Stone diamond ring. (3.08Ct TW) SKU: 29047V
Pink Pave
Do you love pink diamonds but on a small budget? Try some pink pave diamonds to create a piece that is simple yet sophisticated. Whether creating a delicate halo of micropave pink diamonds around a white diamond center stone, or using the pink pave to create a fashion piece, there is almost always a way to add some pink to your collection.
Fancy Pink and White Pave Diamond Tear Pendant (0.31Ct TW) SKU: 28469
Pink Diamonds are Also Forever
While most people probably think of eternity bands with classic and traditional white diamonds, take your relationship a step further with a sweet and feminine twist. Immortalize your special love story with a pink diamond eternity band.
Rose Gold Fancy Light Pink Diamond Half-Eternity Milgrain Wedding Band Ring (0.25Ct TW) SKU: 24936R
Looking For More Inspiration?
Check out our recently sold pink diamond pieces for more creative ways to set pink diamonds.