Warren Buffett recently published his latest report on Berkshire. He still knows his game. Some analysts criticize him for selling some stock prematurely, like the sales of his Exon holdings and leaving billions of dollars on the table. But, who am I to argue with a renowned analyst or make smart sounding comments over Warren's investments decisions?
I have admired him for a long time, especially his long term approach to investments. You buy a stock only if you see yourself committed to holding it for at least 10 years. Bad business is not a sign where you can see the failure or improvement in sight.
Like any other professional in his field, I focus on a number of indicators to understand the future of certain segments within the diamond industry. The idea is to be able to identify whether I expect things to improve or not. Will certain prices of certain stones go up substantially, and how will companies affect the market. For example, I watch Anglo American PLC the holding company of DeBeers quite closely with regards to capitalization.
In 2009, the capitalization of AAL as a whole was 90 billion dollars. Last year, it sank to 4.9 billion. I figured that they purchased 85% of De Beers for 11 billion dollars. The stock was trading in February 2011 at 3320 and it dropped to 277. So, I bought some. You see, these guys are not idiots. Perhaps business isn't going as well as they had planned, but I can read between the lines.
I am looking at a number of market indicators, such as stocks, oil, commodities. In my eyes, these markets will directly influence the prices of diamonds and the vitality of the diamond trade. I also always keep my eye on Martin Rapaport. Martin has great influence on diamond prices. He regularly publishes his powerful price list and the trade, unwillingly, has no choice but to comply. His latest venture is a new price list of investment grade diamonds which he promotes. If you ask me, this is a clear message that he is not planning to reduce the diamond prices any time soon. Think about it, if he did it would also constitute a deadly blow to his own diamond venture.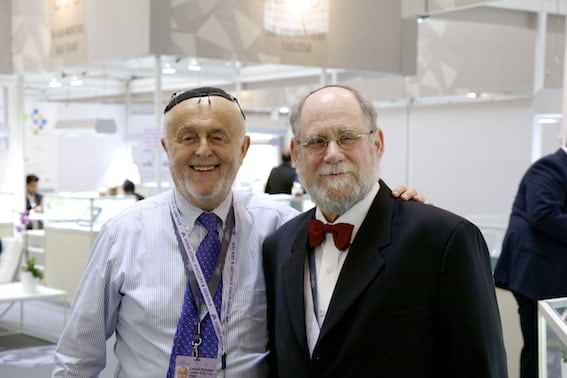 Leibish and Martin
At the end of 2015, the prices of oil sank to $27 dollars. It is now back to about $49 dollars.
Iron dropped over the past three years from $180 dollars to $40 dollars, taking many of the mining companies nearly to bankruptcy. Now, it's back to nearly $60 dollars a ton.


To be honest, I am not so sure about the profits the industry players will see off of small white goods in the next few years. If you ask me, it is far better to focus on the items in my own territory - fancy color diamonds, rare rubies, deep green emeralds, and sapphires. Color is king, there is no way to see it any other way.
There is no need talk about Argyle pink diamonds as even at the sky high prices they currently are, they are still moving very firmly. But, intense yellows and vivid yellows for example are on the rise.
In these times of a nearly insane compliance, investing serious money becomes a huge handicap. Just last week I was in a Bank in Singapore, which we started doing business with. One of the things they said was that if we wanted to keep Euro in our current accounts, they would charge me a negative interest rate of 0.25 - 0.50% each year. Meaning, they don't pay interest on the money I put in their bank. Rather, they charge us for keeping the money by them. This same phenomenon applies to big accounts world wide. The compliance and the negative interest rates that these banks offer, only help people recognize diamonds as a true investment vehicle.
It's a great time to invest money in fine colored diamonds. High quality yellows, for example, are far behind blues and pinks. Buy a nice intense or vivid yellow and hold it. Keep it by you, or store it in one of Malca Amit's Singapore facilities. Either way, the stone is 100% in your ownership. But trust in these stones like I do, and you will see why.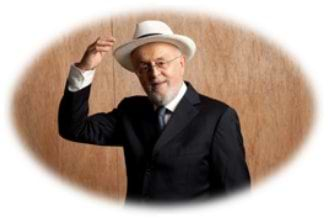 Best regards,
Leibish Polnauer, President and Founder of LEIBISH Fancy Color Diamonds