All year long, there are numerous diamond trade shows and tenders throughout the world. The March Hong Kong show generally serves to reflect the current outlook on the diamond market and the industry forecast for the coming year.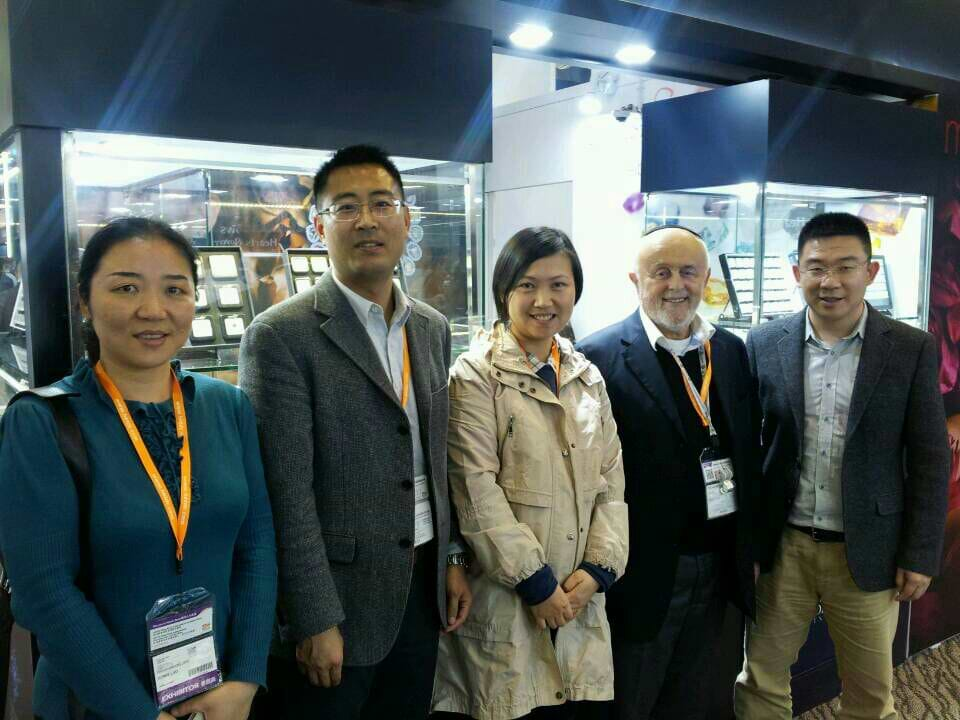 Leibish and some esteemed visitors at HKTDC March 2014
Some analysts try to predict the state of the future diamond market from the data from the world economy. They claim that the diamond market fluctuates with the state of Wall Street. While this may be founded on some sort of facts and figures, it's untrue. Diamonds are a passion purchase - an emotional acquisition - that has much more to do with popular world sentiment than the state of the NYSE. When the world economy tanked in 2008, diamond purchases went down – but rose again much sooner than the state of the market as soon as everyone felt that everything would all be alright. As it currently stands, diamonds sales have actually increased to greater than pre-crisis levels!
The good mood that Leibish predicted in 2012 after his stroll in the Central Park, New York has finally infected the industry, and the fun factor has been reintroduced to the world market. "The diamond market is like skating on ice. It all goes smoothly, but if you slip a little then you can correct yourself in one fluid movement", Leibish says. If this is the case, then we can rest assured that the bumps have been amended based on the mood at the Hong Kong show.
According to Rappaport's report of the event, there has been a spread of positive sentiment to trading centers since the Hong Kong show has demonstrated "strong Chinese demand for under the carat certs. Smaller size 0.25-0.50ct., H-L, VS-SI certs very strong as Far East shifts to lower colors, with non-certs selling due to GIA delays. Strong Israeli demand for large rough at International Rough Diamond Week. Antwerp chases Zimbabwean rough supply, strengthens ties with Russia. U.S. Jan. jewelry store sales +7% to $2.1B. U.S. Jan. polished imports +13% to $1.9B, polished exports -12% to $1.3B."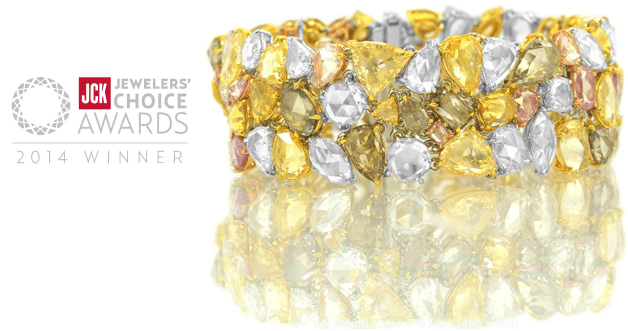 The beautiful LEIBISH 54.84 carat Tutti Frutti diamond bracelet
Leibish has always been a great optimist about the diamond industry, saying even in bad times that spending money does not go out of fashion and not to sit on goods – a sale is a sale! A lot of Asian investors are now interested in fancy color diamonds as a passion investment. We are quite confident that they are ready to shift their financial resources to fancy color diamonds, which differ from the usual commodities in that they are an exotic alternative investment choice".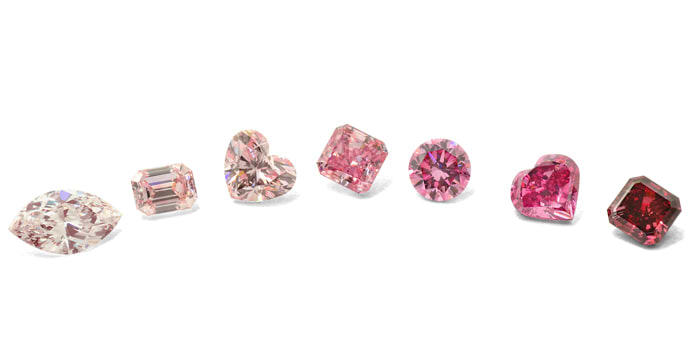 A collection of LEIBISH natural pink diamonds