Milestones are always worth celebrating—and some more than others. If you're a basketball fan or simply caught up in the passion generated at major sports events, you can't help but be drawn into celebrating with the NBA's 2021-2022 Season.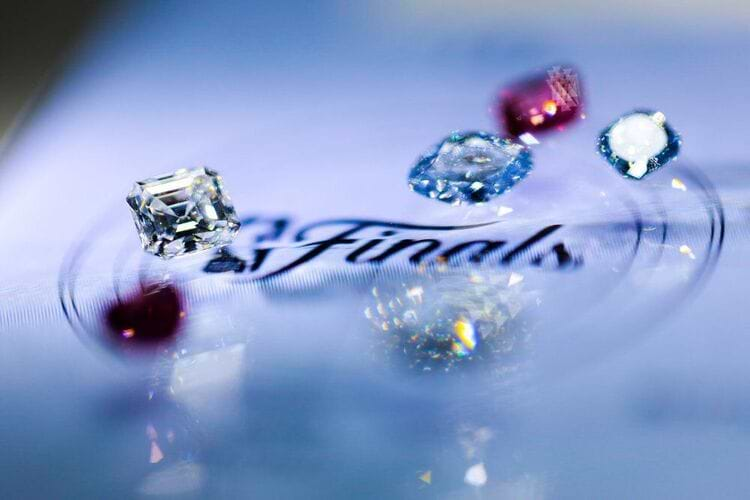 LEIBISH Diamonds Featured on ESPN
75 Years in the Making
It is after all, the NBA's Diamond Jubilee. Their celebration marks three quarters of a century since that first basketball landed in a hoop between Toronto's Huskies and the New York Knickerbockers at Toronto's Maple Leaf Gardens. The historic drop marked the NBA's first official game which has since gone on to sweep up generations of fans into its magnetic draw.
To mark the stellar achievement, the NBA came up with some imaginative ways to celebrate. This season's NBA logo includes a diamond shape, and their jewel-bedazzled basketball has been making the rounds throughout the country to honor this milestone. Its star-studded 75th Anniversary Team reads like the short list of all-time basketball greats.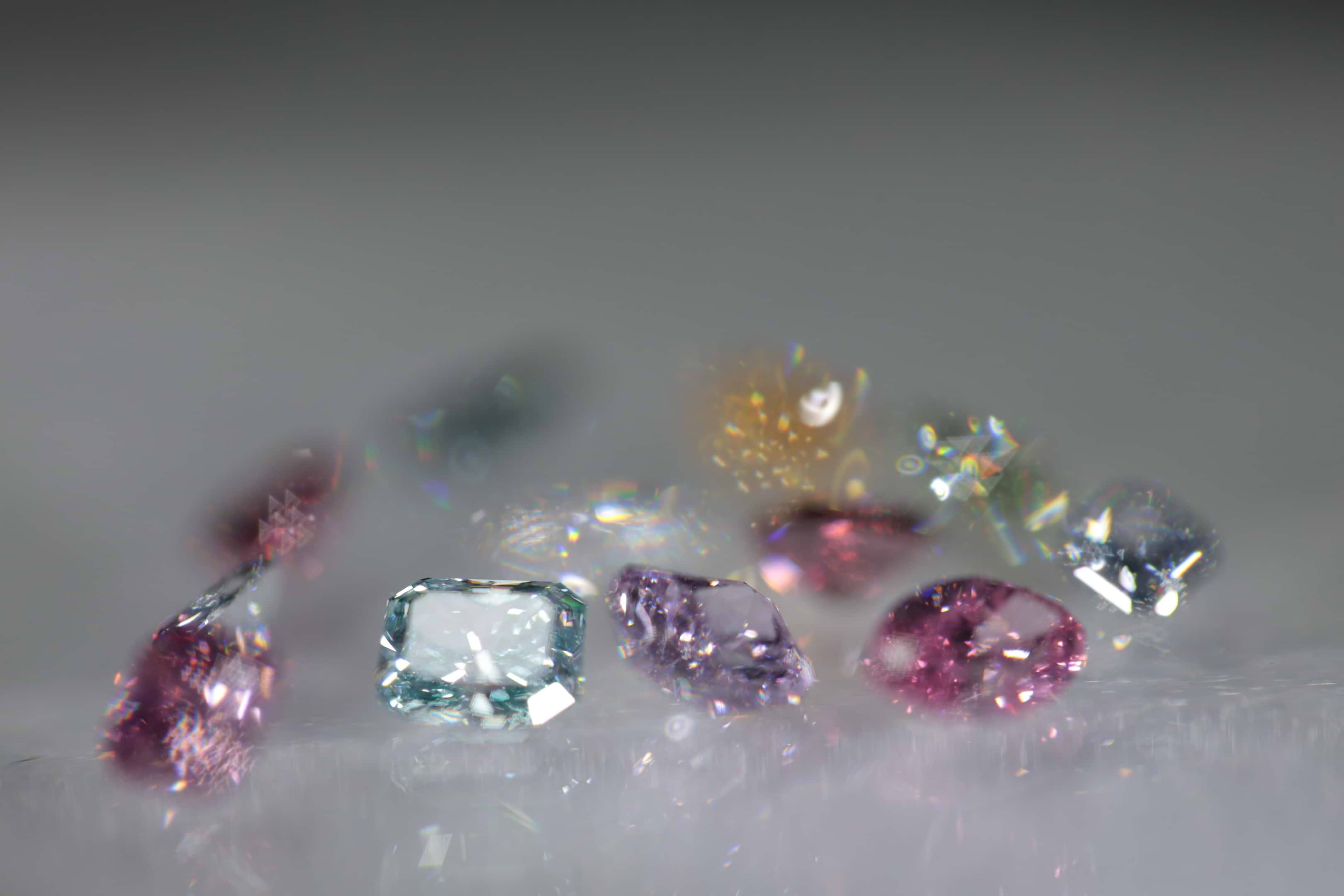 LEIBISH Diamonds (by Peligro)
Bedazzling fans Everywhere
Speaking of diamonds and bedazzling, you might have taken note of the dazzling diamonds that ESPN placed on promos for the NBA celebrations. The leading sports channel for the NBA, ESPN, selected LEBISH diamonds for their NBA promos this year. The dynamic ads for this season include specially selected LEIBISH diamonds which electrifies its message. That's a brilliant move for many reasons. LEIBISH has also had momentous markers over its last 4 decades within the diamond trade. An early adopter of online selling, LEIBISH powered past nay-sayers who claimed consumers would never buy valuable jewels online. LEIBISH has since become a trustworthy source for high-end jewelry delivering value decade after decade.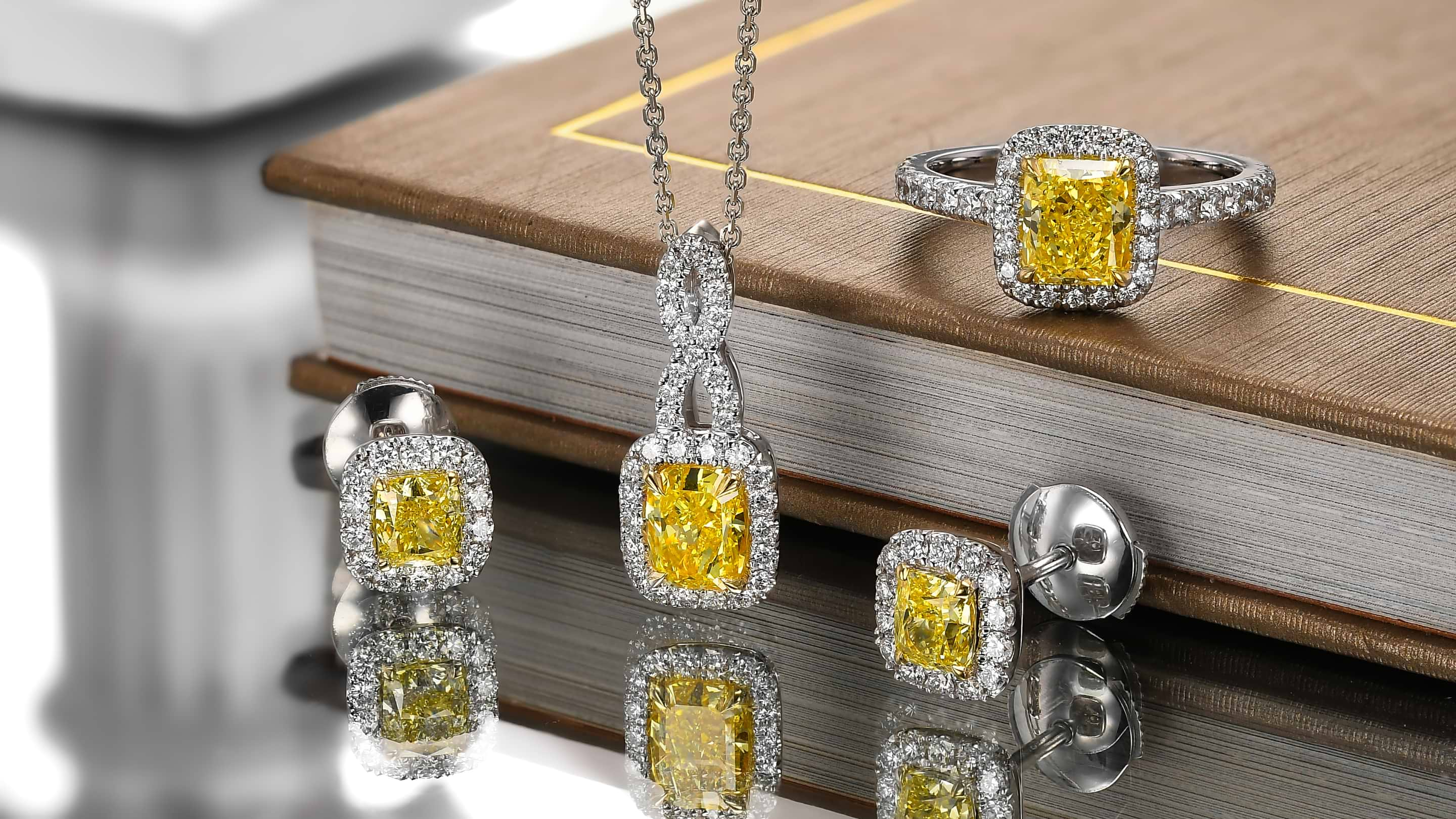 LEIBISH Color Diamond Jewelry
Renowned for their exciting inventory of color diamonds and gemstones of all hues, especially the Argyle pinks, LEIBISH leads the industry in curating the finest selection of such rarities. That mission has earned them deep respect within the diamond trade and loyalty from their customers.
LEIBISH is pleased to add their congratulations for the NBA's Diamond Jubilee. LEIBISH diamonds are likewise rare, colorful, and exciting—just like the season-long events that has captivated the hearts of sports fans everywhere. ▼