Whenever you have something intrinsically valuable, it's inevitable that fakes are not far behind. Many people admire luxury goods—yet few can routinely collect them unless they're quite wealthy. If it seems too good to be true, it probably is. Ask anyone who's bought a Hermès handbag for under $100 as a 'great deal', knowing that the handbags routinely sell for $23K. A fake will eventually disappoint, leaving the hapless owner unwilling to wear it for fear of being caught with a cheap knock-off.
LEIBISH Fancy Vivid Yellow Radiant 3 Stones Engagement Ring
Fake -v- Fraud
The global market is full of both fakes and frauds. A fake item is sold as an imitation of something real, and some people accept that. The fraud is sold as the real thing—to which unwitting consumers fall victim.
That old saying "imitation is the sincerest form of flattery," sounds pretty good unless you're Rolex. US Customs and Border Protection (CBP) has been intercepting large shipments of fake luxury goods like Rolexes entering the US for years. In a recently published online article by the US Customs and Border Protection, "48 Hours, 460 Counterfeit Rolex Watches, $10.1 Million", CBP officers elaborated on these seized shipments.
The news release explained, "Inside officers discovered 300 counterfeit Rolex watches in the first shipment and 160 counterfeit Rolex watches in the second. Had the items been genuine, the cumulative Manufacturer's Suggested Retail Price (MSRP) would have been $10.1 million. During the month of April, CBP officers in Indianapolis have seized three shipments of counterfeit watches, that if real, would have been worth $20 million."
Pirates Online
The rapid expansion of global e-commerce has allowed consumers to shop worldwide while comparison shopping before purchasing. Low prices for some luxury goods may alert shoppers that they are buying fakes, but it's not always so clear. Some consumers unknowingly buy counterfeit goods or pirated products that seem legit.
Seizing the Opportunity to Capture Fakes
Director of Field Operations, LaFonda D. Sutton-Burke underscored the necessity of protecting the economy and consumer safety. "No one buys a luxury brand watch expecting it to fail or fall apart. As consumers increasingly purchase from online or third party vendors, our officers are at the frontline to guard against defrauders expecting to make money selling fake merchandise."
In 2021 Rolex sold 1 million watches. The number fake Rolexes was probably more like 10 million. Could one say that the fakes will overtake Rolex market? The same rhetorical question can be posed with LGD—lab grown diamonds. They live and thrive on real diamond associations while we see genuine natural diamonds and gems doing better than ever in the marketplace. Simply put, LGD are the biggest scam our industry has ever witnessed.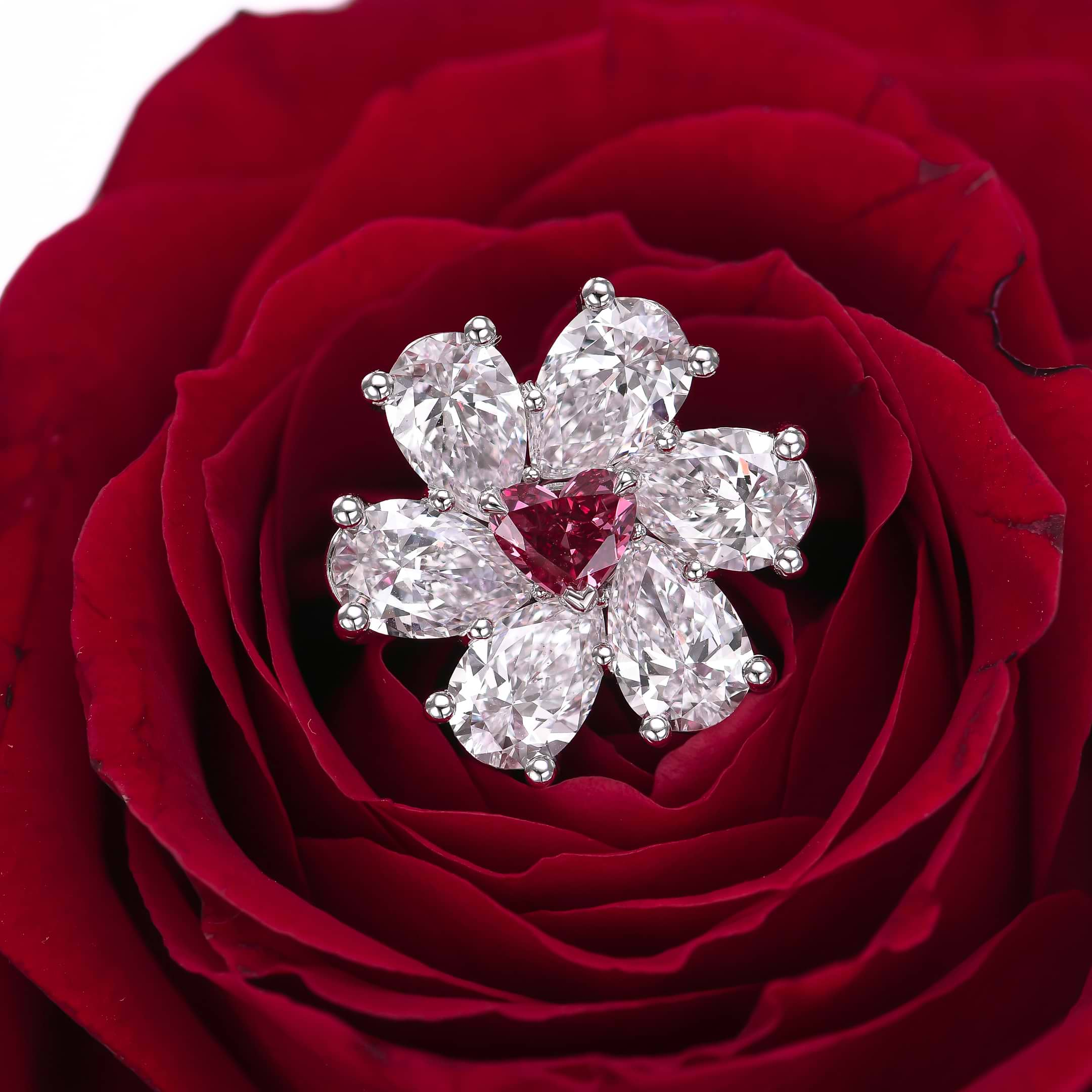 SOLD: LEIBISH ARGYLE Fancy Purplish Red Heart Extraordinary Pear Diamond Ring
Observations on LGD
The well-respected diamond analyst Edahn Golan asked this question in a recent tweet; "Ever wonder if lab-grown diamonds will become more popular than naturals? It's not a matter of if, but of when."
My response to this is another question --- Rolex sells about 1 million watches per year. But there are at least 5 million fake Rolexes being sold annually. Does this mean the fakes are overtaking the genuine Rolex?
My answer also appeared recently in a President's Corner commentary; A Wake-up Call Continues in 2023.
With all the hubbub swirling about over earth mined -v- synthetic diamonds, the world's luxury market wisely took its own path and separated itself from the regular guys who sell fake and real diamonds --- whichever they can make money on.
Forecasts & Observations
So what can we expect to see on the immediate horizon? I predict 2023 will be dominated by a great shortage of fine gemstones and true collectible color diamonds.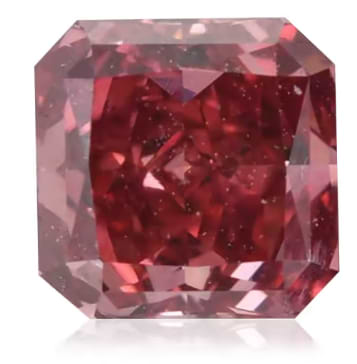 LEIBISH 0.42 carat, ARGYLE Fancy Red Diamond
This in turn, will whet the appetite for top goods amongst Chinese customers who were just recently freed from a two-year forced Covid-isolation. And most importantly, they are now armed with $2.6T – which they stashed away during the pandemic, according to a CNN report.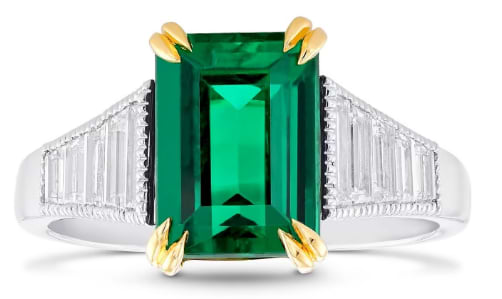 LEIBISH Colombian Emerald and Diamond Sidestone Ring
Can LGD Harm the Fancy Color Niche?
Natural fancy color diamonds and fine gemstones are hotter as ever- prices are steadily going up and up. These genuine miracles of nature leave all the fakes and LGD behind in the dust.
While I've written a few times in the President's Corner about LGD, I want to reinforce that the cardinal sin committed by DeBeers was in giving legitimacy to the LGD as a DeBeers product. That lent a lifeline to the stone. Lightbox is a De Beers brand and it's eating up their market share of real diamonds.
It is a colossal branding mistake when a luxury brand creates an imitation of its own authentic product. Can you imagine for one minute Gucci or Hermès manufacturing a fake handbag and selling it alongside their own authentic promotions?
De Beers' unwise move has hurt polished diamond prices on a long term basis, but not one negative thing has happened with fine fancy color diamonds. Legendary luxury brands like Tiffany are sailing full speed ahead, and so are we at LEIBISH. ▼