I remember, back in 2008, I was in Martin Rapaport's suite on the 36th floor of the Venetian Hotel at the JCK Las Vegas show. Martin hosted a Friday night dinner in his room for a number of close friends.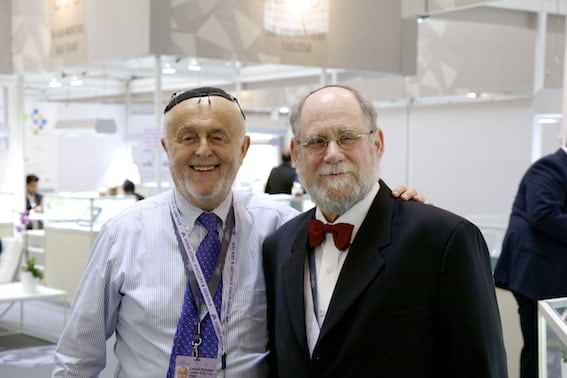 Leibish Polnauer and Martin Rapaport
It was delicious kosher catering, lots of wine, whiskey, and a fantastically festive mood around the table. At that time, the Rapaport list was doing extremely well. I recall how Martin raised his glass to Nissan Perla, who was a superstar of certified stones, because for all of us the future looked rosy. More so, the majority of people thought it would never end.
Personally, the list has no real relevance to me as I don't work directly in the field of certified white goods. I am focused on the world of colors, but still the list is looked upon as a key indicator as to what direction the market was heading.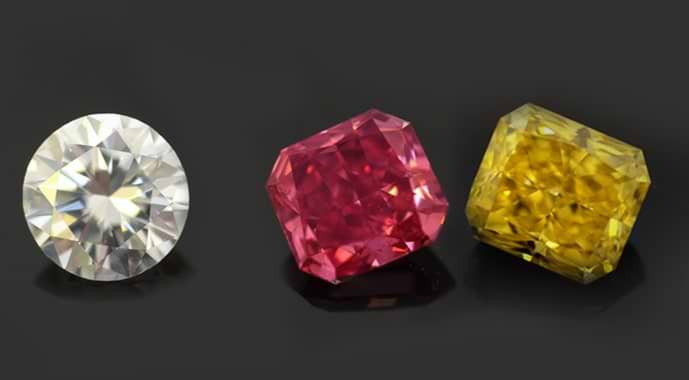 Pink, yellow, and colorless diamonds
I recall having an uneasy feeling. The problem with being on top is that from that point there is only one direction you can go. When things can't get any better, they'll eventually begin to start heading backwards. There was something that was still a miss. The market feeds itself on the biofeedback learned from Rapaport's list and the euphoria of the industry. All the optimism creates more optimism, and all of this good feeling was for no good reason. It was only a few weeks later, at the Hong Kong Diamond and Jewellery fair, that I realized the change in direction had begun.
Obviously, many were hurt in the financial crash of 2008, and its long-lasting implications. At the Basel show the following year, the mood made me deadly sick. Our young GIA GG gemologist, Shmulik, went around on the opening day of the show on the search for goods. By 12:00 noon, he had spent $500K. He bought goods at incredibly weak prices. One stone I recall with a bitter smile, was a gorgeous 1.50 carat, fancy vivid blue diamond. We offered $300k total, but the owner wouldn't drop below $350k. We bought other goods and passed on that stone. It followed us for years, and each time we looked at it that asking price went higher and higher. About two years ago, we offered $1.3 million for the stone and once again were rejected. Just last week, the stone was sold for about $1.5 million dollars.
The diamond industry still hasn't fully recovered since 2008, but it's finally moving in the right direction. The past two years, however, have been quite challenging. Similar to the dependence of a sick patient on his doctor, the market is always looking up at Rapaport's list for potential redemption.
It's funny and yet a little sad, because it is the list that is now the master who is feeding the market with bad news. The optimism we once all had has turned into something negative as the bad news acts like biofeedback to industry. Once Rapaport shares the news and comments on the price, he is essentially injecting a second shot of pessimism into the market and driving the prices down even more. Try picturing a frog in front of a snake. If it doesn't move, it won't be long before it is doomed. If it does move however, it will immediately be attacked and its fate will come even sooner.
Now, to be honest, I have shared my views on Rapaport's market analysis many times before. Each comment in the wrong direction will reduce the market price by hundreds of millions of dollars. What's even worse is that when comparing prices, diamond rough reports a 0.4% reduction more than polished goods. But, how can you measure worldwide diamond prices at a 0.4% reduction?
Today, things are looking brighter. I see that Martin has been very generous lately and indicated in his weekly diamond index that prices of 3.00 carat+ polished goods finally turned around. They are holding at about 0.68 % weekly increase.
I don't see myself as a guru and don't want to predict the future, but the prices of yellows have definitely bottomed out. Similar to the changes we have recently seen with white goods, from this point forward there is really only one direction market prices can go. Things are looking up...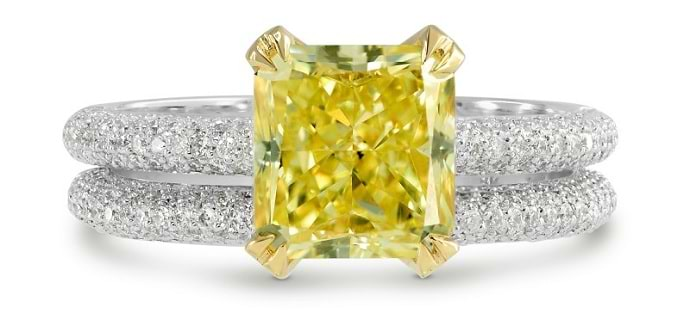 Fancy Intense Yellow Radiant Diamond Wedding Set (2.56Ct TW)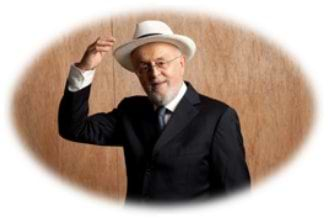 Best regards,
Leibish Polnauer, President and Founder of LEIBISH Fancy Color Diamonds