As I have never been invited for high tea at Buckingham Palace, you must have heard from my wife that I am allergic to gluten – celiac, and don't eat those mini cucumber and cheese sandwiches they usually serve.

Your Royal Majesty, if you don't mind, I wanted to ask you a question; and please do not take offence at my indiscretion.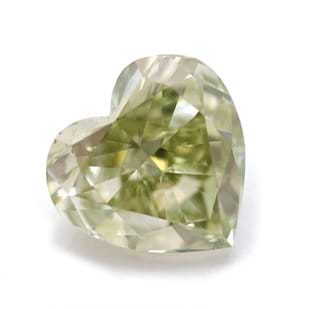 3ct Chameleon Heart-shaped diamond purchased anonymously to Buckingham palace
Was the 3 carat, Heart-shaped, Chameleon diamond, which was ordered directly to Buckingham Palace, delivered to you in person? The color matches your dress perfectly so I figured it must have been for you.

The reason I am raising this matter with you is that lately, I have become a convert to face to face meetings with our customers. There is something heartwarming about meeting a person who has purchased from you so many times in the past.

The greatest moment of my recent US media campaign, was the meeting with Mike and Lisa. We had developed the Mike and Lisa Four Seasons Color Collection - an investment portfolio of fancy colored diamond jewelry with a cost in excess of USD$1,000,000. This trip was the first time we had the pleasure of meeting each other. I never saw these people in my life, yet they trusted me enough to make such a large purchase towards their investment over the phone.

As they entered the revolving door in the Prime Grill restaurant in New York, we looked at one another and I nearly cried. Mike gave me a wide open straight smile. This genuinely amazing young couple trusted me by investing their hard earned funds in my jewelry.

I did not ask him to, but at the 'World Of Color' event, held at the St. Regis Hotel on that freezing cold Wednesday evening, Mike stood up and told his story about LEIBISH He explained about how he searched both on and offline for close to half a year for the best place to acquire high end jewelry at the best prices possible – and from someone he felt he could trust. He continued to describe his experiences dealing with us as a company and appreciation of conversing with us as friends.

He was genuine and authentic, and he told the secret of the Leibish brand reliability - honest appraisal and great value!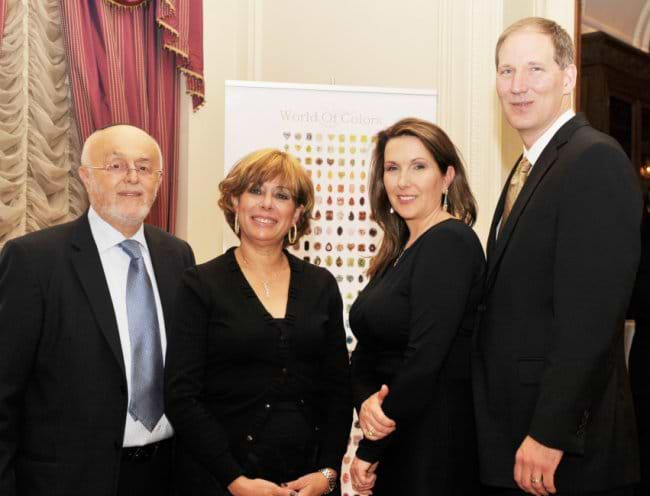 Leibish and Rosi with Mike and Lisa
At the latest Hong Kong show I had the funniest encounter. A couple was looking at our showcases and I spotted that the lady was wearing the most magnificent Maltese cross pendant I have ever seen. I approached the lady and told her how much I admired her pendant. She smiled and responded, "Oh yes. We have actually been your customers for years."
Once we traveled as far as Western Australia to see a client who purchased a collection from us. He waited for us in the middle of the night to pick us up personally from the airport. In fact, we spent the entire weekend just getting to know this client who put us up in his home.

Your Majesty, I am aware that you may not be able to invite me to the great reception at your palace, but can I invite you for a cup of tea to my home? Our home is currently being renovated but when it is finished I would love to have you over.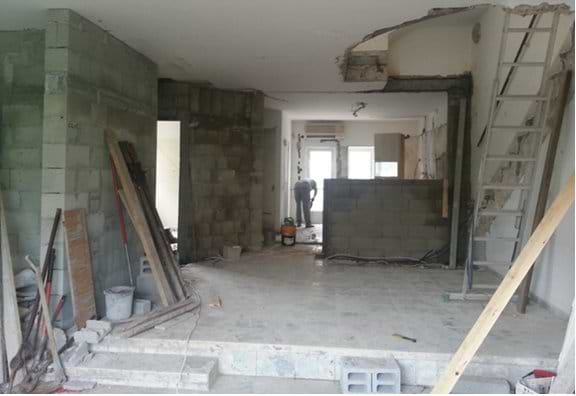 The Polnauer home renovation

I would make you a lovely cup of tea and you could ask me any question you like about fancy color diamonds and receive an honest answer. My wife is also English and claims that I prepare the best tea of any non-English person.

If you require further references from your loyal subjects, we have a lovely English couple, Paul and Sarka, who really love our jewelry. They are now like part of our family.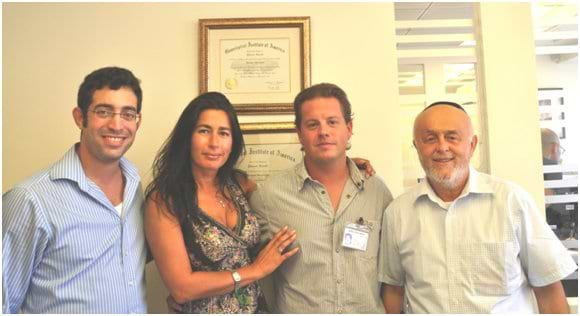 Leibish, Itzik, Paul, and Sarka
Your Majesty, you are a distinguished lady who has been doing incredible work for over 60 years, often under the most trying of circumstances. Congratulations on reaching this milestone of the Diamond Jubilee. May your next 60 years be just as fruitful and please consider my invitation to tea as perpetually open.