Sparking
royal
blue sapphires
are the stuff dreams are made of. But this is nothing new. We can go back centuries and uncover the adoration that ancient civilizations had for these shimmering cobalt stones.
A Tale worth Retelling
The Greeks relied on sapphire for spiritual guidance when seeking important life direction. And Hindus found ways to incorporate sapphire into their worship. Early Christian leaders were so drawn to the hypnotic blue stone that they began using it in ecclesiastical rings.
Due to sapphire's scarcity coupled with its remarkable beauty, it wasn't long before royal households began hording the ravishing jewel. History buffs tell us that early monarchs ascribed qualities to sapphire that they wanted assurance with---like protection from fraud, poverty, and poor decisions.
As time went on and its fans increased, this darling of imperial homes began to symbolize love and commitment. You've heard the well worn phrase, "true blue"? Sapphire stepped into that realm of representing loyalty and faithfulness.
The Royal Connection
And Royalty has had a love affair with sapphire for some time now, we find. The beloved Princess Diana actually chose her own engagement ring---that's one way to get exactly what a lady wants!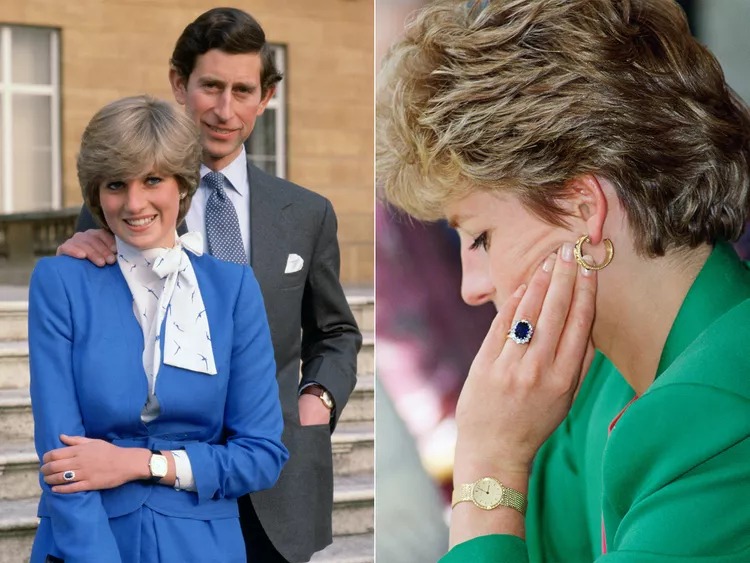 Lady Diana


Breaking tradition with earlier royals who commissioned their engagement rings, Lady Di simply requested a tray of rings be sent to her apartments in London. Garrard and Co (Jeweler to the Crown) sent over a selection—fit for a future queen. While not the priciest one, Diana went with her heart, and selected the now legendary sapphire and diamond halo ring. We know it was later passed on to Catherine, the future queen.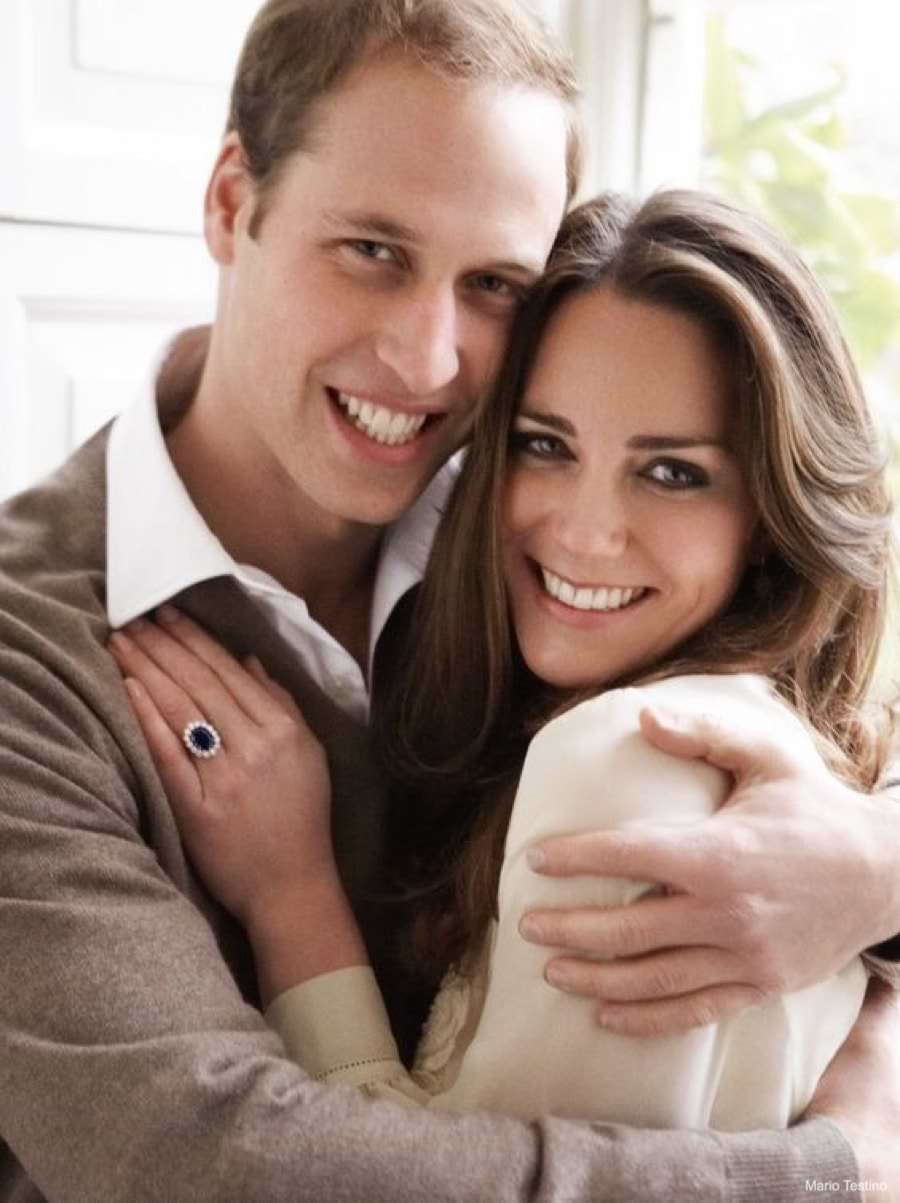 William & Kate

A Personal Sapphire Story
But let's get personal, shall we? After all, engagement rings are the most meaningful piece of jewelry we'll ever give or receive.
Here's my story.
My romance with blue sapphires began 47 years ago when I proposed my future wife, a dainty ballerina from London's prestigious Royal Ballet in 1976.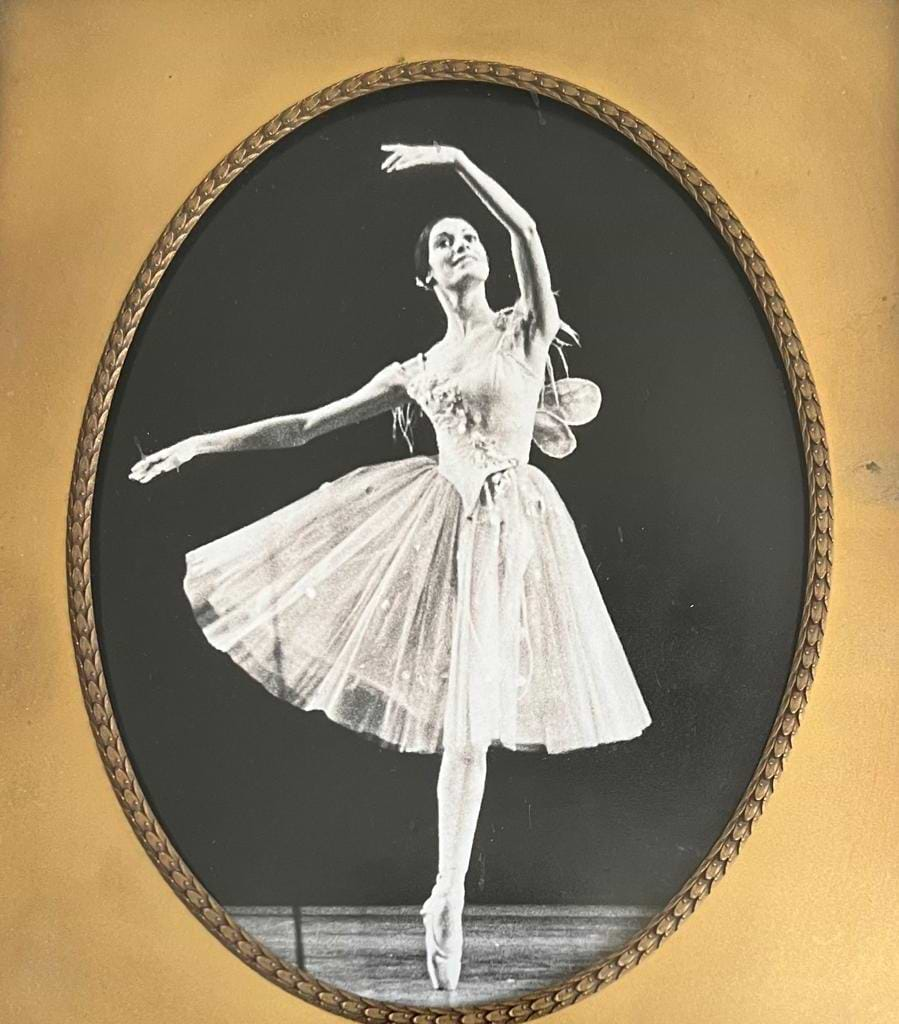 Rosi, Leibish's Wife as a Ballerina



A Special Ring for a Special Bride
Choosing a marquise shaped blue sapphire engagement ring, I asked her to marry me.
It was a dramatic move in both of our young lives. Even her father wanted to discuss my proposal further. But overlooking all the odds, we married at Chanukah in that same year.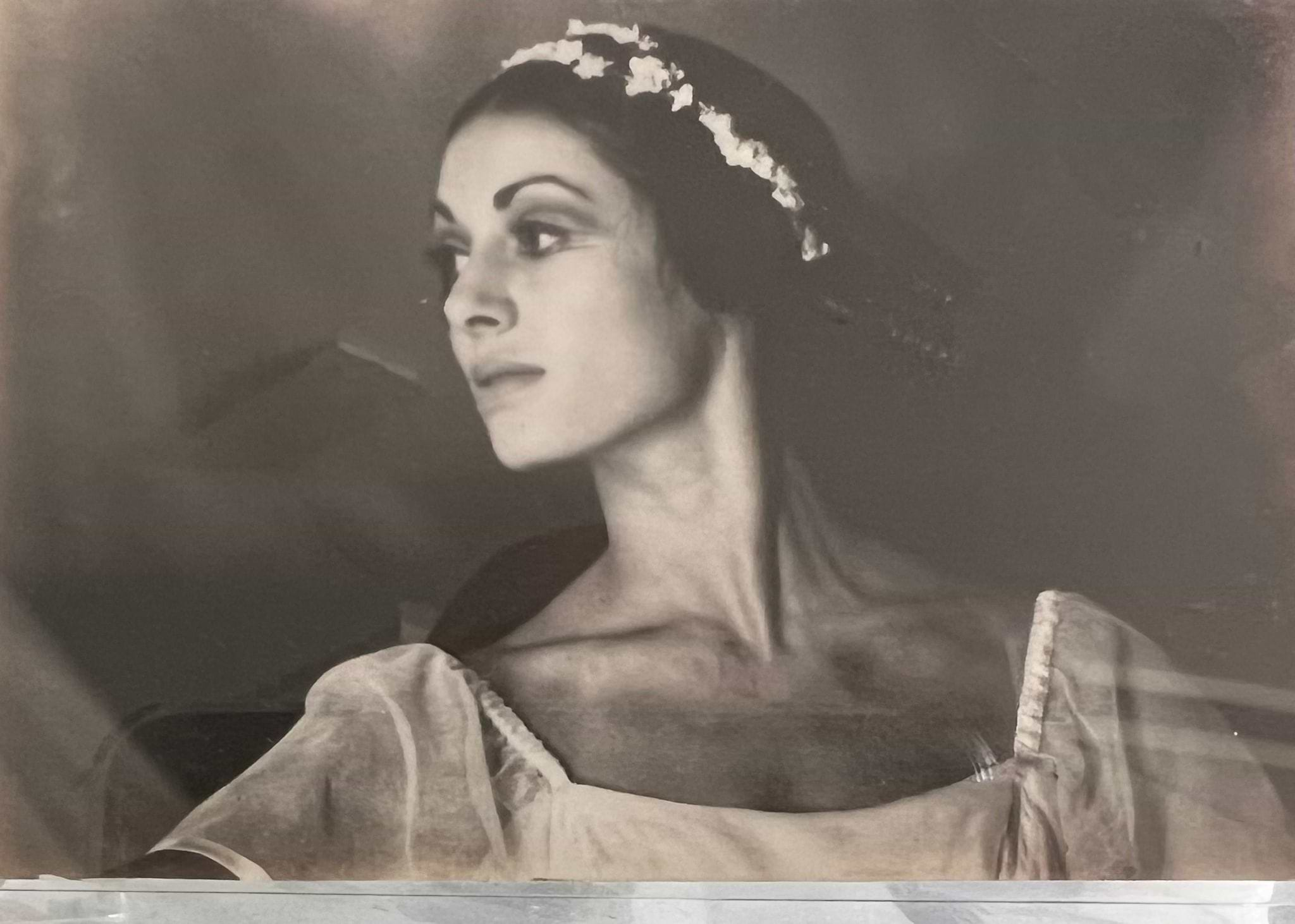 Rosi on Stage
The Sapphire Promise
I was told that blue sapphires represented calmness, serenity, and spirituality. At the time, I was not really calm-nor was I sure about spirituality either. Yet I had just £100 pounds, and it fit the budget more or less. Plus looked very pretty! Rosi loved her sapphire ring; but unfortunately it was taken in an armed robbery at our home a few years later. The important thing is that our romance continued unharmed. They couldn't steal that.
Many sources claim that sapphires symbolize wisdom, virtue, good fortune, and holiness for royalty. Frankly, I did not possess any of these virtues, but with our sapphire engagement ring, we definitely possessed faithfulness and sincerity. I had great faith in G_D then. But I had less wisdom than drive for good fortune when I started polishing diamonds in a diamond factory.
I tried hard to find good fortune, and thank G_d, together we succeeded.
Is the Hype Legit?
Legends claim that blue sapphires attract wealth, and protect the wearer from envy and infidelity. Those are attractive attributes, but I can't promise that a sapphire will work that way for everyone.
When Prince Charles proposed Diana In 1981 with Garrard's 12-ct Sri Lankan sapphire, it gave me confirmation that my modest sapphire engagement ring was the perfect choice. Coincidently, that same year I made my first big sale to Garrard for £120,000 pound sterling.
Following Diana's untimely death in 1997, the celebrated sapphire ring passed to her son, Prince Harry. When his brother Prince William got engaged first in 2010, Harry offered it to him as he proposed to Kate Middleton.
So the ring with its initial tragic story ended up as a good luck symbol on the finger of Kate Middleton, England's future Queen. It was eventually the ring's destiny--to be worn on the hand of the Queen of England, it simply skipped a generation to accomplish that.
Holding their Own
Great sapphires not only hold their value, they've increased substantially in the last 2 decades. These ancient treasures are mined and polished by real people, not grown in laboratories. There's no tainted blood involved in their recovery.
What If?
These charming legends make me consider that if a sapphire ring could protect its wearer from infidelity, then sapphire ring sales would skyrocket. Personally I think people create their own destiny, and a sapphire ring is simply a shining symbol of good luck---but you have to attach your own destiny to it.
I've always been mesmerized by sapphires. One time I bought really big one -- a 131 ct Burmese sapphire to be exact, and sold it to a Chinese client.
Where the Stones Are
Speaking of Burma, the origin of a stone plays a key role in determining its value. This contrasts with diamonds whose origin is not always so relevant to its price. One exception is the Argyle origin whose certificates make a pink diamond many times the value of its white counterpart.
Sapphire values very much depend on their origin. Ergo the rarity of a Kashmir sapphire makes its price exponentially higher than a Madagascar stone, even if both of them exhibit that desirable sleepy velvet blue hue.
The world's rarest sapphires hail from the remote Kashmir region high in The Himalayas in Zanskar at about 5,000 meters altitude. Mining these treasures was limited to a brief 3 month window each year (due to the grueling weather conditions). But even that ceased entirely around 1934.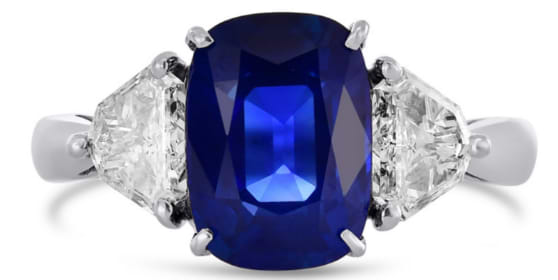 LEIBISH Cushion Kashmir Blue Sapphire and Diamond 3 Stones Engagement Ring - Sold
Nowadays, sapphires from Kashmir are among the most expensive and sought-after gemstones on the market. Just to highlight this, a Kashmir sapphire ring of 8.91-ct sold in December 2012 at Christie's New York for a record-breaking US$ 154,000 per carat.
Kashmir sapphires continue to break their previous world shattering records. Look at the exceptional 35.09-carat Kashmir blue sapphire ring which earned a whopping $7,357,999 at Christie's Geneva sale of Magnificent Jewels on May 13, 2023.
The sale, bringing in almost $8 million in total, established a new record price at auction for a Kashmir sapphire, at more than $200,000 per carat!
Here's a look at this coveted treasure.
(
Photo courtesy Christie's Geneva)

Other Sources
Burma sapphires also excel with their rarity now. They are no longer mined due to the political turmoil in Myanmar, (formerly Burma). The majority of blue sapphires in today's market are from Sri Lanka.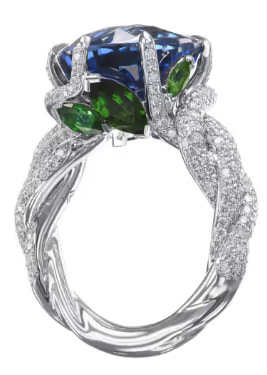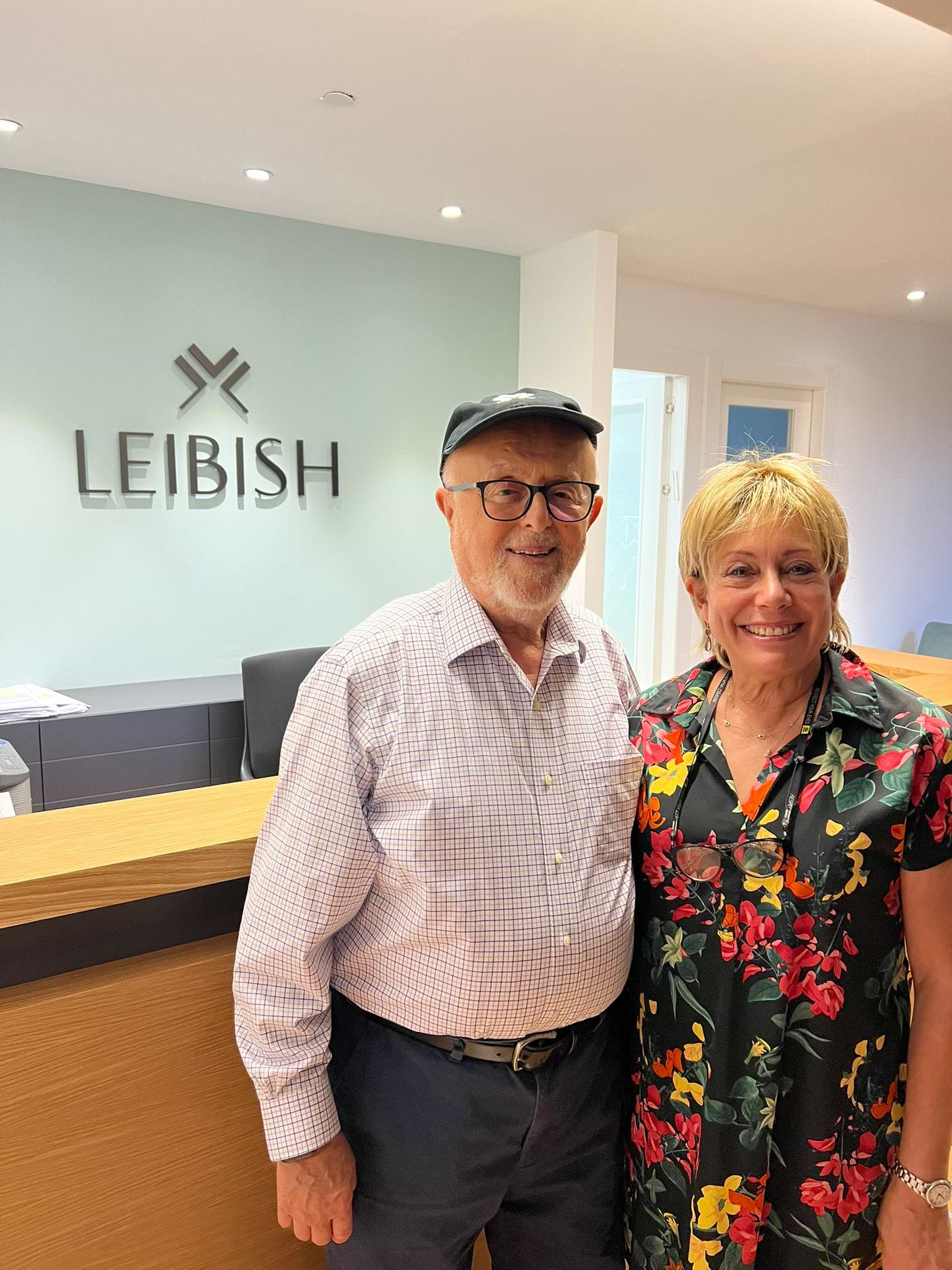 Leibish & Rosi


I can't promise you that Leibish Blue Saphire Rings guarantee fidelity - but in our case it helped - even after it was stolen. ▼