When we got married in London in 1976, the average house in Hendon sold for about £60,000. I was in London recently and houses on the same street are selling for over £1.5 million.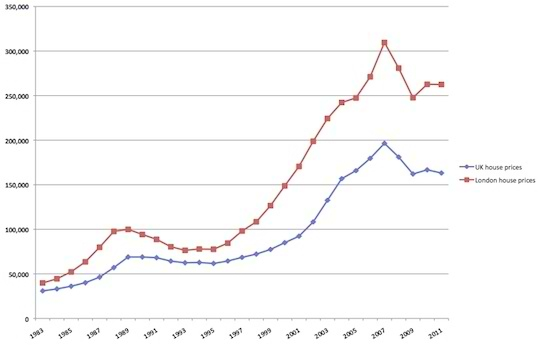 United Kingdom Real Estate Price Increase Over the Years
U.S. property prices are still under water, but in 30-year terms they did fairly well.
Many people come to us with the aim of investing in fancy color diamonds and some of them made really fine returns on their investment. But fancy color diamonds are not for investors who are used to getting in and out of stocks, but rather for long-term investors who look to buy something akin to a piece of land with an investment horizon of 10 years or more.
According to the Rapaport Group, a market research firm that maintains its own index for diamond prices, the U.S. imported nearly $23 billion of polished diamonds in 2013, up more than 16% from 2012. According to their index, the average price of diamonds increased almost 14% to $1,855 per carat last year. But that is only the beginning. Diamonds are a greatly undervalued commodity.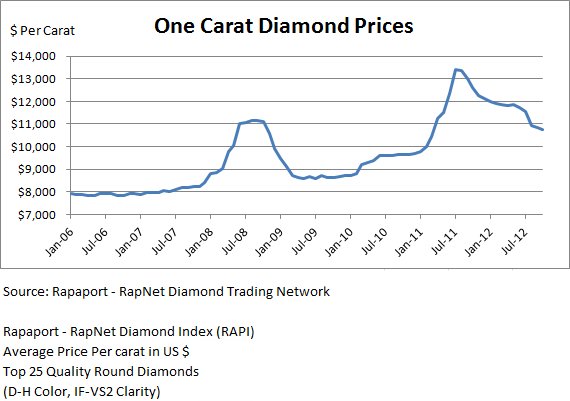 Although, as undervalued as they are, it seems that some are picking up on the trend. For example, look at the increase in prices per carat for a 0.50 carat fancy intense pink diamond over 10 years, and this is not including multi-million dollar prices paid for famous pink stones sold at auction.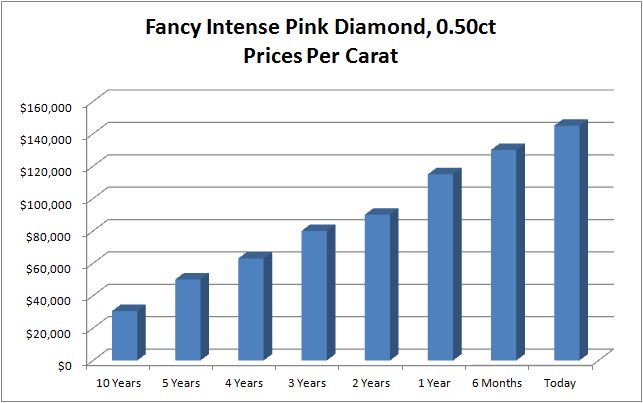 Intense Pink Diamond Price Appreciation of 0.50 carat Diamonds Over the Years
When you bought a midsize car in America 30 years ago for $5000, you got a fine car.
At that time, good quality melle diamond of 1/10 carat sold for about $500 dollars per carat. So, you sold 10 melles to buy a midsize car. However, in order to buy a similar car today in America, a Chevrolet Impala retails for $26,000, you need to sell approximately 35 carats of melles. Consequently, car prices outperformed the prices of small melle diamonds.
When you consider investing part of your money in fancy color diamonds you need to stick to the following rules:
Only part with money which you will not need for at least five years. If a year or two down the road you suddenly need your money and need to liquidate your color diamond portfolio, you may lose money.


Contrary to stocks or gold, it is extremely important who you buy from. I have heard horror stories from Canada and England where clients were charged five times the value of a stone. Ensure you source from a reputable company with a good record on the Internet, and consult with objective opinions from great companies such as PriceScope or The Diamond Pro. I can vouch for both of their sites and your high satisfaction. Alternatively, yes even for a diamond, you can go to eBay or Amazon as long as the company can be trusted. The most important thing is the exit option. Look for a company that will help you resell your stones or open to buy back the stones that they originally sold you.


Buy quality. Don't look for bargains; if you pay $10,000 you cannot get a $40,000 stone. A client was promised a pair of vivid green, GIA certified stones and was delivered a pair of stones with EGL vivid green certification. When he sent the stones to the GIA, they were graded fancy brownish greenish yellow. He was charged $65,000 for stones worth $12,000. When the client asked for his money back, he was offered an upgrade to an Argyle diamond for an additional $50,000, which was a heavily included Argyle pink barely worth $10,000.

The client turned to me and said that he was considering taking the vendor to court. I advised him a different course of action. Knowing that the seller did not care about courts as they felt at home in the court, but were afraid of bad publicity, I advised the client to tell the vendor that he wants to put their case on PriceScope and continue the complaint in a public forum over the internet. They got really scared as they did not want to be known on this important fancy color diamond forum as a company that cheated unsuspecting buyers.

In the end, there was no need for a public forum on PriceScope, they refunded all the money immediately.
You don't need to be an expert in order to achieve satisfactory investment returns, but you must recognize your limitations and follow a course certain to work reasonably well. Keep things simple and don't swing for the fences. When promised quick profits, respond with a quick, "No," says Warren Buffet - a guy who knows a thing or two about how to invest.
We have extensive literature about investing in fancy color diamonds.
See our new website with all the related literature in our investment resrources, for example clear cut facts on how color diamonds have appreciated over the years.

Argyle Pink Diamond Collection
The beauty of buying a fancy color diamond is that we can set it for you in a lovely piece of jewelry which can be worn for years and will never lose its color, luster, or beauty.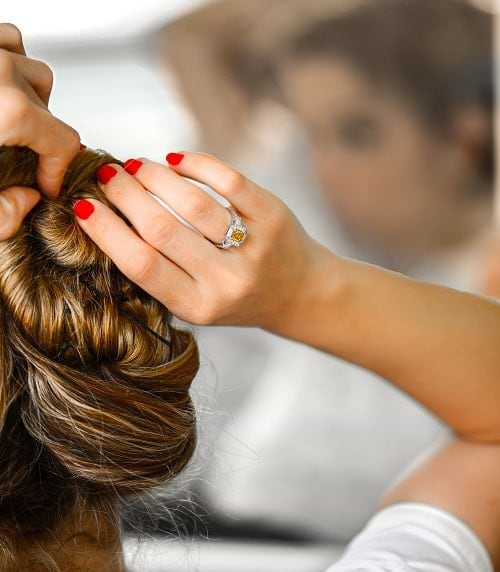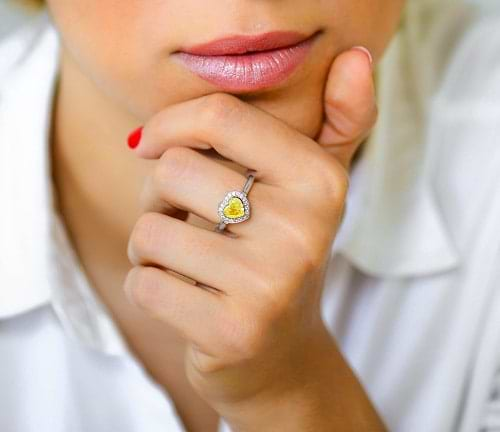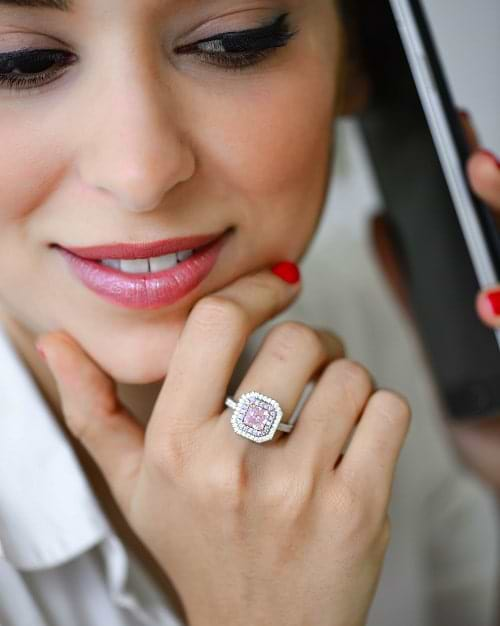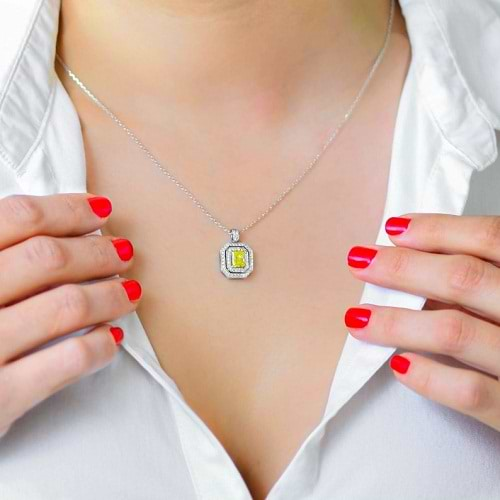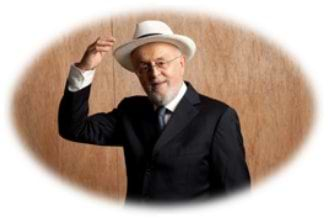 See you soon on our new www.leibish.com website.
Best regards,
Leibish Polnauer, President and Founder of LEIBISH Fancy Color Diamonds