You have ideas and LEIBISH knows how to bring them to life! Your ring is a very personal expression of your taste, your unique style and sometimes even whimsy. Whatever it is that makes you — you, it's worth expressing in a custom ring designed by you — because it's a story no one else can tell.
You have design ideas that are all your own, and a custom designed ring is the perfect platform to convey your story beautifully. There are so many components to a DYO (Design Your Own) fabulous ring. At first, it can seem daunting to take the leap in designing your own ring. But by taking it step by step, you'll soon become confident in discovering you already know what you like — you just have to see the options in front of you, so you can design the ring of your dreams.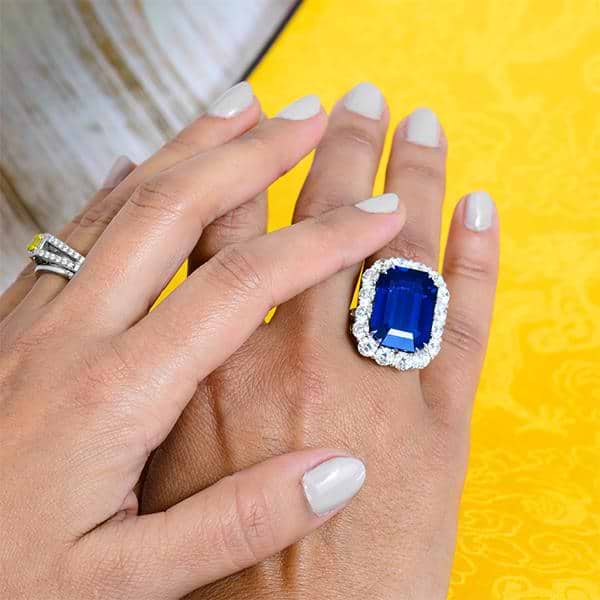 Design a Ring that is Uniquely Yours!
Heavy Metal Love
First things first. What metal color or metal type do you want your ring to have? The choice is yours. You can design a ring that complements the jewelry metals you already wear most often. That works! For instance, if you wear white metal jewelry all the time — then your DYO ring will be sensational in white gold. Platinum, a hefty metal, is also a sophisticated option. Did you know that platinum found favor with royalty in the 1920s owing to its ability to develop a soft lustrous patina over time with wear? It's still considered a posh choice for jewelry connoisseurs today. But since there's also rose gold — a delicate and feminine option, and yellow gold with its warm, rich glimmers, your choice of metal will set the stage for the ring you'll create — and it will be one-of-a-kind, just like you.
Picture Perfect Setting
The setting you select for your DYO jewelry is the perfect canvas to display the central stone and accent diamonds. Classic or artistic — whatever you prefer, you'll find all the options you need to release the designer that's been stirring inside of you. Bypass ring styles are a modern choice, and halo rings will charm the most jaded of jewelry fans. But there are times when simple is---simply divine. If that is where you're leaning—then opt for a solitaire ring setting or a chic solitaire setting with side accent stones. You'll never tire of this style because it's timeless and elegant.
Keep in mind that while some jewelers promise DYO rings to consumers — not all of them can deliver, and here's why. LEIBISH is celebrated as an innovator — offering the latest designer settings so customers don't have to settle for a mounting that is "close to what they want". Instead, the vast array of couture settings, and some that are exclusive to LEIBISH give you that a-Ha! moment — where you find exactly what you've been dreaming of.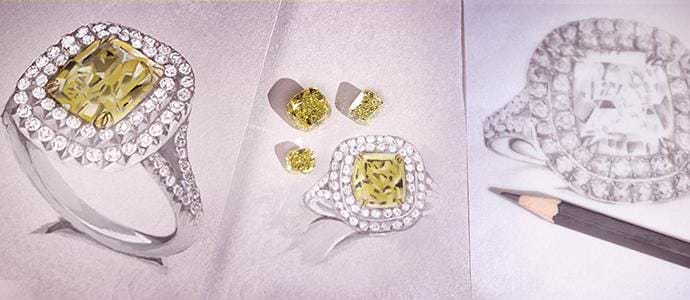 Bring Your Vision to Life!
The Main Event
The fun is just beginning. Now, you've got a center stone to select. Diamonds release their hypnotic fire through their artful faceting and cut. Each diamond shape, whether it's the come-hither appeal of a marquise, or the confident cut of an oval, a classic round brilliant or sophisticated emerald cut---each are cut to optimize a certain charisma within that stone.
Bespoke Fancy Intense Pink Radiant Diamond Dress Ring (2.42Ct TW) SKU: 371912
At this step — we urge you to take your time just to enjoy every stone's shape, even if you think you've made up your mind already. Let each diamond shape speak to you. Radiant cuts, princess and pears; each will look distinct on your finger. So, allow yourself that moment to experience each diamond shape once again as if you're seeing it for the very first time. You may surprise yourself in discovering a new diamond shape that you've fallen in love with.
A Rainbow of Options
If color diamonds are in your design plan — you've added an extra layer of excitement to this wonderful journey. Just to be clear, LEIBISH offers natural fancy color diamonds, a trade-specific term that means each of these lovelies came from the earth flaunting their luxurious tint. We love natural, don't we? LEIBISH has earned its reputation for painstakingly scouring the globe for the best-of-the-best in fancy color diamonds. That is because while these dazzling stones are a rarity, it's from this small annual output that LEIBISH carefully hand-selects just a few worthy to bear their brand. Nuanced differences in tone and secondary hues in the exclusive niche of fancy color diamonds can affect their value. Let the diamond experts at LEIBISH explain more about this to you---it's a topic they love to help customers learn more about. One fancy color diamond is elegant — but two becomes a jaw-dropping prize.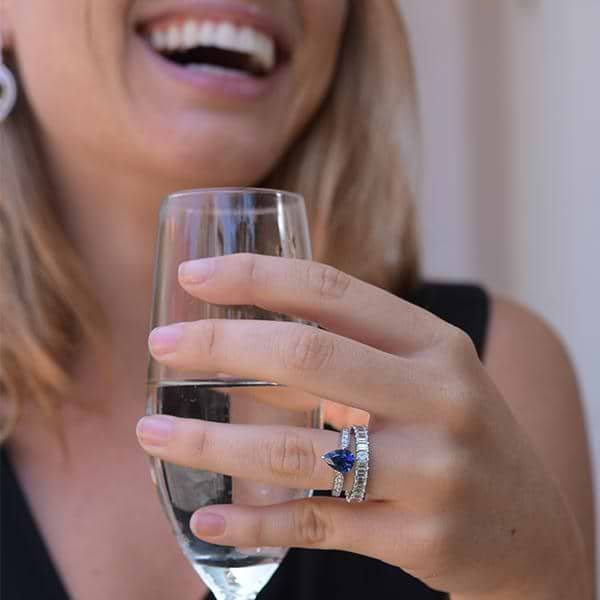 Together We Make Dreams Come True
So, that's the essence of LEIBISH DYO ring and jewelry. It's a journey of discovery----a marvelous melding of your preferences and tastes converging onto an original piece of jewelry destined to become your signature statement. It will be loved by you for a lifetime and admired by all who enjoy seeing you wear it. Don't take this journey on your own. Allow the diamond professionals at LEIBISH to walk with you through this amazing process. A DYO ring from LEIBISH gives you a lifetime of pleasure — and every passing year it becomes more precious to you. There will never be another ring like the one you design — just like there will never be another you.
----
Get started today with our Design-Your-Own Jewelry Guide here!